Copyright
©2014 Baishideng Publishing Group Inc.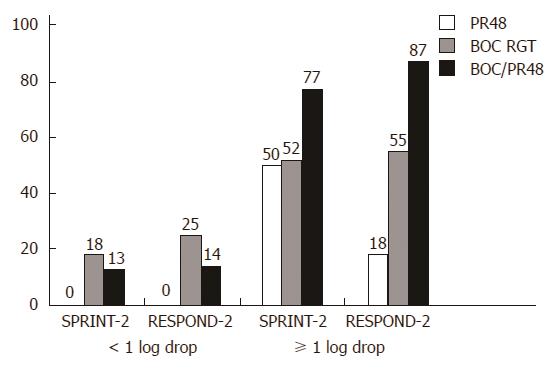 Figure 2 SVR rate after the lead-in period in patients with F3/4 fibrosis.
PR: Conventional therapy (PEGylated interferon-α and ribavirin). ВOC RGT: Boceprevir-based, viral response-dependent triple therapy; BOC/PR48: Boceprevir-based triple therapy for 48 wk; the results are from the SPRINT-2 and RESPOND-2 studies.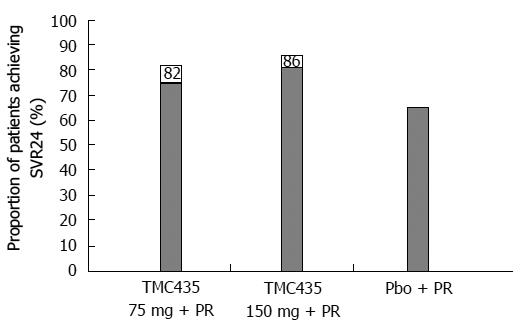 Figure 3 Portion of patients treated either with TMC435 at 75 mg/d or 150 mg/d or with placebo, combined with PEGylated interferon/ribavirin, who reached SVR24 (%) in the PILLAR study[15].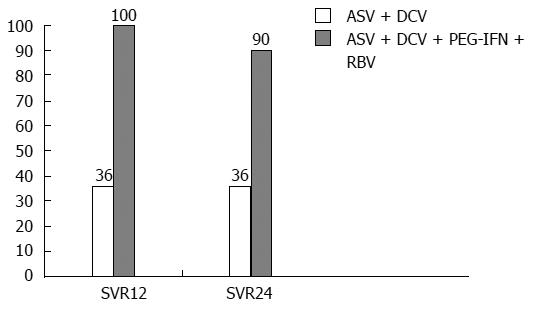 Figure 4 Asunaprevir rate (%) after 12- and 24-wk follow-up in the AI447-011 study.
ASV: Asunaprevir; DCV: Daclatasvir; PEG-IFN: PEG-IFNPEGylated interferon; RBV: Ribavirin.
---
Citation: Bakulin I, Pasechnikov V, Varlamicheva A, Sannikova I. NS3 protease inhibitors for treatment of chronic hepatitis C: Efficacy and safety. World J Hepatol 2014; 6(5): 326-339
---