Copyright
©2012 Baishideng Publishing Group Co.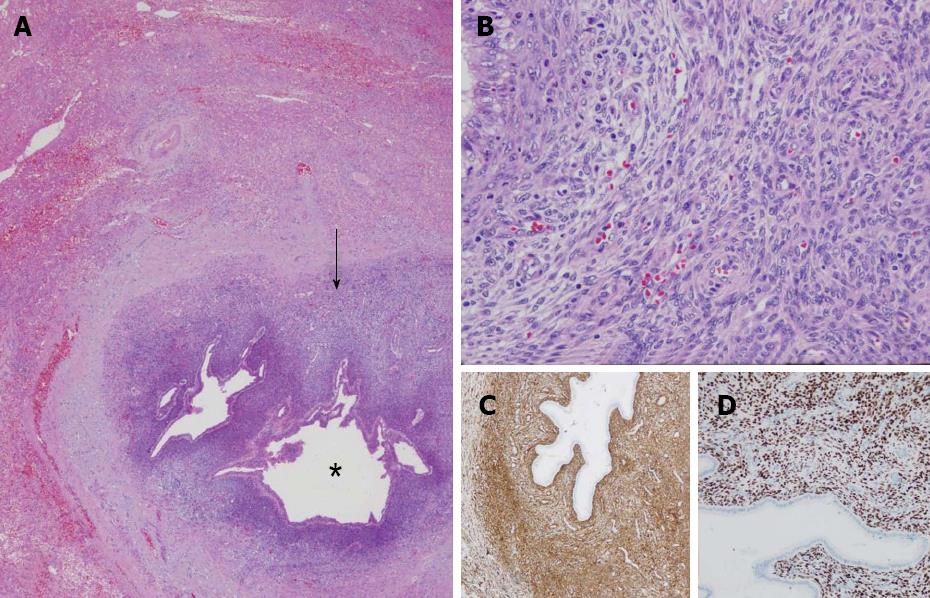 Figure 3 Microscopy.
A: Low-magnification microphotography of the metastasis. Periductal infiltration of the neoplasia (arrow). The area of the asterisk corresponds to the lumen of a large bile duct; B: A high magnification shows mesenchymal neoplastic proliferation with little atypia similar to the endometrial stroma; C, D: Positive immunostaining of the neoplasia compared to alpha-actin (C) and oestrogen receptors (D).
---
Citation: Ramia JM, De la Plaza R, Garcia I, Perna C, Veguillas P, García-Parreño J. Liver metastasis of endometrial stromal sarcoma. World J Hepatol 2012; 4(12): 415-418
---