Copyright
©2012 Baishideng Publishing Group Co.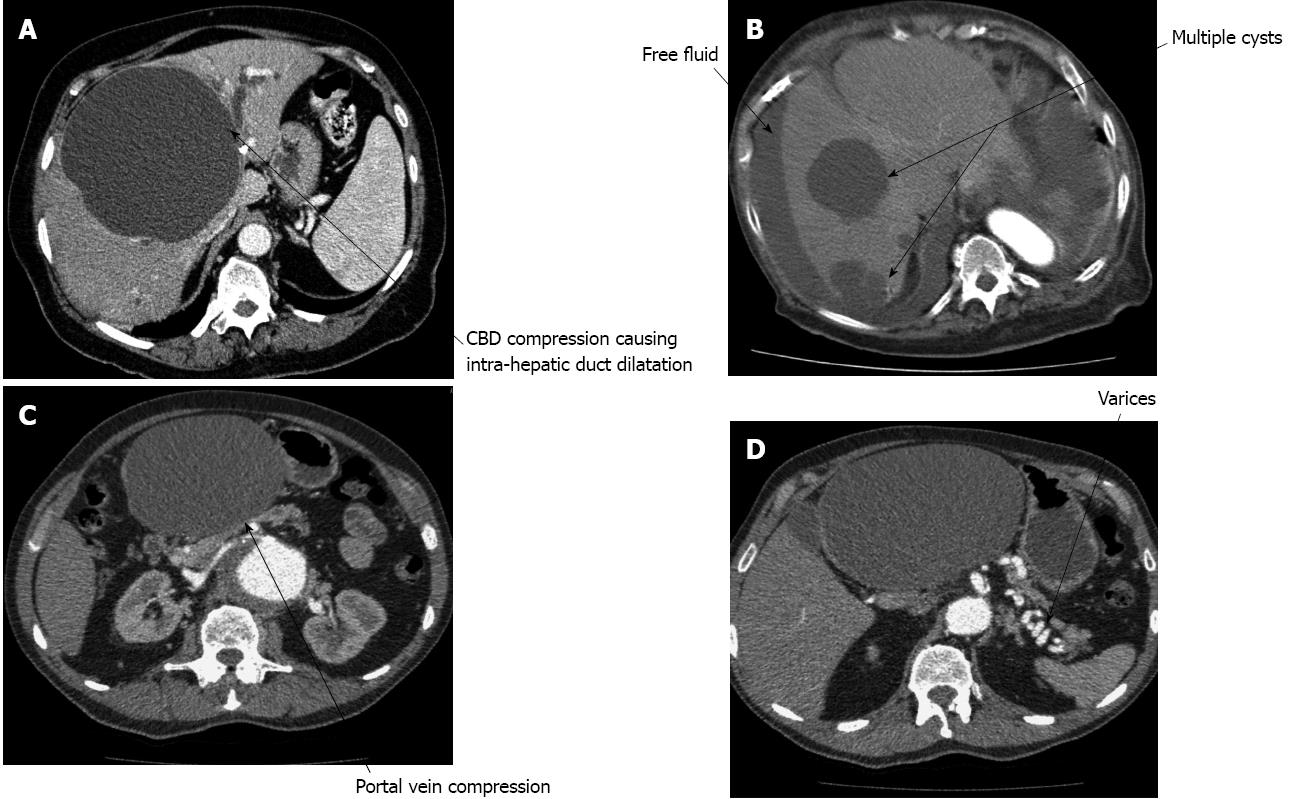 Figure 1 Computed tomography.
A: The liver cyst causing common bile duct compression and dilation of the intrahepatic bile ducts; B: Multiple liver cysts with free fluid around the liver; C: The cyst compressing the portal vein; D: The splenic varices from the resulting portal hypertension.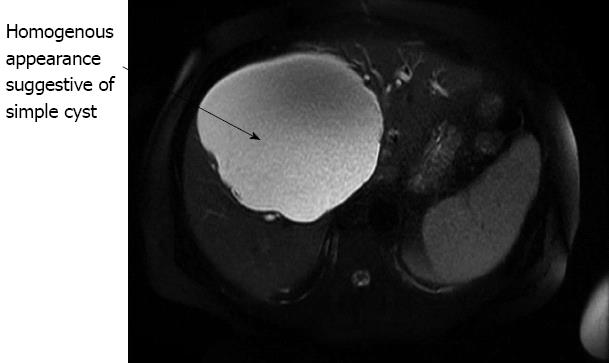 Figure 2 A cross-sectional magnetic resonance imaging scan confirming the homogenous appearance of the cysts suggestive of a simple liver cyst.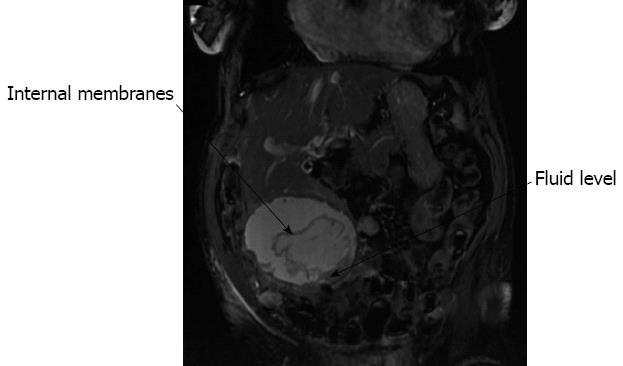 Figure 3 Coronal magnetic resonance image showing the liver lesion with apparent internal membranes extending from segments V and VI of the liver to the right iliac fossa.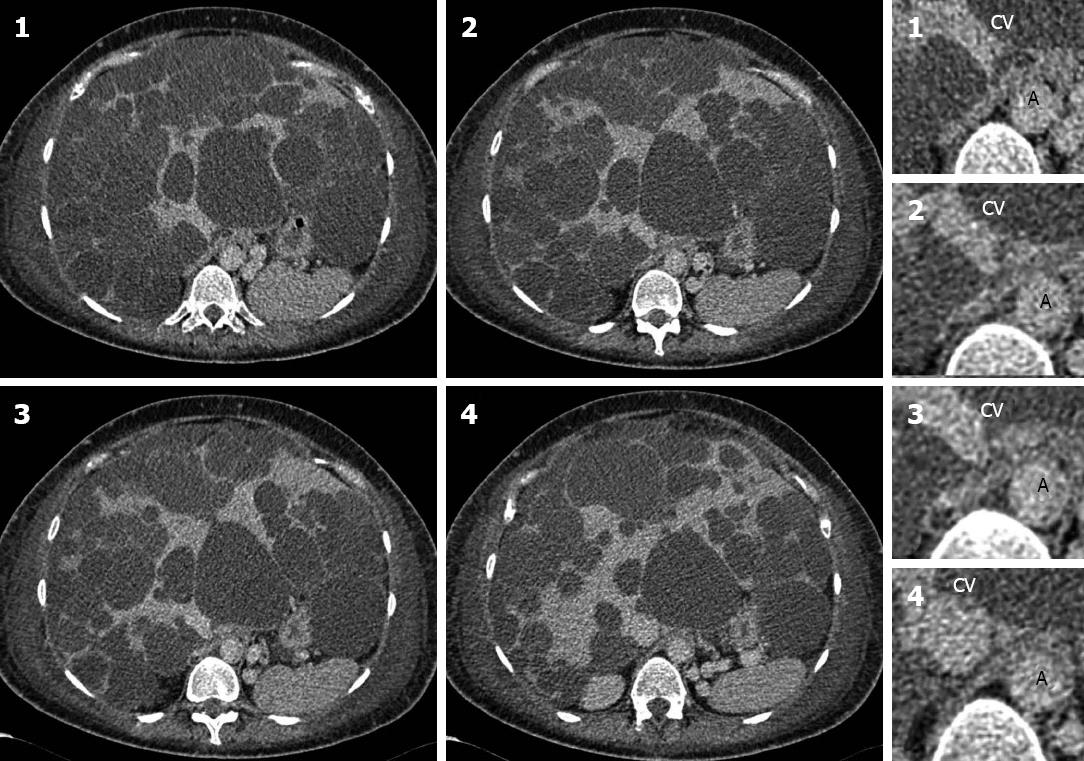 Figure 5 A transverse section of the abdomen on computed tomography scanning.
The left 4 panels represent cranio-caudal sections of the abdomen while the right 4 panels represent magnifications. Panel 4 shows the normal inferior vena cava (CV) and aorta (A), but the CV becomes compressed as can be seen in panel 1-3.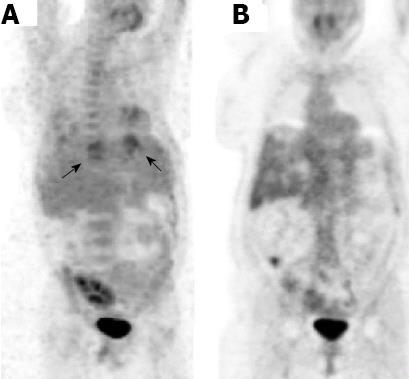 Figure 6 A positron emission tomography-computed tomography scan during the infection (A) and after treatment (B).
Picture A shows appearances consistent with multiple infectious cysts, with a medium intense, circular fluorodeoxyglucose-accumulation in the middle of the right liver.
---
Citation: Macutkiewicz C, Plastow R, Chrispijn M, Filobbos R, Ammori BA, Sherlock DJ, Drenth JP, O'Reilly DA. Complications arising in simple and polycystic liver cysts. World J Hepatol 2012; 4(12): 406-411
---