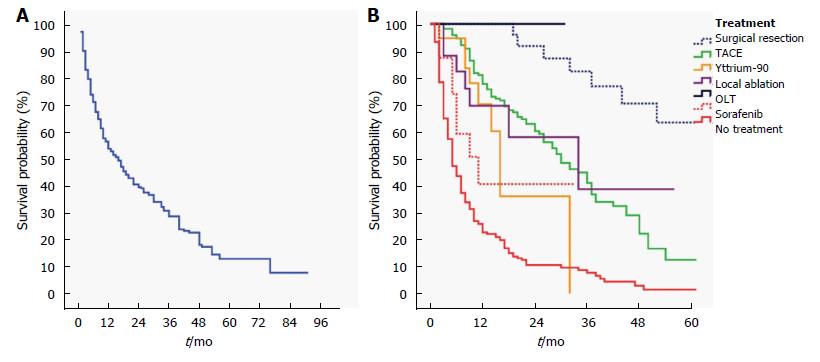 Figure 1 Overall survival in patients with hepatocellular carcinoma.
A: Overall median survival in the whole cohort; B: Survival curves was stratified by primary treatment modality.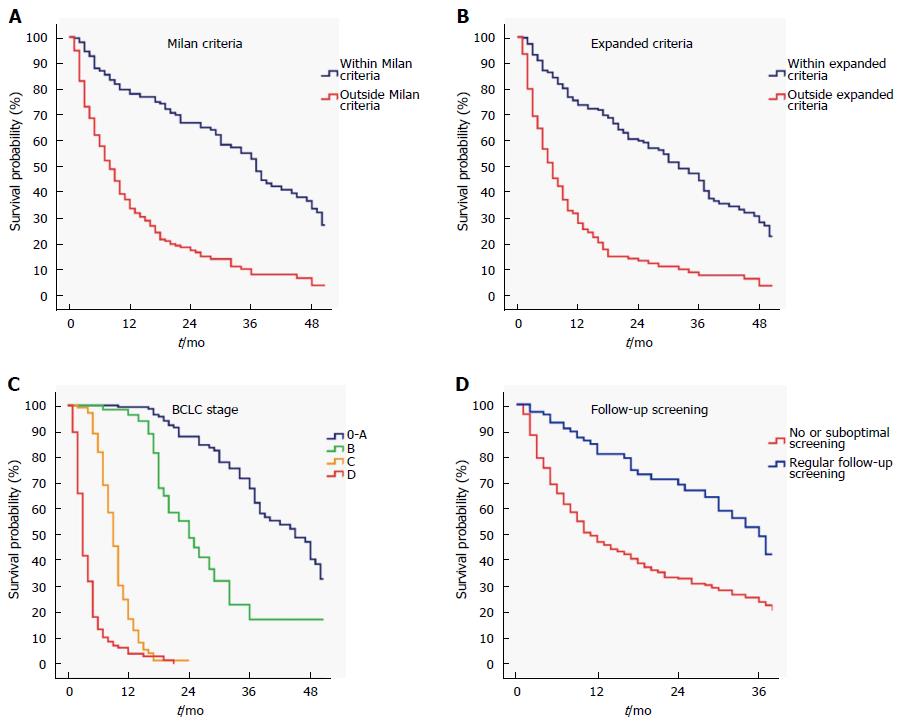 Figure 2 Overall survival according to oncological stage and pre-diagnostic screening characteristics. Patients within Milan (A) or expanded criteria (B), patients who were diagnosed at earlier BCLC stages (C) and patients who had regular follow-up screening for HCC (D) had a significantly better survival (log-rank, P < 0.001). HCC: Hepatocellular carcinoma; BCLC: Barcelona Clinic Liver Cancer.
---
Citation: Ekinci O, Baran B, Ormeci AC, Soyer OM, Gokturk S, Evirgen S, Poyanli A, Gulluoglu M, Akyuz F, Karaca C, Demir K, Besisik F, Kaymakoglu S. Current state and clinical outcome in Turkish patients with hepatocellular carcinoma. World J Hepatol 2018; 10(1): 51-61
---