World J Gastroenterol.
Feb 21, 2021;
27(7): 609-623
Published online Feb 21, 2021. doi: 10.3748/wjg.v27.i7.609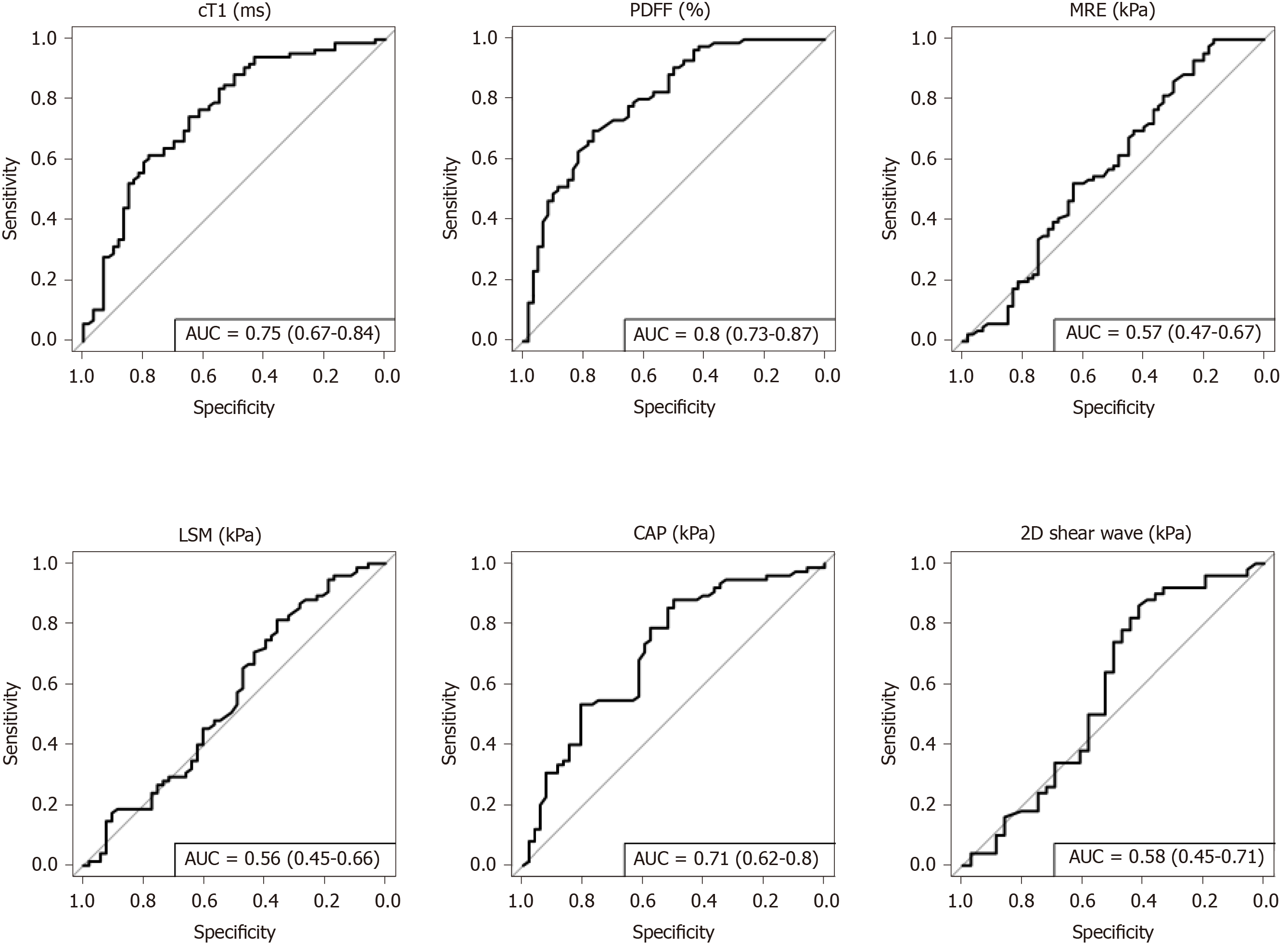 Figure 3 Receiver operator characteristic curves for discriminating those with non-alcoholic steatohepatitis (NAS ≥ 4 and ballooning > 1 or inflammation > 1) from those without.
Area under the curve and confidence intervals displayed in the legend for each non-invasive measure. MRE: Magnetic resonance elastography; CAP: Controlled-attenuation parameter; cT1: Corrected T1; LSM: Liver stiffness measure; PDFF: Proton density fat fraction.
---
Citation: Imajo K, Tetlow L, Dennis A, Shumbayawonda E, Mouchti S, Kendall TJ, Fryer E, Yamanaka S, Honda Y, Kessoku T, Ogawa Y, Yoneda M, Saito S, Kelly C, Kelly MD, Banerjee R, Nakajima A. Quantitative multiparametric magnetic resonance imaging can aid non-alcoholic steatohepatitis diagnosis in a Japanese cohort. World J Gastroenterol 2021; 27(7): 609-623
---