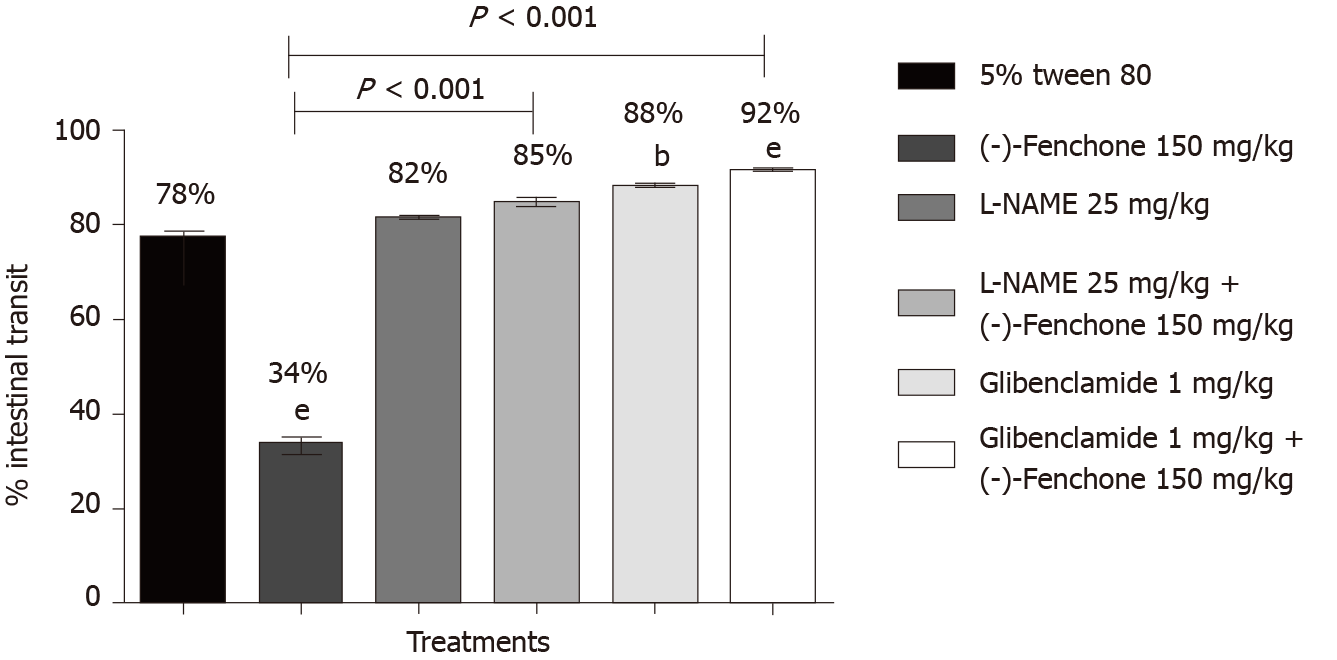 Figure 5 Effect of oral administration of (-)-fenchone after treatment with L-NG-nitroarginine methyl ester, and glibenclamide on intestinal transit of mice.
Data expressed as mean ± standard deviation and analyzed by ANOVA, followed by Dunnet and Tukey's tests (
b
P
< 0.01 and
e
P
< 0.001, compared whit tween 5% tween 80 groups) (
P
< 0.001 compared to the unblocked (-)-fenchone group) (
n
= 7/per group). Statistical analysis: ANOVA followed by the Tukey test.
---
Citation: Pessoa MLS, Silva LMO, Araruna MEC, Serafim CAL, Alves Júnior EB, Silva AO, Pessoa MMB, Diniz Neto H, de Oliveira Lima E, Batista LM. Antifungal activity and antidiarrheal activity via antimotility mechanisms of (-)-fenchone in experimental models. World J Gastroenterol 2020; 26(43): 6795-6809
---