World J Gastroenterol.
Jan 7, 2019;
25(1): 42-58
Published online Jan 7, 2019. doi: 10.3748/wjg.v25.i1.42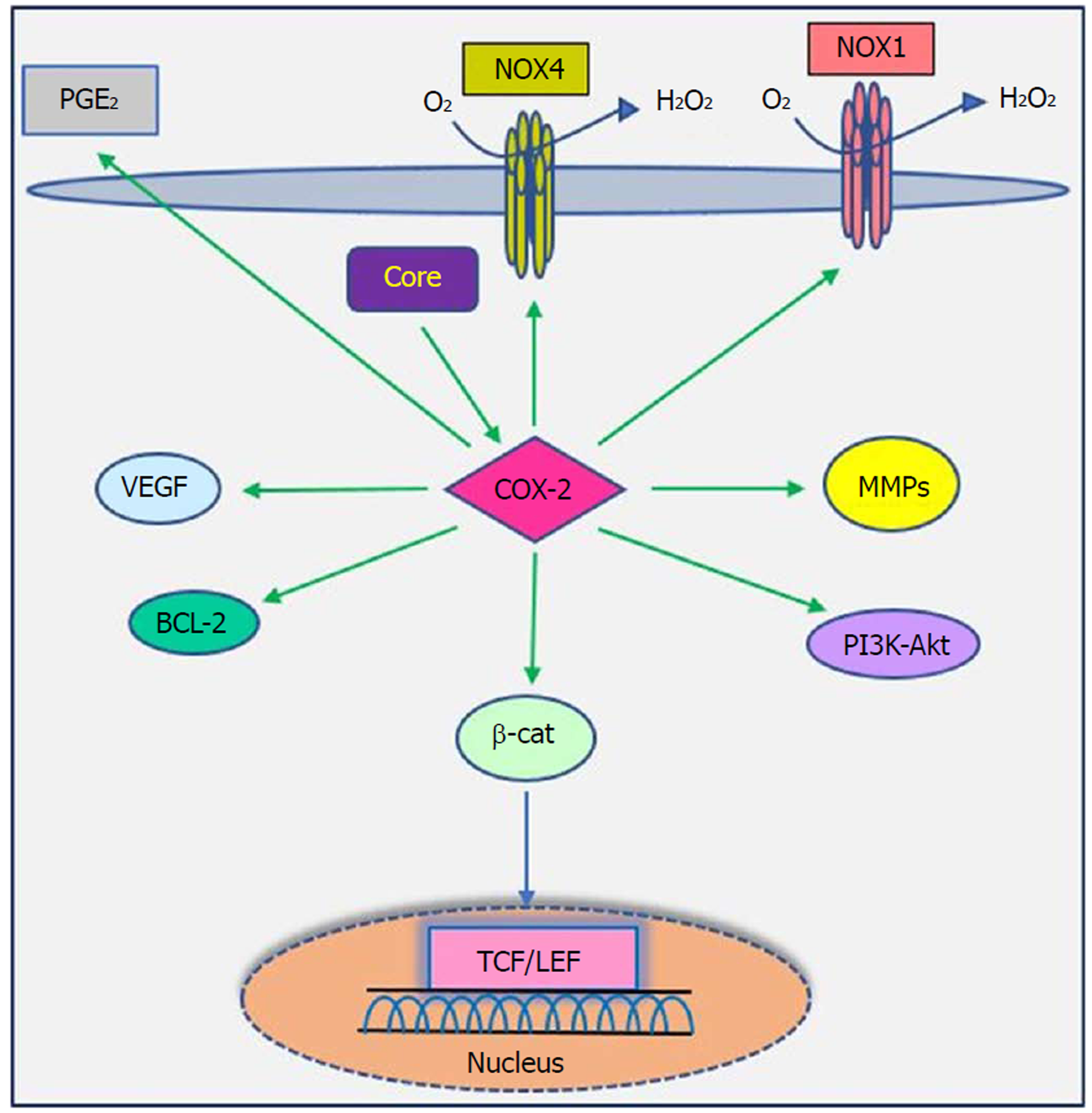 Figure 5 Interaction between COX-2 signaling pathway and HCV core protein. HCV core protein enhances the expression of COX-2 and increases synthesis of PGs, which in turn lead to hepatocarcinogenesis. For detailed information, see text. COX-2: Cyclooxygenase-2; HCV: Hepatitis C virus; PGs: Prostaglandins; PGE2: Prostaglandins E2; NOX: NADPH oxidase; VEGF: Vascular endothelial growth factor; MMPs: Matrix metalloproteinases; BCL-2: B-cell lymphoma 2; PI3K/AKT: Phosphatidylinositide 3-kinases/serine/threonine-protein kinase; TCF/LEF: Transcription factor/lymphoid enhancer-binding factor.
---
Citation: Mahmoudvand S, Shokri S, Taherkhani R, Farshadpour F. Hepatitis C virus core protein modulates several signaling pathways involved in hepatocellular carcinoma. World J Gastroenterol 2019; 25(1): 42-58
---