World J Gastroenterol.
Jan 14, 2015;
21(2): 653-660
Published online Jan 14, 2015. doi: 10.3748/wjg.v21.i2.653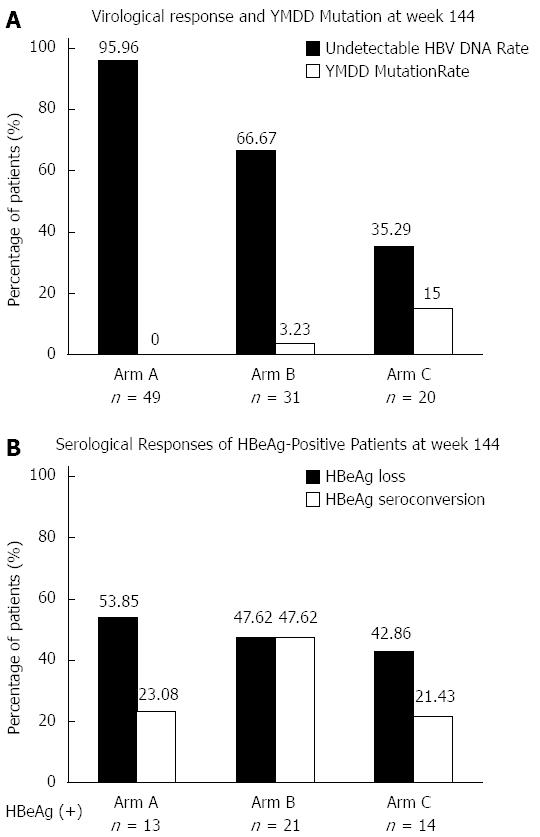 Figure 4 Undetectable rates of serum hepatitis B virus DNA levels, YMDD mutation rates, hepatitis B e antigen loss and hepatitis B e antigen seroconversion rates at week 144 in three arms.
A: Virological response and YMDD Mutation at week 144; B: Serological responses of hepatitis B e antigen (HBeAg)-positive patients at week 144.
---
Citation: Gu EL, Yu YQ, Wang JL, Ji YY, Ma XY, Xie Q, Pan HY, Wu SM, Li J, Chen CW, Xu XW, Wang YE, Yao GB, Wang H, Zhang WH. Response-guided treatment of cirrhotic chronic hepatitis B patients: Multicenter prospective study. World J Gastroenterol 2015; 21(2): 653-660
---