World J Gastroenterol.
Jan 14, 2015;
21(2): 578-583
Published online Jan 14, 2015. doi: 10.3748/wjg.v21.i2.578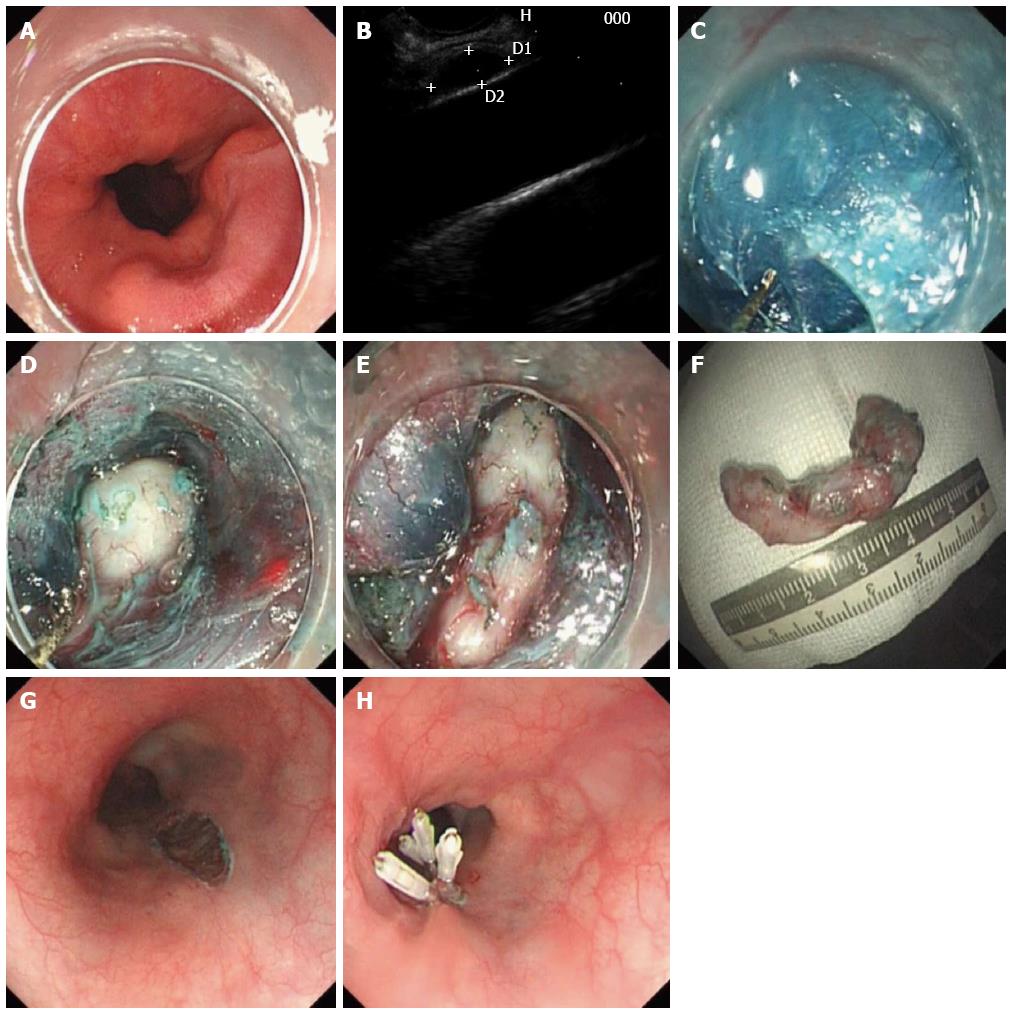 Figure 1 Submucosal tunneling and endoscopic resection of subepithelial tumors at the esophagogastric junction originating from the muscularis propria layer.
A: Endoscopic view of subepithelial tumors; B: Endoscopic ultrasonographic evaluation of the same lesion; C: Submucosal tunnel to the lesion (with a hook knife); D: The exposed tumor; E: Annular growth of the tumor; F: The resected specimen; G: The mucosal entry incision; H: The closure of the mucosal entry incision (with several clips).
---
Citation: Zhou DJ, Dai ZB, Wells MM, Yu DL, Zhang J, Zhang L. Submucosal tunneling and endoscopic resection of submucosal tumors at the esophagogastric junction. World J Gastroenterol 2015; 21(2): 578-583
---