Copyright
©2014 Baishideng Publishing Group Co.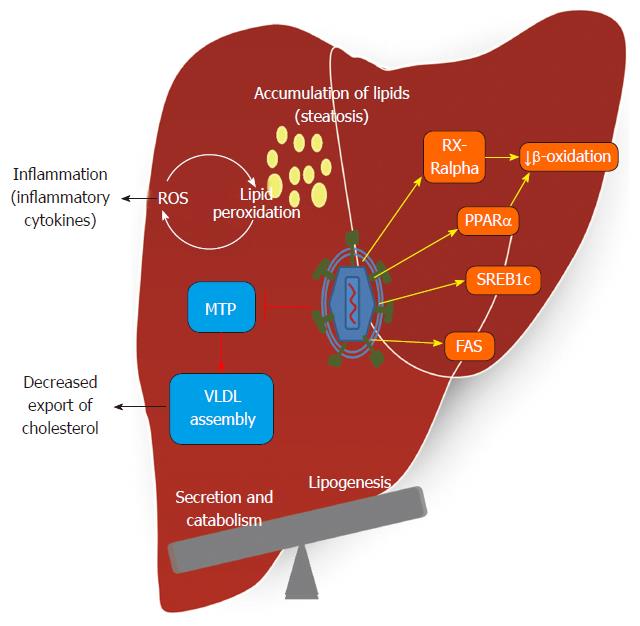 Figure 3 Hepatitis C virus effect in lipid metabolism and development of steatosis.
Hepatitis C virus (HCV) alters intracellular lipid metabolism to create an environment rich in lipids to facilitate its replication. This allows the accumulation of lipids, decrement in exportation of very low density lipoprotein (VLDL) and development of steatosis, a pathological phenotype associated with HCV chronic infection. Reactive oxygen species (ROS) generated during infection cause lipid peroxidation triggering inflammation. MTP: Microsomal triacylglycerol transfer protein; RXRα: Retinoid X receptor-alpha; PPARα: Peroxisome proliferators-activated receptor alpha; SREB1c: cholesterol regulatory element binding protein-1c; FAS: Fatty acid synthase.
---
Citation: Fierro NA, Gonzalez-Aldaco K, Torres-Valadez R, Martinez-Lopez E, Roman S, Panduro A. Immunologic, metabolic and genetic factors in hepatitis C virus infection. World J Gastroenterol 2014; 20(13): 3443-3456
---