World J Gastroenterol.
Jun 25, 1996;
2(2): 82-85
Published online Jun 25, 1996. doi: 10.3748/wjg.v2.i2.82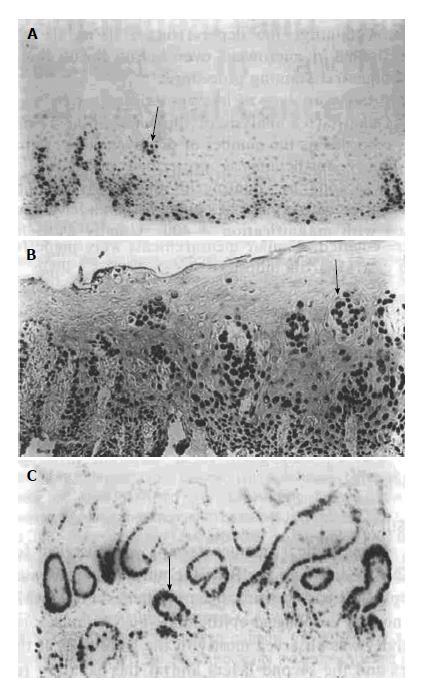 Figure 1 Immunostaining of Proliferating cell nuclear antigen in biopsied samples of esophageal and gastric cardia epithelia.
Immunoreactivity is located in the nuclei of basal cells in the papillary region of the normal epithelia of esophagus (A, arrows) and the positive cells expand in the upper region of DYS (B). C: PCNA staining in gastric cardia epithelium with CSG (× 100). PCNA: Proliferating cell nuclear antigen; DYS: Dysplasia; CSG: Chronic superficial gastritis.
---
Citation: Wang LD, Zhou Q, Gao SS, Li YX, Yang WC. Measurements of cell proliferation in esophageal and gastric cardia epithelia of subjects in a high incidence area for esophageal cancer. World J Gastroenterol 1996; 2(2): 82-85
---