Copyright
©2013 Baishideng Publishing Group Co.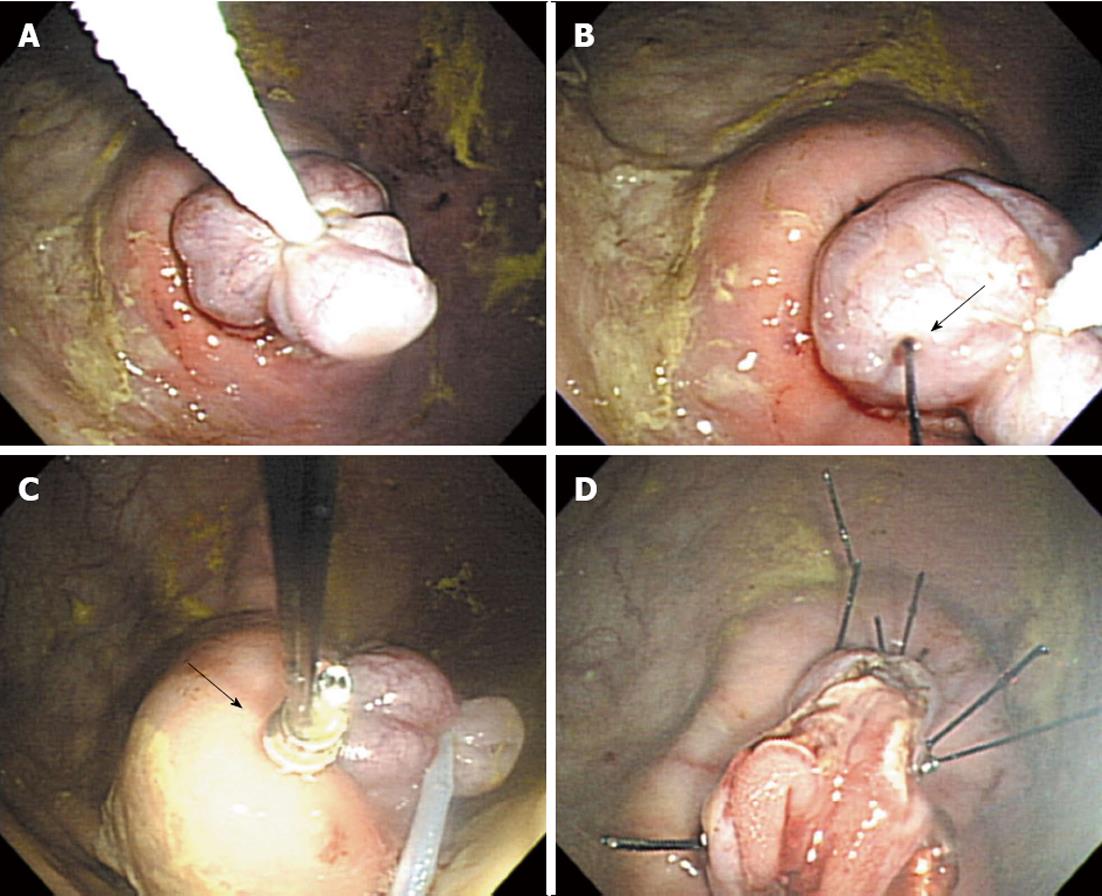 Figure 1 Technique for endoscopic gastrojejunostomy using a T-anchoring device.
A: After the gastric wall incision and balloon dilatation, the small intestine was held in the stomach; B: A needle installed with the first T-anchoring tag was used to start suturing. The first T-anchoring tag was attached to the small intestine (arrow), and then, the second was attached to the gastric wall; C: A pair of sutures was locked together using a locking device (arrow). The process was repeated four to six times to anchor the small intestine to the stomach; D: Finally, an incision using a needle knife was made on the jejunum.
---
Citation: Song TJ, Seo DW, Kim SH, Park DH, Lee SS, Lee SK, Kim MH. Endoscopic gastrojejunostomy with a natural orifice transluminal endoscopic surgery technique. World J Gastroenterol 2013; 19(22): 3447-3452
---