Copyright
©2012 Baishideng Publishing Group Co.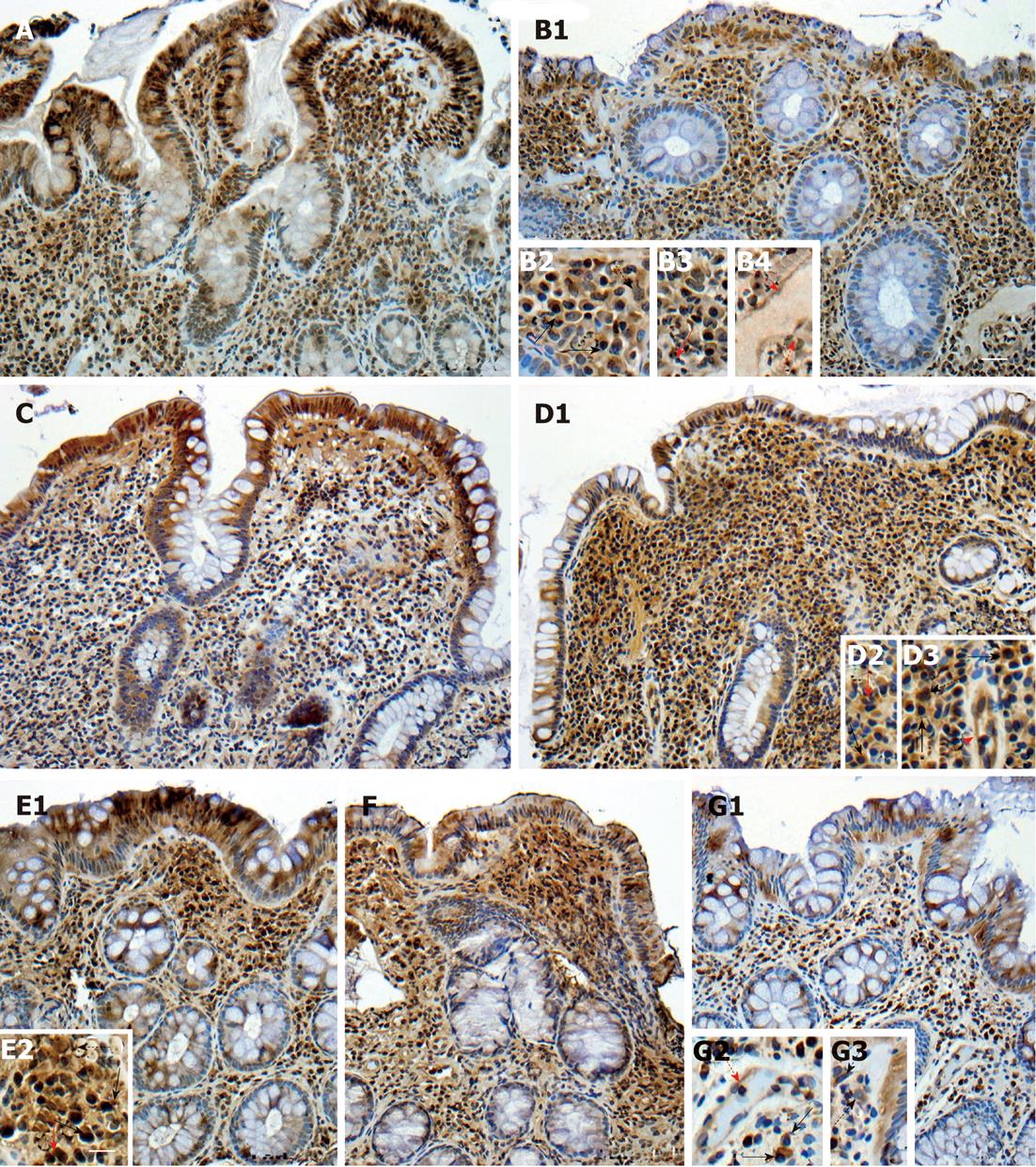 Figure 1 Matrix metalloproteinases-3, matrix metalloproteinases-7 and tissue inhibitor of matrix metalloproteinase-2 in lower (A, C, E1, respectively) and higher grade of inflammation and calprotectin levels (B1, D1, F, respectively), tissue inhibitor of matrix metalloproteinase-3 in pouch (G1).
Black solid arrows plasma cells, black dotted arrows macrophages, red solid arrows eosinophils and red dotted arrows endothelium. Scale bars: 15 μm (A, B1, C, D1, E1, F, G1); 7.5 μm (B2-B4, D2, D3, E2, G2, G3). Stainings were performed using diaminobenzidine or NovaRED as chromogenic substrates and Mayer's hematoxylin as counterstain. Images were obtained using a light-field microscope, and edited using Adobe Photoshop 7.0 (Adobe Systems Incorporated).
---
Citation: Mäkitalo L, Piekkala M, Ashorn M, Pakarinen M, Koivusalo A, Karikoski R, Natunen J, Saarialho-Kere U, Rintala R, Kolho KL. Matrix metalloproteinases in the restorative proctocolectomy pouch of pediatric ulcerative colitis. World J Gastroenterol 2012; 18(30): 4028-4036
---