Copyright
©2012 Baishideng Publishing Group Co.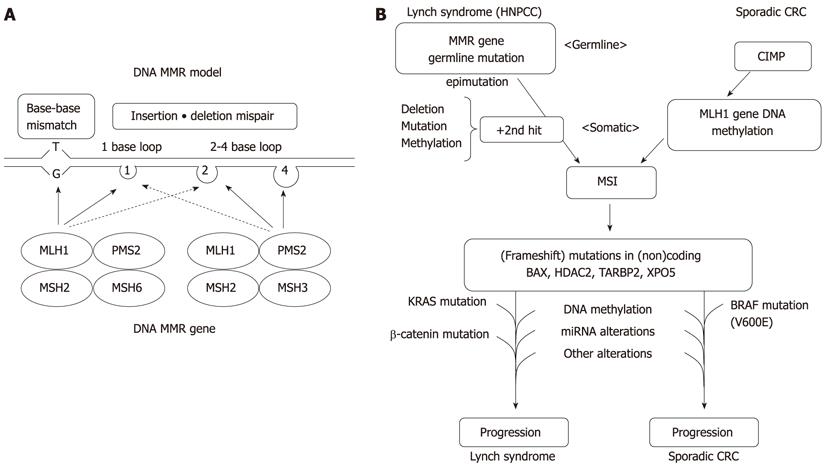 Figure 1 A model of DNA mismatch repair and molecular pathways for microsatellite instability+ colorectal cancers.
A: A model of the proposed mechanism of mismatch repair (MMR) proteins, illustrating patterns of relevant heterodimerization; B: The models for colorectal cancer (CRC) carcinogenesis are presented in parallel for Lynch syndrome and sporadic cases. HNPCC: Hereditary nonpolyposis colorectal cancer; MSI: Microsatellite instability; CIMP: CpG island methylator phenotype; MSI: Microsatellite instability.
---
Citation: Yamamoto H, Adachi Y, Taniguchi H, Kunimoto H, Nosho K, Suzuki H, Shinomura Y. Interrelationship between microsatellite instability and microRNA in gastrointestinal cancer. World J Gastroenterol 2012; 18(22): 2745-2755
---