Copyright
©2012 Baishideng Publishing Group Co.
World J Gastroenterol.
Jan 14, 2012;
18(2): 136-143
Published online Jan 14, 2012. doi: 10.3748/wjg.v18.i2.136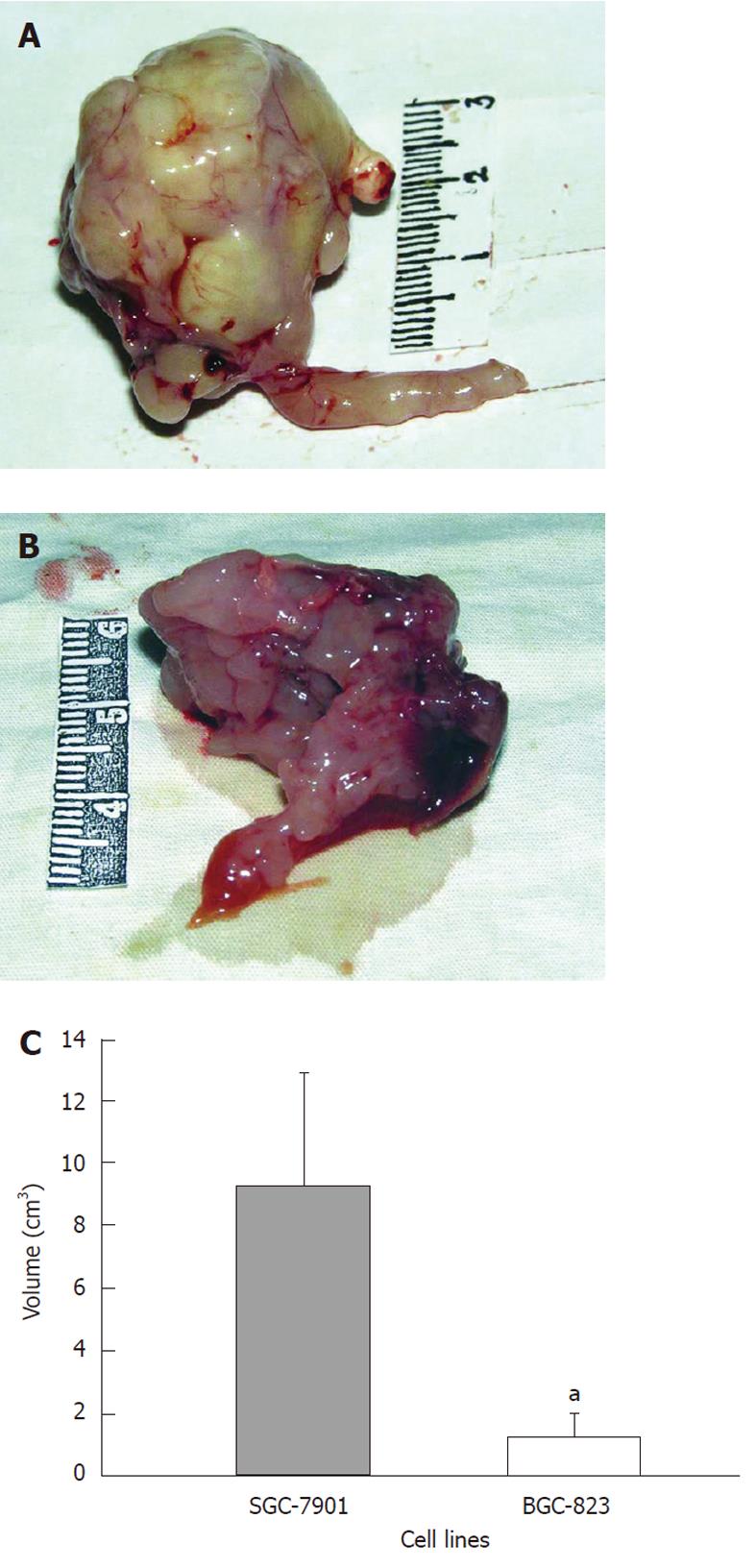 Figure 2 Macroscopic examination of the primary tumor in the two models. A: The tumor of SGC-7901 shows large volume (9.30 ± 3.62 cm3), irregular lobular shape, and stenosis in the cardia or pylorus; B: The tumor volume of BGC-823 is 1.24 ± 0.73 cm3, with irregular lobular appearance; C: Comparison of primary tumor volume in two models. The difference is statistically significant. aP < 0.05, student t test.
---
Citation: Li Y, Li B, Xiang CP, Zhang Y, Li YY, Wu XL. Characterization of gastric cancer models from different cell lines orthotopically constructed using improved implantation techniques. World J Gastroenterol 2012; 18(2): 136-143
---