Copyright
©2012 Baishideng Publishing Group Co.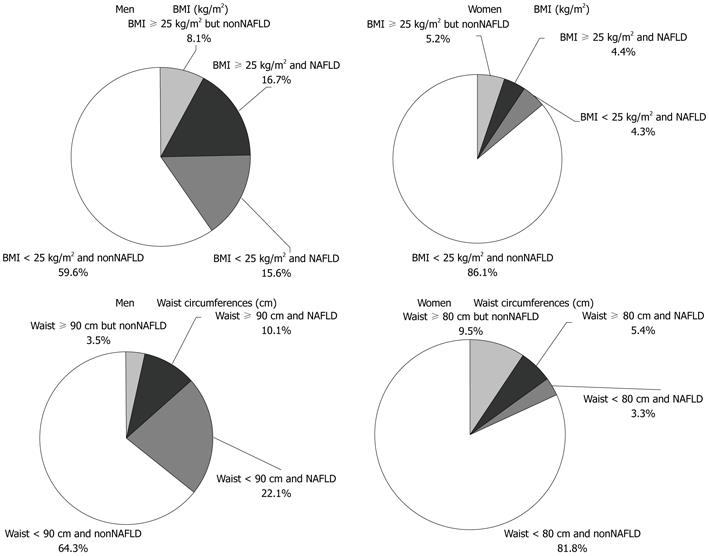 Figure 2 This figure indicates the prevalence of non-alcoholic fatty liver disease and alcoholic fatty liver disease with or without patients being overweight (BMI ≥ 25 kg/m2) or having elevated abdominal circumferences (≥ 90 cm for men and ≥ 80 cm for women).
Data was expressed as prevalence (%). NAFLD accompanied with being overweight occurred in 51.8% of NAFLD men (970/1874) and 50.2% of NAFLD women (258/514). NAFLD accompanied by elevated abdominal circumference occurred in 31.4% of NAFLD men (588/1874) and 62.1% of women (319/514). NAFLD: Non-alcoholic fatty liver disease; BMI: Body mass index.
---
Citation: Hamaguchi M, Takeda N, Kojima T, Ohbora A, Kato T, Sarui H, Fukui M, Nagata C, Takeda J. Identification of individuals with non-alcoholic fatty liver disease by the diagnostic criteria for the metabolic syndrome. World J Gastroenterol 2012; 18(13): 1508-1516
---