Copyright
©2012 Baishideng Publishing Group Co.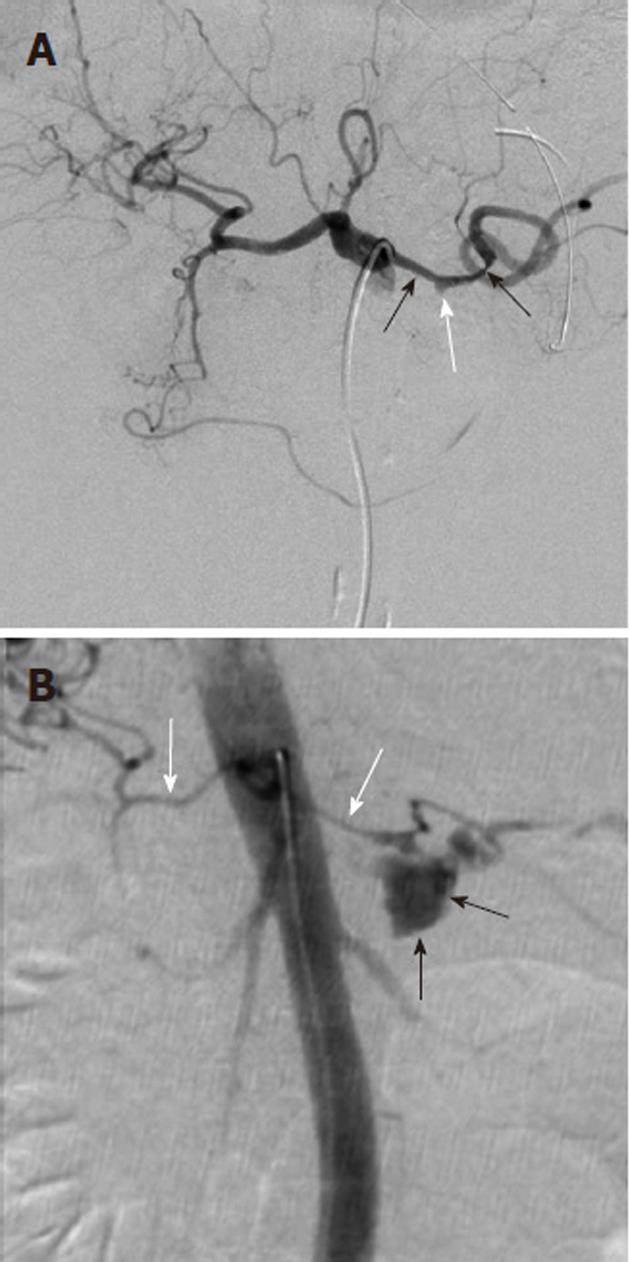 Figure 10 Life-threatening hemorrhage from pancreatitis related pseudoaneurysm.
A: Celiac digital subtraction angiography arteriogram obtained in a patient with intermittent upper gastrointestinal bleeding and a history of chronic pancreatitis shows an irregular caliber to the splenic artery (black arrows) and a small pseudoaneurysm (white arrow). No intervention was performed at the time of this examination; B: Two weeks after the celiac arteriogram the patient presented with acute onset of severe abdominal pain and profound hypotension. Repeat angiography showed brisk contrast extravasation (black arrows) from the splenic artery. Note the marked vasoconstriction (white arrows) of the hepatic and splenic arteries due to the life-threatening hemorrhage.
---
Citation: Walker TG, Salazar GM, Waltman AC. Angiographic evaluation and management of acute gastrointestinal hemorrhage. World J Gastroenterol 2012; 18(11): 1191-1201
---