Copyright
©2012 Baishideng Publishing Group Co.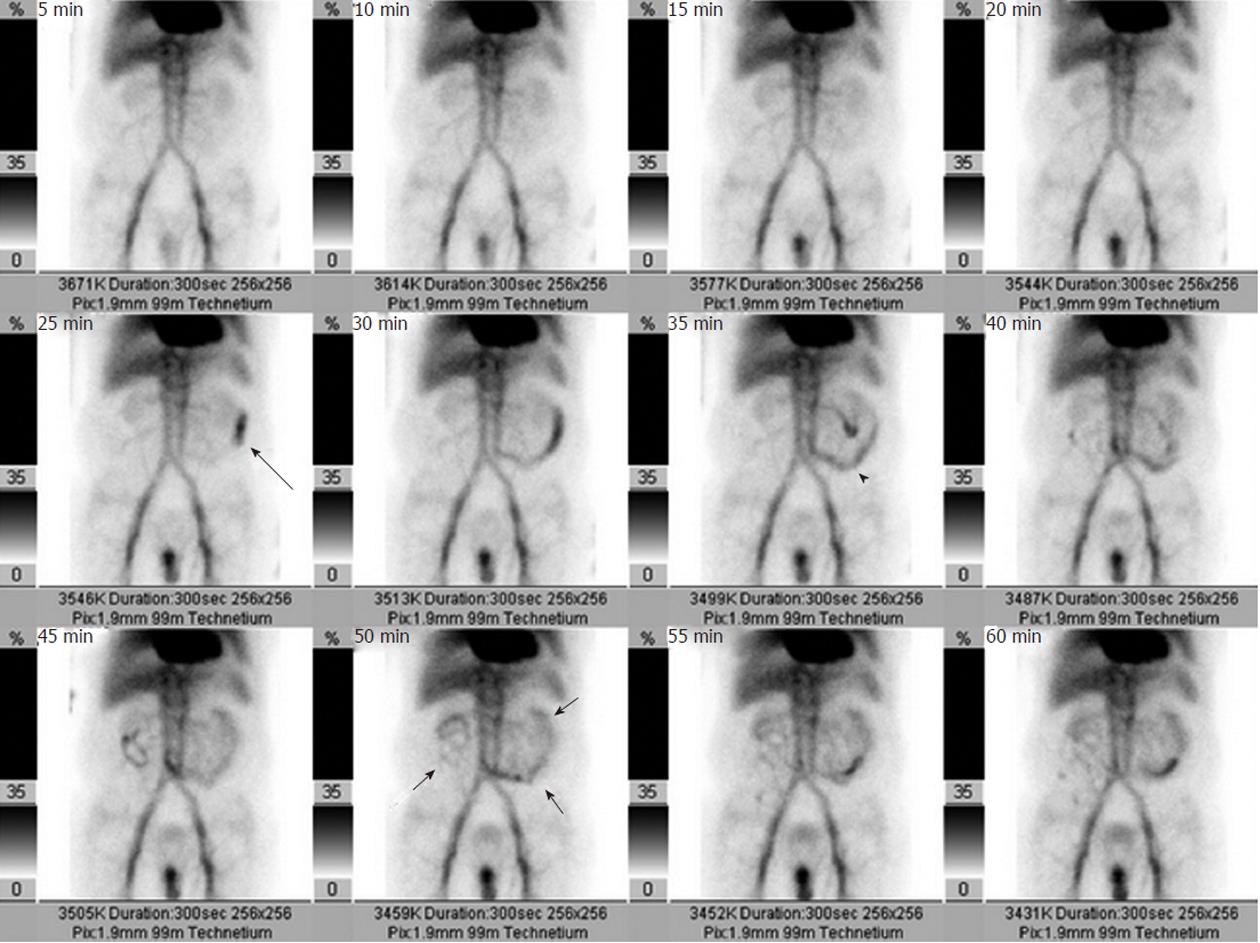 Figure 2 A radionuclide Tc99m-labeled red blood cell scan obtained in a patient with acute lower gastrointestinal hemorrhage shows radioisotope accumulation in the left abdomen at 25 min (black arrow), which by 35 min has a small bowel location (black arrowhead) and by 50 min has distributed throughout much of the small intestine (short black arrows).
The study demonstrates that the bleeding source is in the small bowel, and thus serves to appropriately direct either angiography or surgery.
---
Citation: Walker TG, Salazar GM, Waltman AC. Angiographic evaluation and management of acute gastrointestinal hemorrhage. World J Gastroenterol 2012; 18(11): 1191-1201
---