Copyright
©2012 Baishideng Publishing Group Co.
World J Gastroenterol.
Jan 7, 2012;
18(1): 49-54
Published online Jan 7, 2012. doi: 10.3748/wjg.v18.i1.49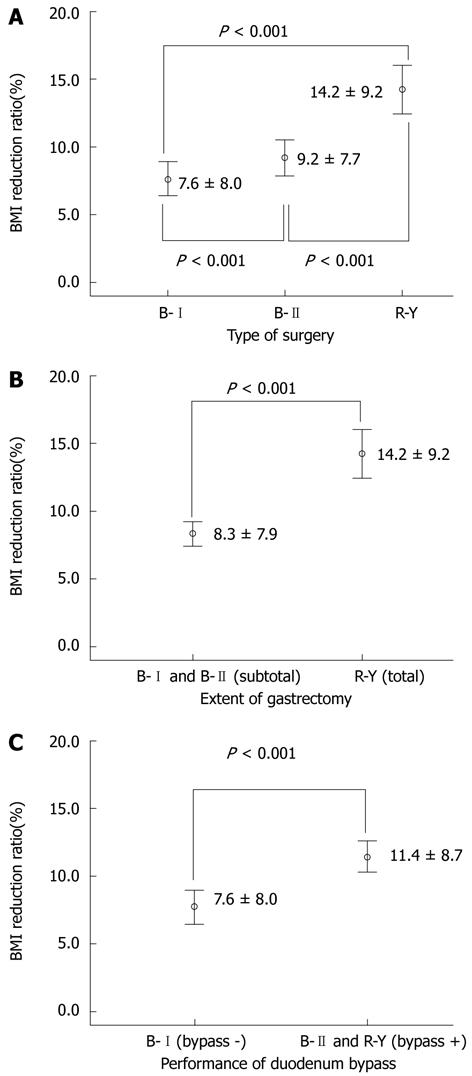 Figure 1 Body mass index reduction ratio according to A: Type of surgery; B: Extent of gastrectomy; C: Performance of duodenum bypass (n = 403, mean ± SD).
BMI: Body mass index; B-I: Billroth I; B-II: Billroth II; R-Y: Roux-en-Y.
---
Citation: Kim JW, Cheong JH, Hyung WJ, Choi SH, Noh SH. Outcome after gastrectomy in gastric cancer patients with type 2 diabetes. World J Gastroenterol 2012; 18(1): 49-54
---