Copyright
©2011 Baishideng Publishing Group Co.
World J Gastroenterol.
Feb 14, 2011;
17(6): 717-726
Published online Feb 14, 2011. doi: 10.3748/wjg.v17.i6.717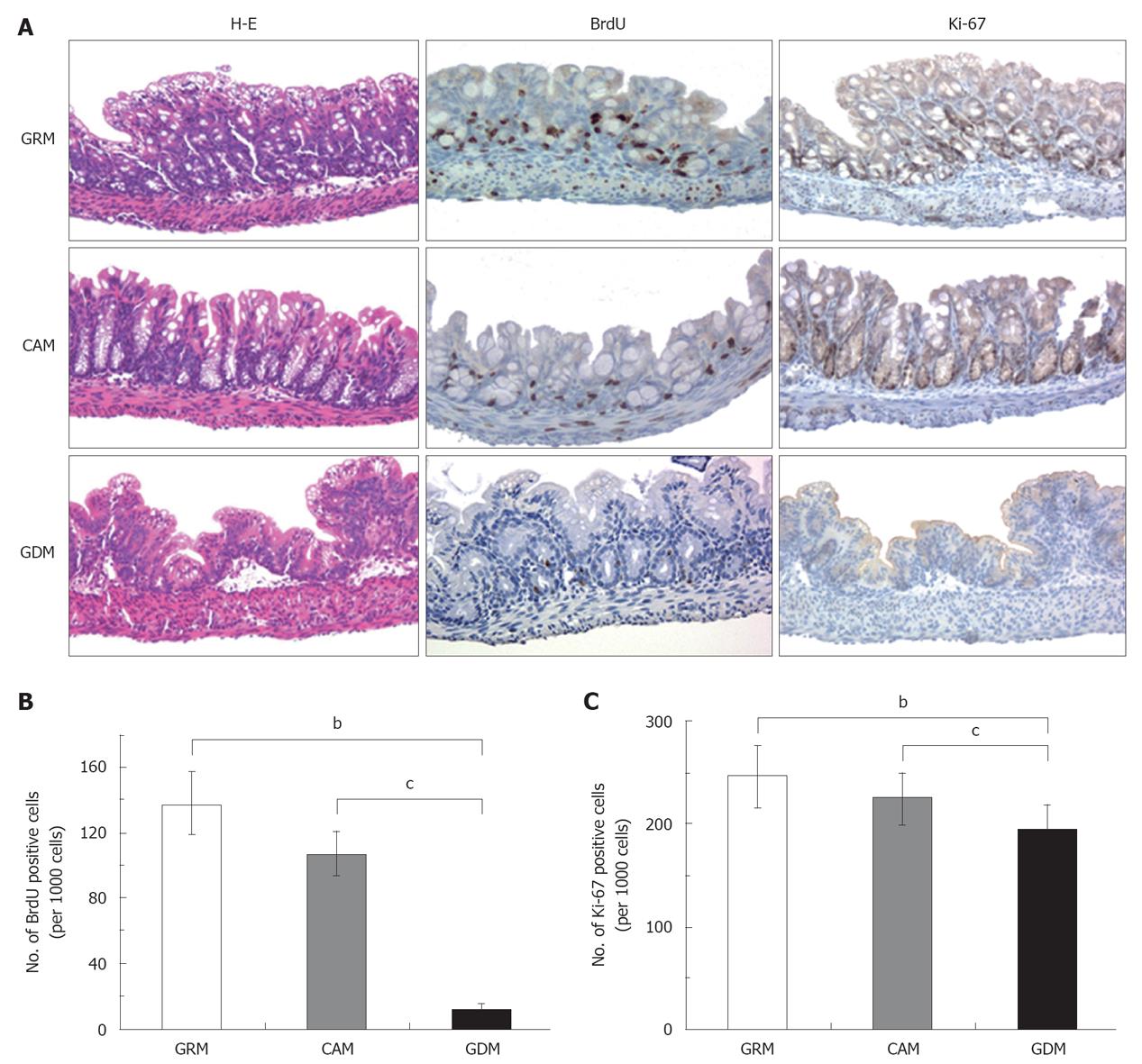 Figure 2 Glutamine depletion induces severe damage of the colonic epithelial structure with reduced epithelial cell growth. A: Representative pictures of H-E staining (left panels) and immunohistochemical staining for BrdU (middle panels) and Ki-67 (right panels). Each colonic epithelium was taken from infant mice fed with glutamine-rich milk (GRM), complete amino acid milk (CAM), or glutamine-deleted milk (GDM). Magnification, × 200. Positive stained epithelial cells with BrdU (B) and Ki-67 (C) were counted and compared with each group in a histogram. bP≤ 0.001; cP < 0.05.
---
Citation: Motoki T, Naomoto Y, Hoshiba J, Shirakawa Y, Yamatsuji T, Matsuoka J, Takaoka M, Tomono Y, Fujiwara Y, Tsuchita H, Gunduz M, Nagatsuka H, Tanaka N, Fujiwara T. Glutamine depletion induces murine neonatal melena with increased apoptosis of the intestinal epithelium. World J Gastroenterol 2011; 17(6): 717-726
---