Copyright
©2011 Baishideng Publishing Group Co.
World J Gastroenterol.
Feb 14, 2011;
17(6): 717-726
Published online Feb 14, 2011. doi: 10.3748/wjg.v17.i6.717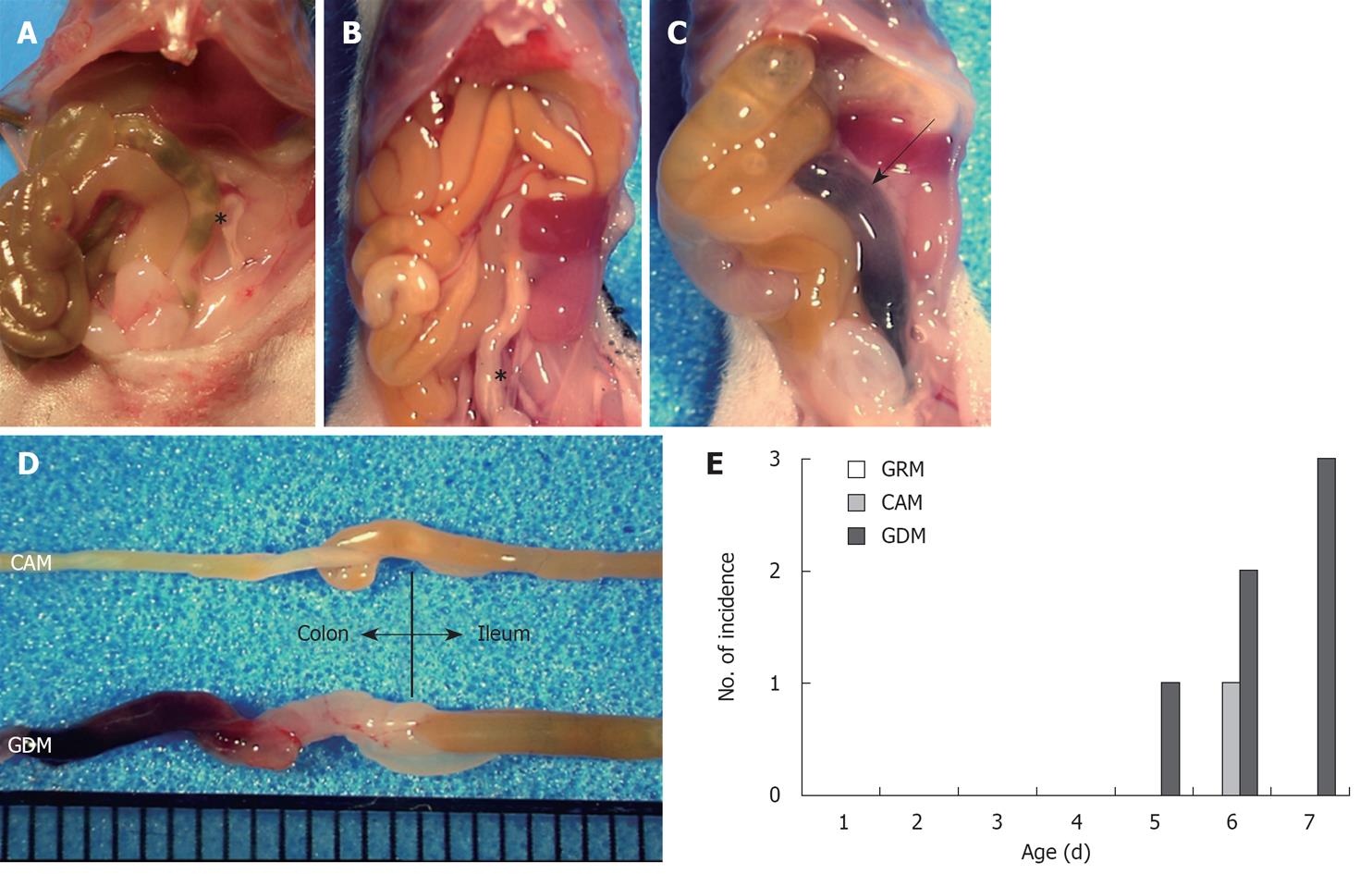 Figure 1 Macroscopic views of milk-fed mice with colonic hemorrhage.
Representative macroscopic views of newborn mice that were fed with glutamine-rich milk (GRM) (A), complete amino acid milk (CAM) (B), and glutamine-deleted milk (GDM) (C) are shown. Compared to the colons of GRM-mice and CAM-mice (asterisks), those of the GDM-mice appeared distended and edematous, with a pool of blood (arrow); D: Close-up views of the resected intestines from a CAM-mouse and a GDM-mouse, shown for comparison; E: Bar chart of the number of mice with melena on each day.
---
Citation: Motoki T, Naomoto Y, Hoshiba J, Shirakawa Y, Yamatsuji T, Matsuoka J, Takaoka M, Tomono Y, Fujiwara Y, Tsuchita H, Gunduz M, Nagatsuka H, Tanaka N, Fujiwara T. Glutamine depletion induces murine neonatal melena with increased apoptosis of the intestinal epithelium. World J Gastroenterol 2011; 17(6): 717-726
---