Copyright
©2011 Baishideng Publishing Group Co.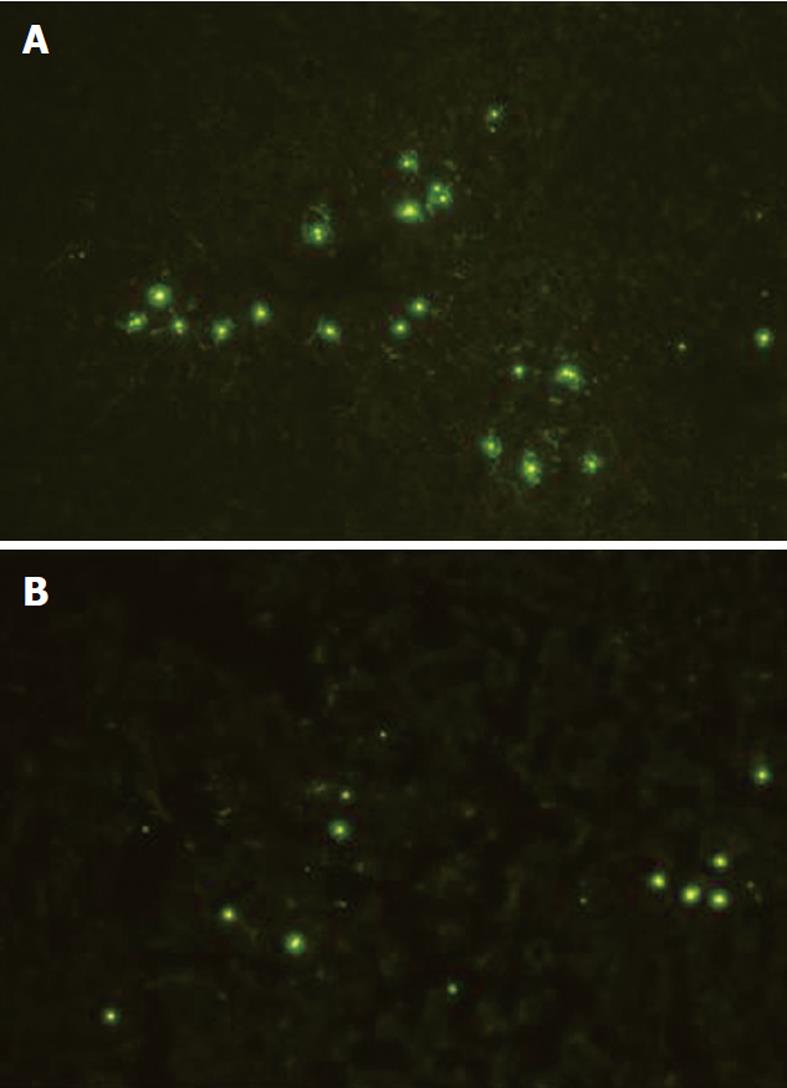 Figure 6 Fluoresceinisothiocyanate-labeled latex beads were injected through the tail veins of control and methionine choline-deficient diet rats.
One hour later, small samples of the liver were snap frozen and sectioned using a cryostat. After immediate drying, unfixed tissues were observed by fluorescence microscopy. Note that there were fewer fluoresceinisothiocyanate-labeled latex beads in the livers from methionine choline-deficient diet (B) compared to the controls (A). Magnification: x 200.
---
Citation: Miyata Y, Miyahara T, Moriyasu F. Decreased accumulation of ultrasound contrast in the liver of nonalcoholic steatohepatitis rat model. World J Gastroenterol 2011; 17(37): 4191-4198
---