Copyright
©2011 Baishideng Publishing Group Co.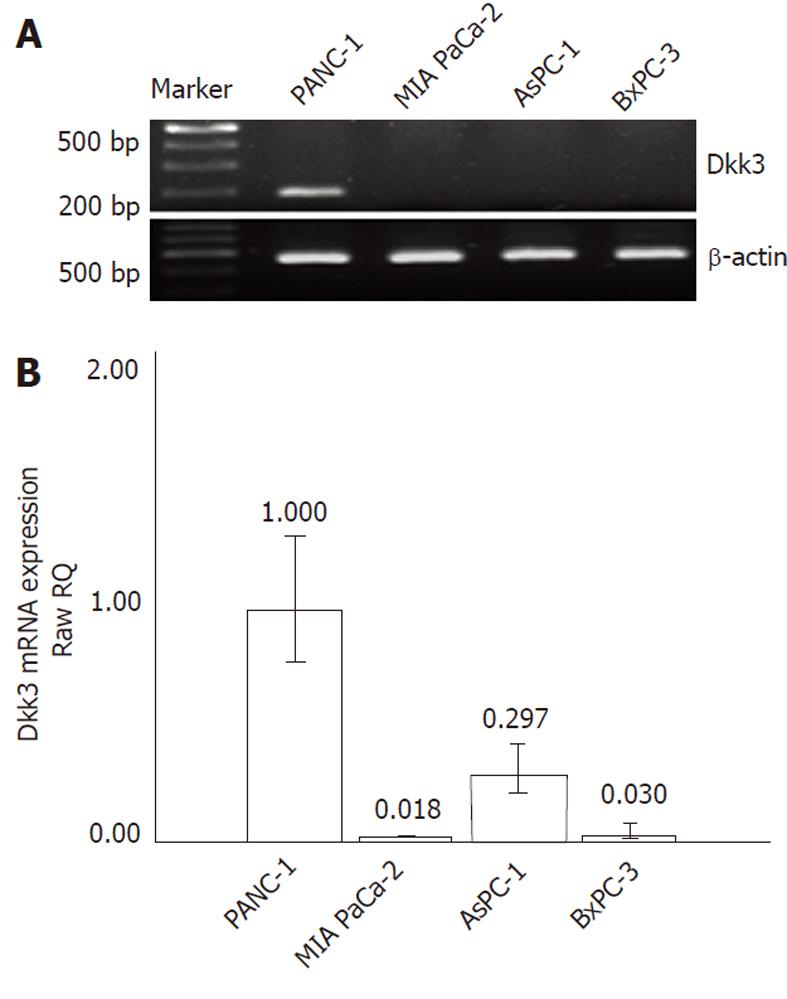 Figure 1 Dickkopf3 expression in human pancreatic cancer cell lines (PANC-1, MIA PaCa-2, AsPC-1 and BxPC-3).
A, B: Dickkopf3 (Dkk3) mRNA expression was detected by reverse transcription polymerase chain reaction (RT-PCR) and real-time RT-PCR. Dkk3 mRNA expression was low in all cell lines examined. Dkk3: Dickkopf3; RQ: Relative quantitation.
---
Citation: Gu YM, Ma YH, Zhao WG, Chen J. Dickkopf3 overexpression inhibits pancreatic cancer cell growth in vitro. World J Gastroenterol 2011; 17(33): 3810-3817
---