Copyright
copy;2010 Baishideng Publishing Group Co.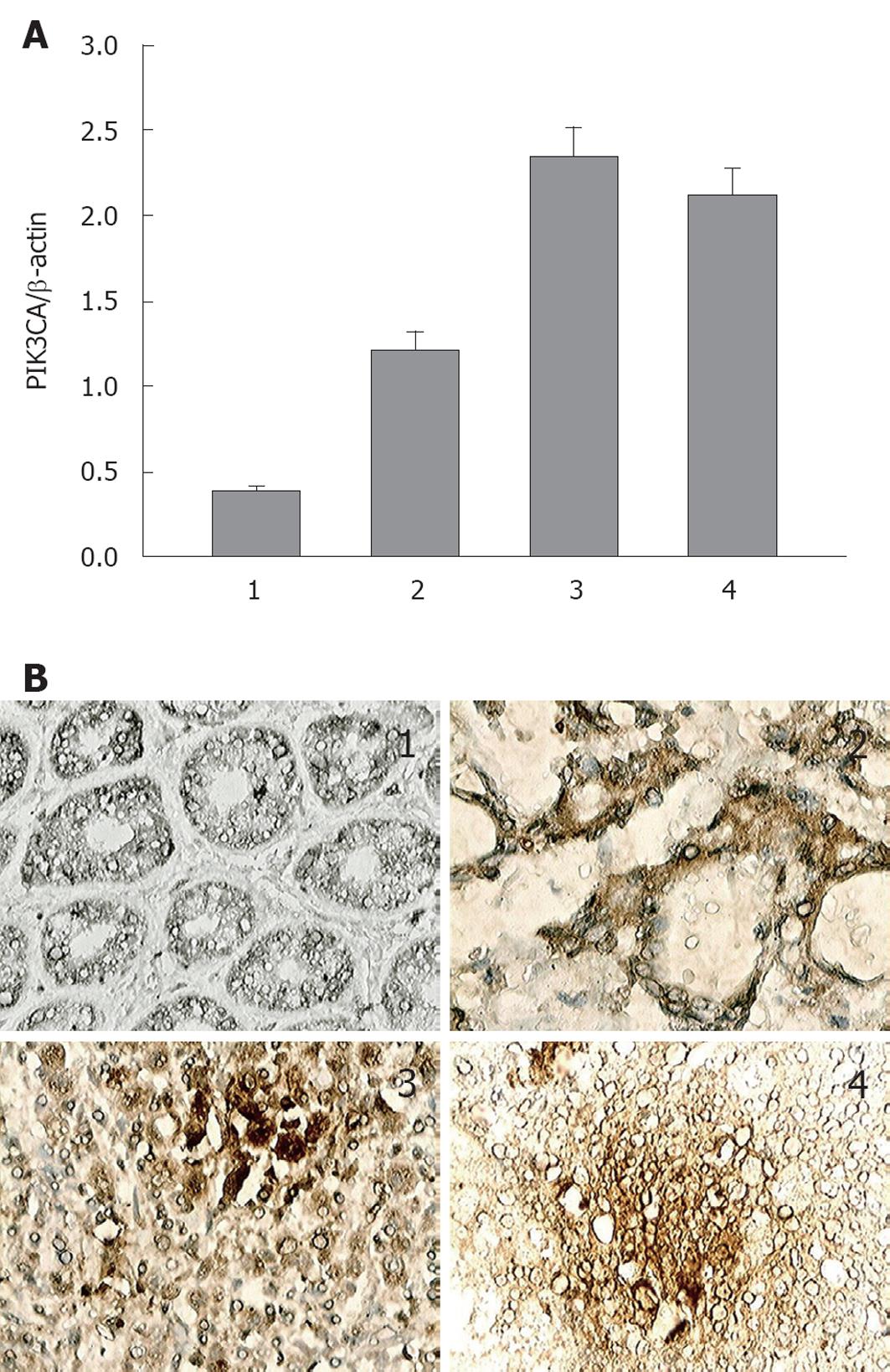 Figure 1 PIK3CA mRNA and protein expression in normal and gastric cancer tissues.
A: Expression analyses of PIK3CA mRNA determined by real-time quantitative polymerase chain reaction, values are shown as mean ± SD; B: Immunohistochemical study of PIK3CA (original magnification: × 400). Negative or weak expression of PIK3CA in normal tissues around tumor; Positive expression of PIK3CA in primary gastric cancer tissues. Strong positive expression of PIK3CA was detected in lymph node metastasis and distant metastasis gastric cancer tissues. 1: Normal gastric mucosa; 2: Primary gastric cancer; 3: Lymph node metastasis in gastric cancer; 4: Distant metastasis in gastric cancer.
---
Citation: Liu JF, Zhou XK, Chen JH, Yi G, Chen HG, Ba MC, Lin SQ, Qi YC. Up-regulation of PIK3CA promotes metastasis in gastric carcinoma. World J Gastroenterol 2010; 16(39): 4986-4991
---