World J Gastroenterol.
Jan 14, 2010;
16(2): 184-192
Published online Jan 14, 2010. doi: 10.3748/wjg.v16.i2.184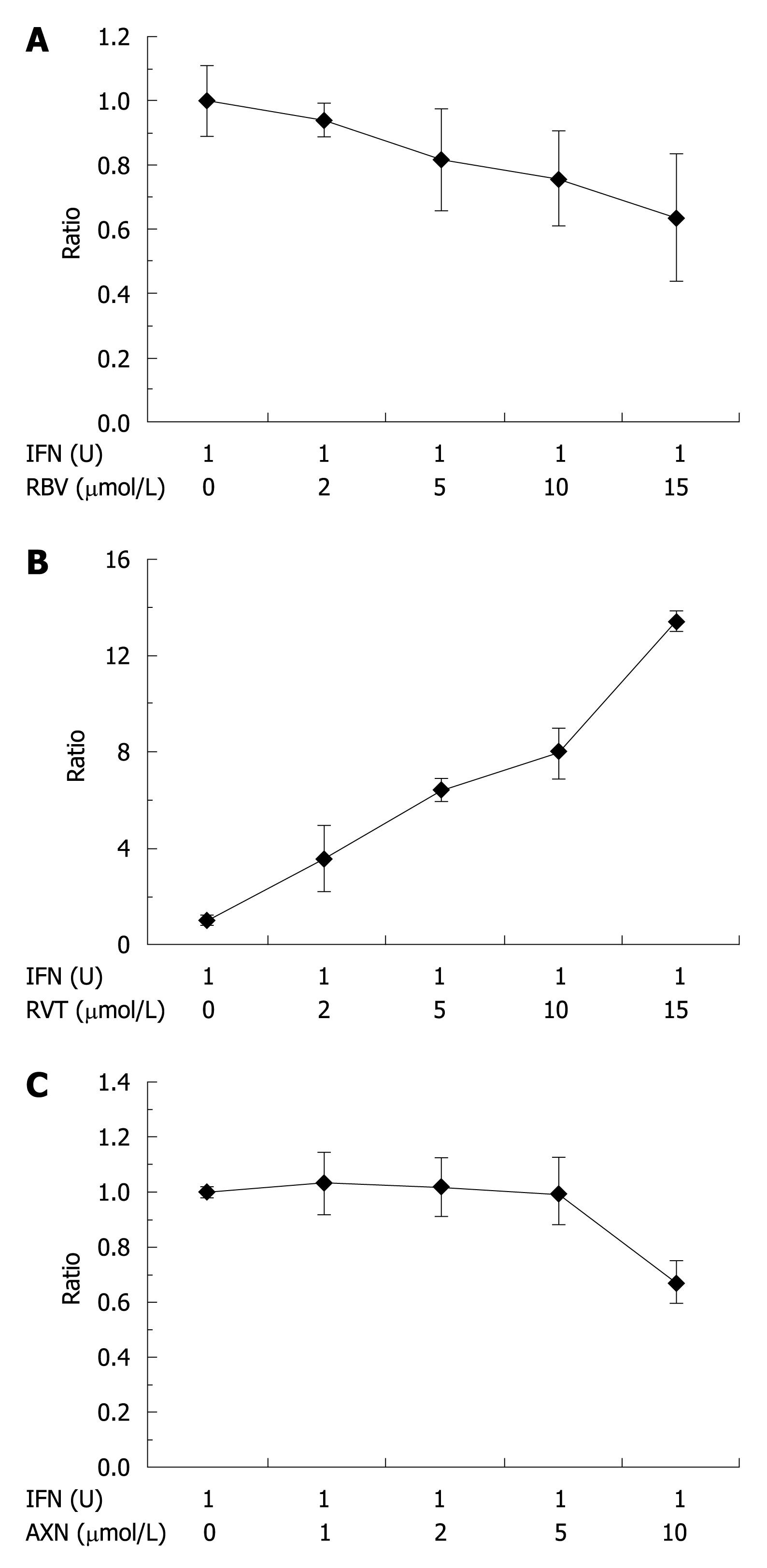 Figure 7 The comparative effect of RBV (A), RVT (B) and AXN (C) on the luciferase activity of IFN-treated cells.
Cells were simultaneously treated with 1 U/mL of IFN and the indicated concentrations of RBV, RVT and AXN were added with IFN.
---
Citation: Nakamura M, Saito H, Ikeda M, Hokari R, Kato N, Hibi T, Miura S. An antioxidant resveratrol significantly enhanced replication of hepatitis C virus. World J Gastroenterol 2010; 16(2): 184-192
---