Copyright
©2009 The WJG Press and Baishideng.
World J Gastroenterol.
Mar 7, 2009;
15(9): 1025-1034
Published online Mar 7, 2009. doi: 10.3748/wjg.15.1025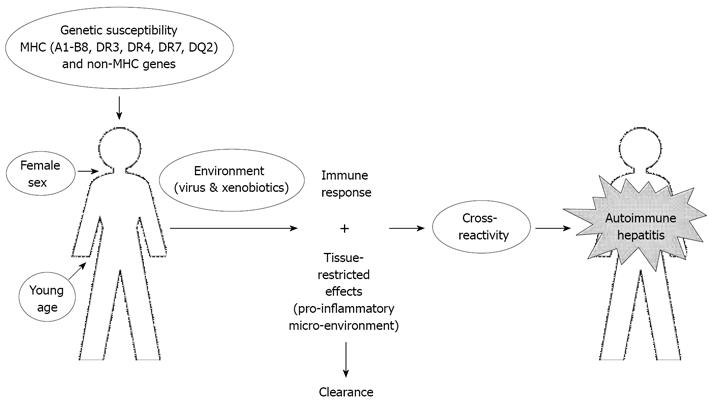 Figure 1 Pathogenesis of autoimmune hepatitis (molecular mimicry hypothesis).
AIH can occur in an individual of a particular sex and age with a genetic background of susceptibility. To develop AIH, this individual must encounter an environmental trigger such as an infection or exposure to a xenobiotic. This will induce an immune response and secretion of pro-inflammatory molecules resulting in the elimination of the pathogen. However, this response may also lead to an immune cross-reactivity with liver proteins with an efficient activation of autoreactive cells leading to a break of immunological tolerance towards the liver.
---
Citation: Béland K, Lapierre P, Alvarez F. Influence of genes, sex, age and environment on the onset of autoimmune hepatitis. World J Gastroenterol 2009; 15(9): 1025-1034
---