Copyright
©2009 The WJG Press and Baishideng.
World J Gastroenterol.
Nov 28, 2009;
15(44): 5549-5557
Published online Nov 28, 2009. doi: 10.3748/wjg.15.5549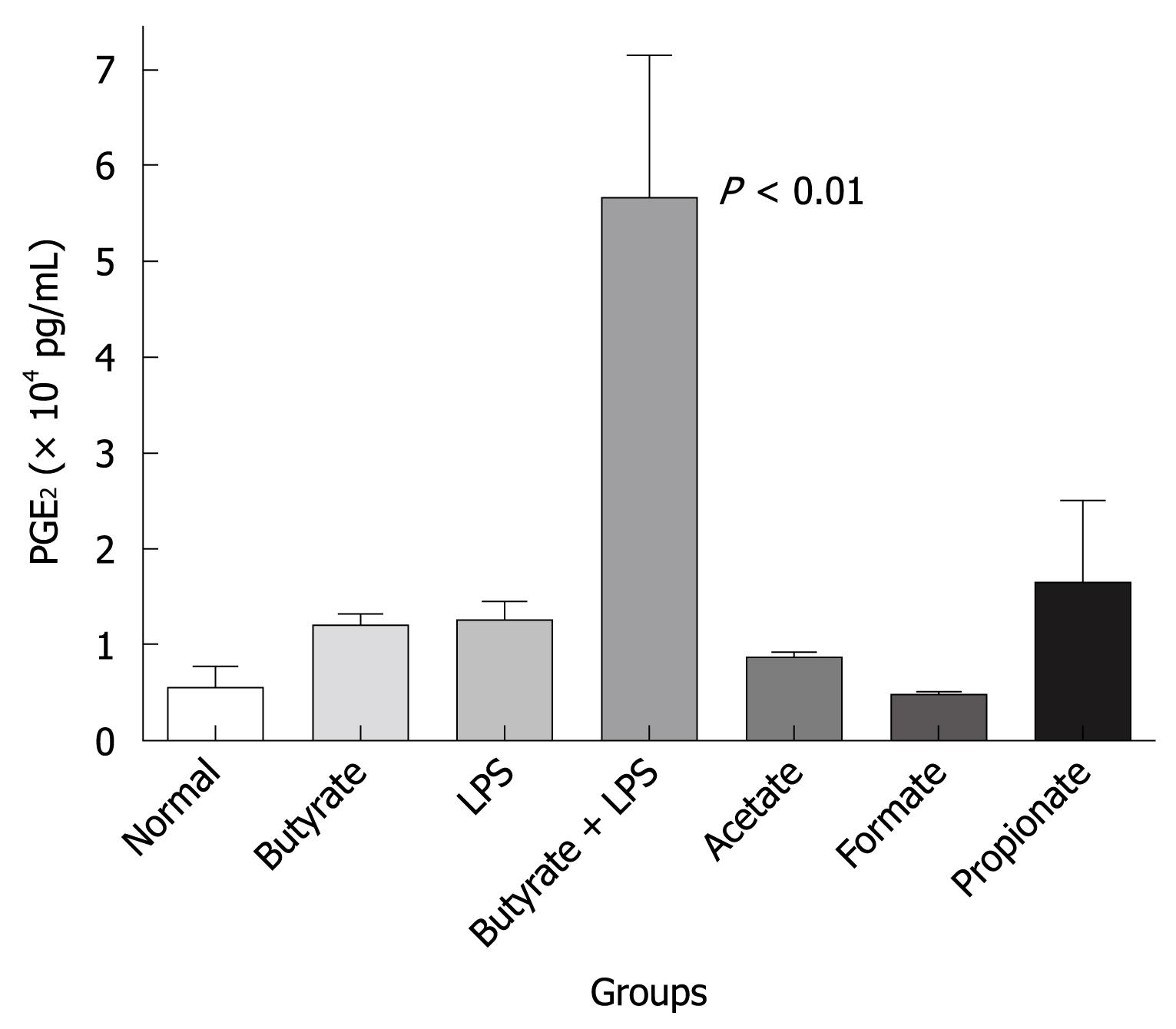 Figure 6 SCFAs induce PGE2 production by intraplantar injection into rat paws. The paw of male Sprague-Dawley rats was injected intraplantarly with 0.1 mL of 100 mmol/L formate, acetate, propionate or butyrate. Three micrograms of LPS in saline was also injected alone or in combination with 0.1 mL of 200 mmol/L butyrate. There were 4 rats per group. The normal group was not injected. Three hours post injection, rat paws were punched and fluids were collected in phenylmethanesulphonyl fluoride buffer with indomethacin. All punch fluids were assayed for PGE2 by ELISA. P < 0.01 for butyrate + LPS group vs normal group, Mann-Whitney U test.
---
Citation: Cox MA, Jackson J, Stanton M, Rojas-Triana A, Bober L, Laverty M, Yang X, Zhu F, Liu J, Wang S, Monsma F, Vassileva G, Maguire M, Gustafson E, Bayne M, Chou CC, Lundell D, Jenh CH. Short-chain fatty acids act as antiinflammatory mediators by regulating prostaglandin E2 and cytokines. World J Gastroenterol 2009; 15(44): 5549-5557
---