Copyright
©2009 The WJG Press and Baishideng.
World J Gastroenterol.
Oct 28, 2009;
15(40): 5053-5057
Published online Oct 28, 2009. doi: 10.3748/wjg.15.5053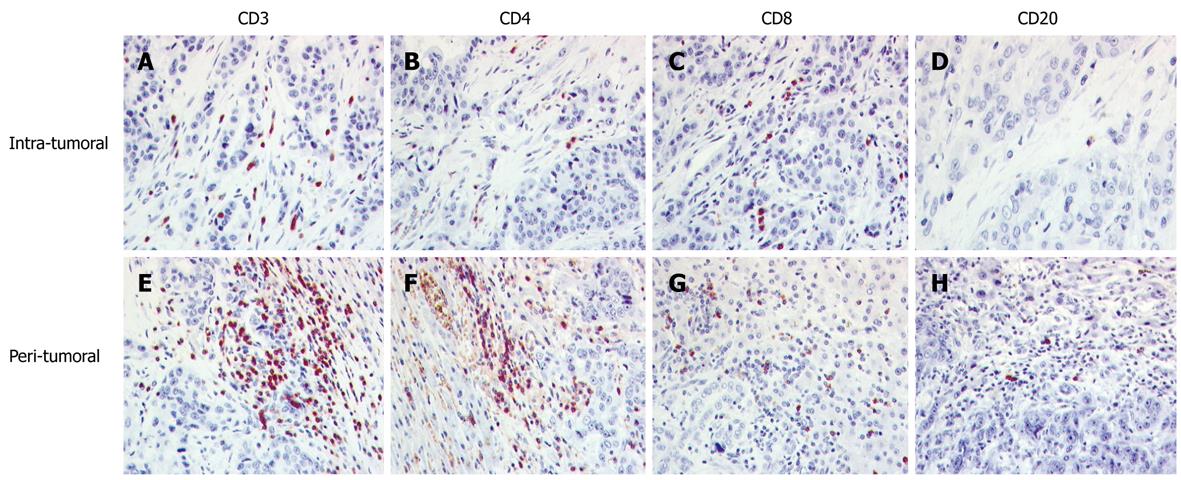 Figure 2 The distribution of tumor infiltrating lymphocytes in cholangiocellular carcinoma.
A-D: Intratumoral region; E-H: Tumor/liver interface (peritumoral); A and E: CD3+ T cells were the dominant infiltrate; B and F: The quantity of CD4+ and CD8+ cells were opposite with a higher level of CD4 cells in the peritumoral region; C and G: CD8+ cells were more often found in the tumor tissue; D and H: CD20+ cells were scarce.
---
Citation: Kasper HU, Drebber U, Stippel DL, Dienes HP, Gillessen A. Liver tumor infiltrating lymphocytes: Comparison of hepatocellular and cholangiolar carcinoma. World J Gastroenterol 2009; 15(40): 5053-5057
---