Copyright
©2009 The WJG Press and Baishideng.
World J Gastroenterol.
Sep 28, 2009;
15(36): 4499-4510
Published online Sep 28, 2009. doi: 10.3748/wjg.15.4499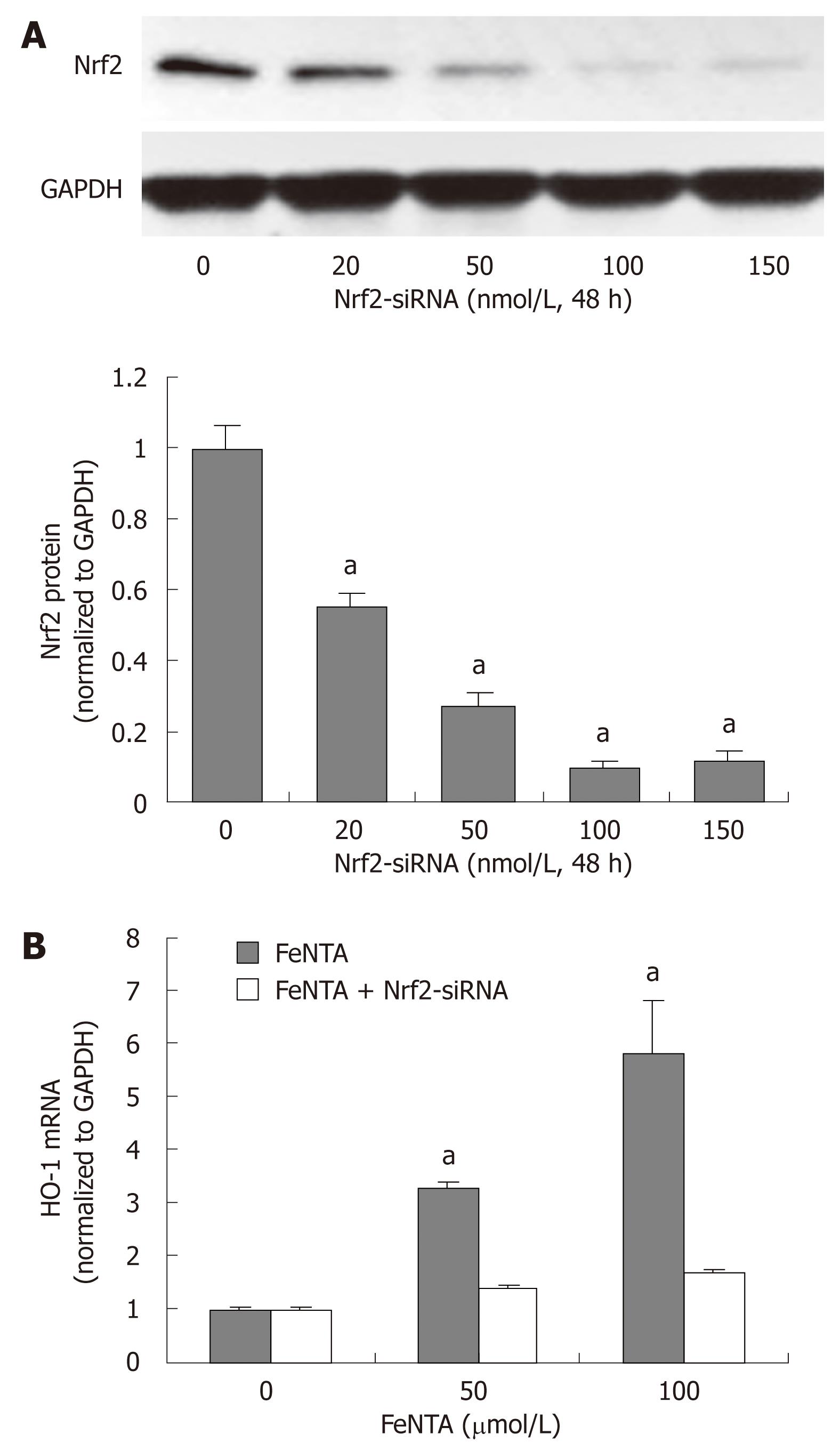 Figure 4 Silencing the Nrf2 gene abrogates up-regulation of the HMOX1 gene by iron. A: Dose-response effect of Nrf2-specific siRNA on Nrf2 protein levels; B: Effect of Nrf2-specific siRNA on FeNTA up-regulated levels of HMOX1 mRNA. aP < 0.05 vs control. 9-13 cells were transfected with selected concentrations of Nrf2-siRNA (0, 20, 50, 100, 150 nmol/L). After 48 h of transfection, cells were treated with different concentrations of FeNTA (0, 50, 100 μmol/L) for 6 h, after which cells were harvested and total RNA was isolated. The HMOX1 mRNA levels were measured by quantitative RT-PCR as described in Materials and Methods.
---
Citation: Hou WH, Rossi L, Shan Y, Zheng JY, Lambrecht RW, Bonkovsky HL. Iron increases HMOX1 and decreases hepatitis C viral expression in HCV-expressing cells. World J Gastroenterol 2009; 15(36): 4499-4510
---