Copyright
©2009 The WJG Press and Baishideng.
World J Gastroenterol.
May 7, 2009;
15(17): 2097-2108
Published online May 7, 2009. doi: 10.3748/wjg.15.2097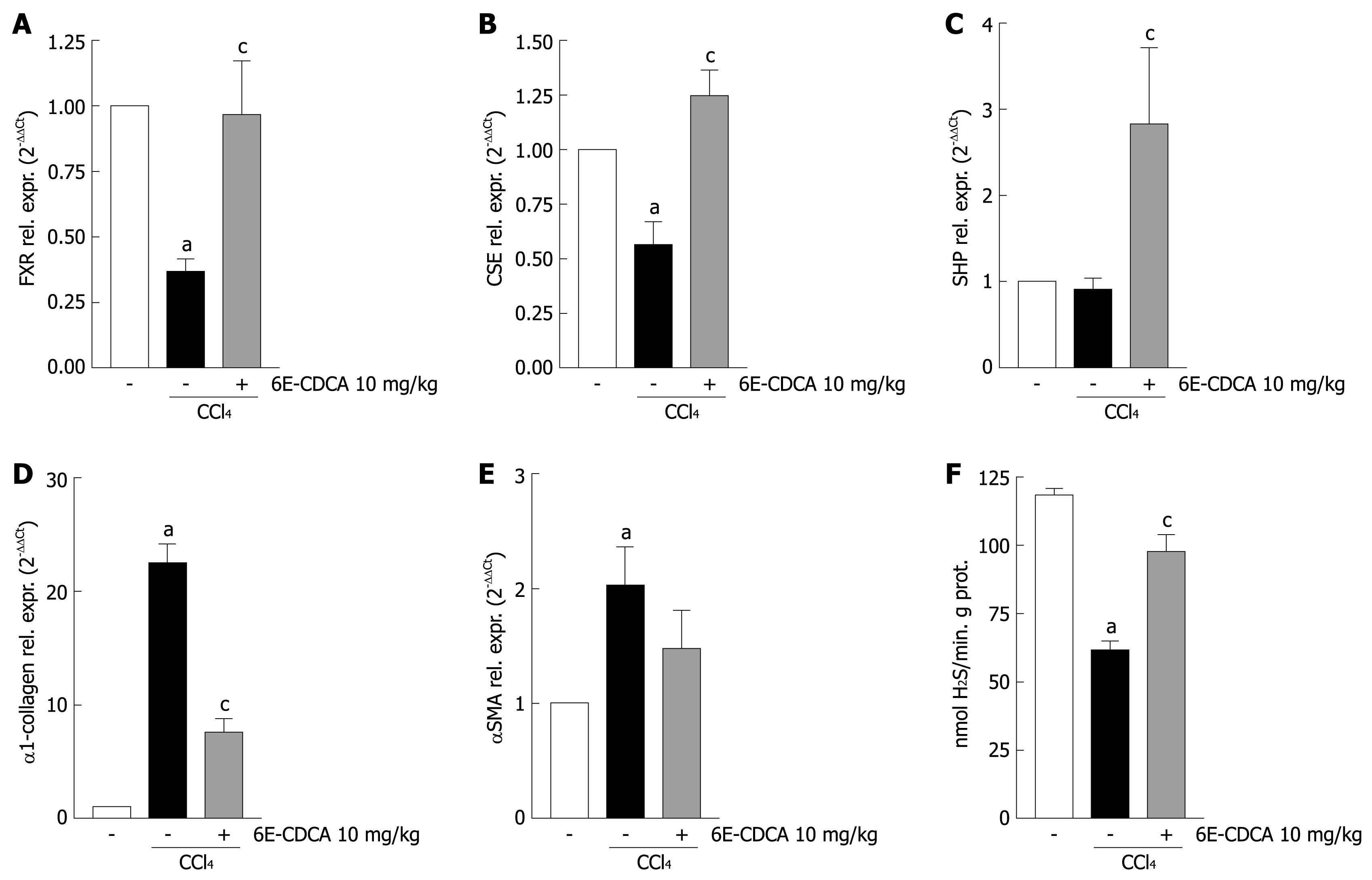 Figure 7 FXR activation induces both CSE mRNA expression and activity in rats with liver cirrhosis. Quantitative real-time PCR of (A) FXR mRNA, (B) CSE mRNA, (C) SHP mRNA, (D) α1-collagen mRNA, (E) αSMA mRNA from rats liver homogenates and (F) Rat liver CSE activity. Data are mean ± SD of six mice. aP < 0.05 versus control rats. cP < 0.05 versus CCl4 rats.
---
Citation: Renga B, Mencarelli A, Migliorati M, Distrutti E, Fiorucci S. Bile-acid-activated farnesoid X receptor regulates hydrogen sulfide production and hepatic microcirculation. World J Gastroenterol 2009; 15(17): 2097-2108
---