Copyright
©2009 The WJG Press and Baishideng.
World J Gastroenterol.
May 7, 2009;
15(17): 2089-2096
Published online May 7, 2009. doi: 10.3748/wjg.15.2089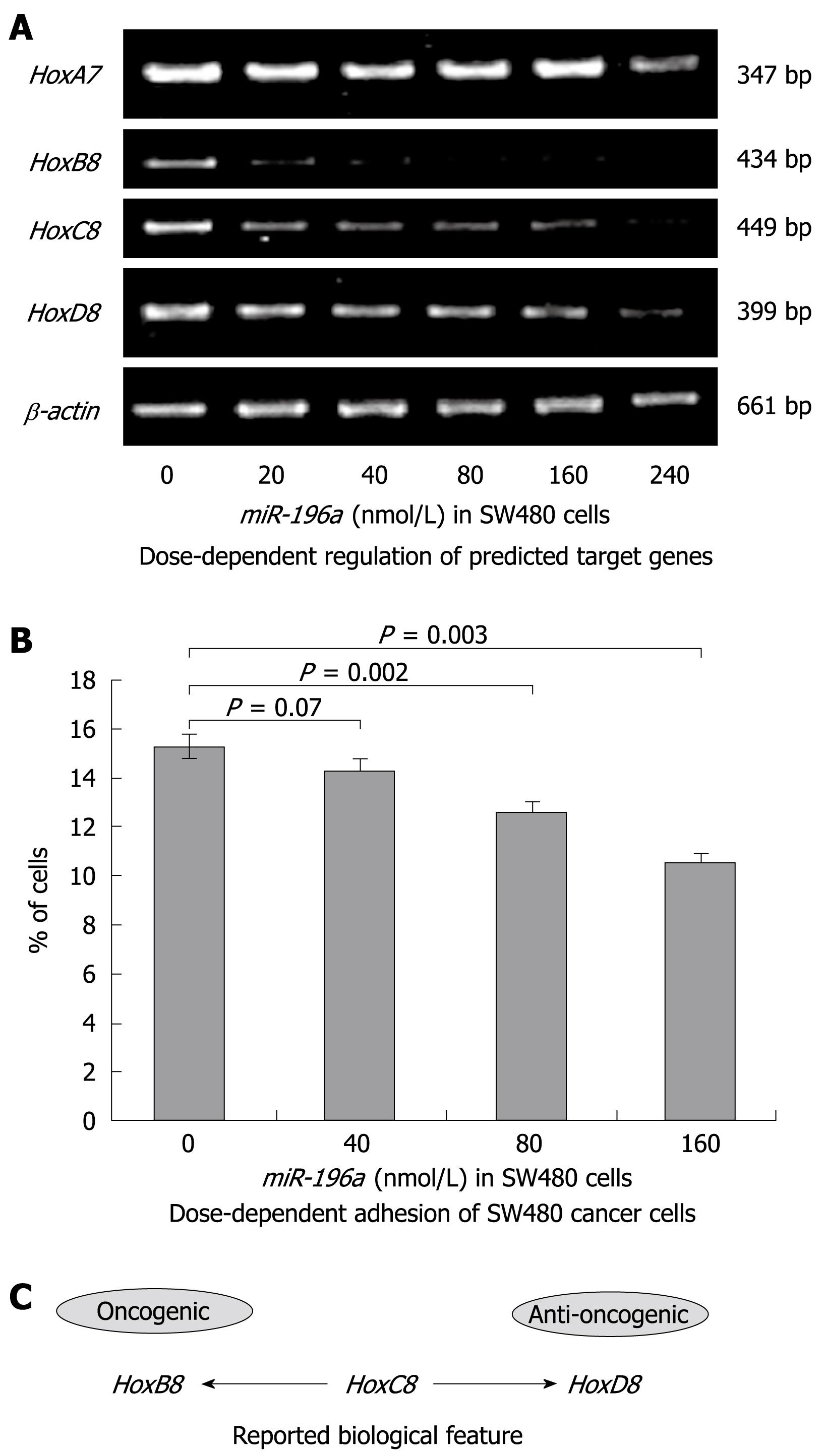 Figure 4 Dose-dependence of miR-196a promoted effects. A: miR-196a decreases HoxA7, HoxB8, HoxC8 and HoxD8 mRNA levels with a dose-dependent and gene-specific character; B: miR-196a inhibits cancer cell adhesion to plastic covers in a dose-dependent manner; C: Biological features of HoxB8, HoxC8 and HoxD8 as reported in literature. HoxB8 exerts an oncogenic effect, while HoxD8 might have tumor-suppressive relevance. For HoxC8 both, pro-oncogenic and anti-oncogenic features, have been reported.
---
Citation: Schimanski CC, Frerichs K, Rahman F, Berger M, Lang H, Galle PR, Moehler M, Gockel I. High miR-196a levels promote the oncogenic phenotype of colorectal cancer cells. World J Gastroenterol 2009; 15(17): 2089-2096
---