Copyright
©2009 The WJG Press and Baishideng.
World J Gastroenterol.
May 7, 2009;
15(17): 2089-2096
Published online May 7, 2009. doi: 10.3748/wjg.15.2089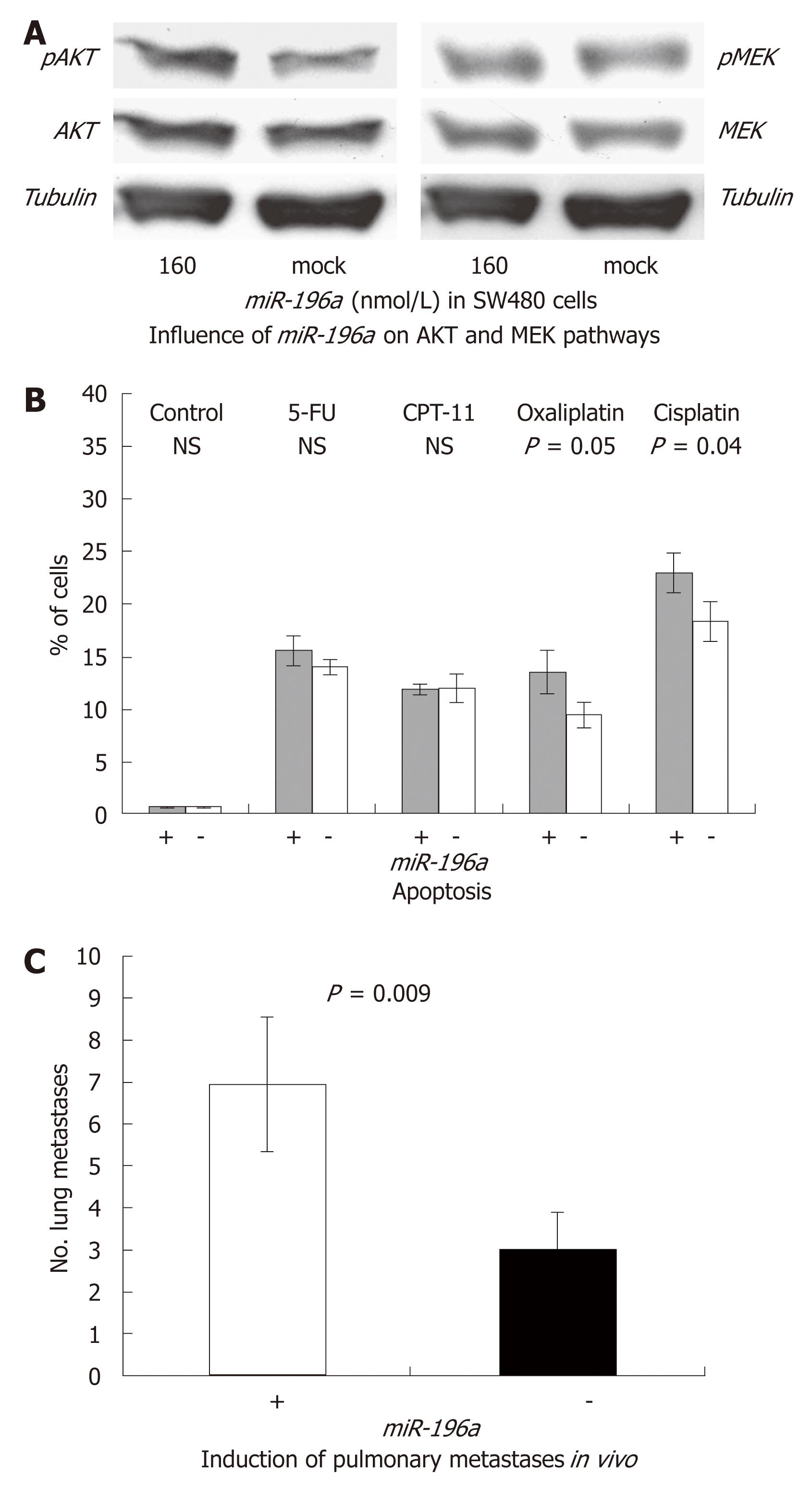 Figure 3 Impact of miR-196a on cellular signaling, in vitro chemosensitivity and in vivo induction of lung metastases. A: miR-196a transfection activates the AKT pathway but does not impact on the MEK pathway; B: miR-196a transfection significantly increases chemosensitivity towards oxaliplatin and cisplatin but not towards 5-FU or irinotecan; C: miR-196a significantly promoted growth of lung metastases in a xenograft biosystem after tail-vein injection and 7 wk of incubation.
---
Citation: Schimanski CC, Frerichs K, Rahman F, Berger M, Lang H, Galle PR, Moehler M, Gockel I. High miR-196a levels promote the oncogenic phenotype of colorectal cancer cells. World J Gastroenterol 2009; 15(17): 2089-2096
---