Copyright
©2009 The WJG Press and Baishideng.
World J Gastroenterol.
May 7, 2009;
15(17): 2089-2096
Published online May 7, 2009. doi: 10.3748/wjg.15.2089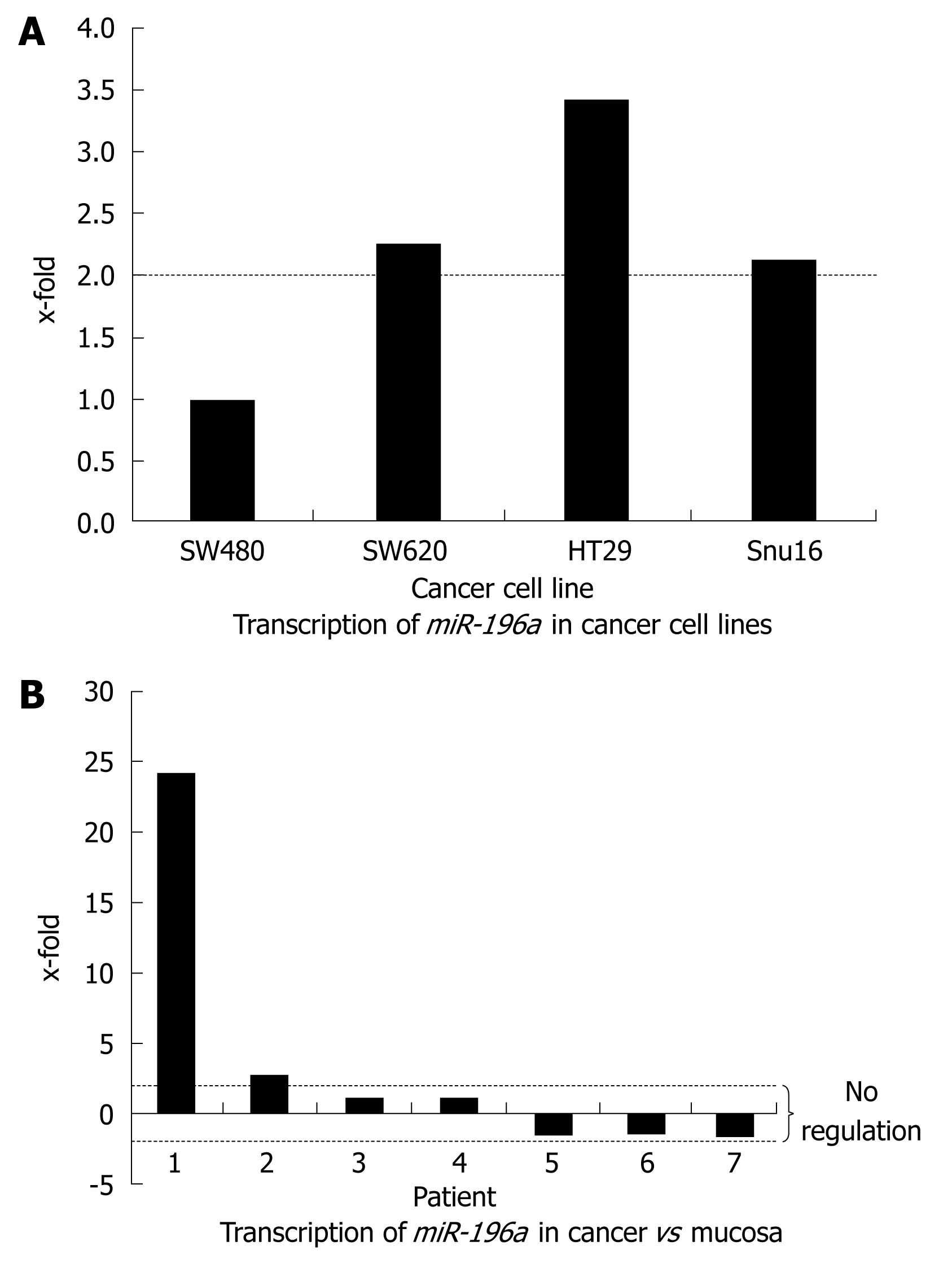 Figure 1 Transcription levels of miR-196a in cancer cell lines and human CRC. A: Cancer cell lines SW620, HT29 and Snu16 reveal increased miR-196a levels as compared to the primary colon cancer cell line SW480; B: miR-196a transcription is up-regulated in two of seven cancer samples in comparison to the matching mucosa sample. In contrast, no down-regulation in the respective tumor samples was observed.
---
Citation: Schimanski CC, Frerichs K, Rahman F, Berger M, Lang H, Galle PR, Moehler M, Gockel I. High miR-196a levels promote the oncogenic phenotype of colorectal cancer cells. World J Gastroenterol 2009; 15(17): 2089-2096
---