Copyright
©2008 The WJG Press and Baishideng.
World J Gastroenterol.
Jun 28, 2008;
14(24): 3872-3878
Published online Jun 28, 2008. doi: 10.3748/wjg.14.3872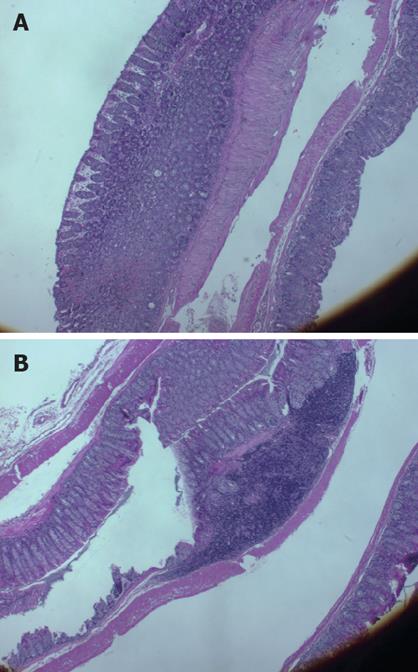 Figure 2 Histological evaluation of colonic tissues showed a marked reduction in the inflammatory response in Shiitake fed mice (A).
By contrast, severe colitis was observed in mice in group B, manifested by inflammatory infiltration of the mucosa, and patchy necrosis of the mucosa and submucosa, with purulent and fibrinoid material extending to the muscle layer (B).
---
Citation: Shuvy M, Hershcovici T, Lull-Noguera C, Wichers H, Danay O, Levanon D, Zolotarov L, Ilan Y. Intrahepatic CD8+ lymphocyte trapping during tolerance induction using mushroom derived formulations: A possible role for liver in tolerance induction. World J Gastroenterol 2008; 14(24): 3872-3878
---