Copyright
©2008 The WJG Press and Baishideng.
World J Gastroenterol.
Jun 7, 2008;
14(21): 3292-3300
Published online Jun 7, 2008. doi: 10.3748/wjg.14.3292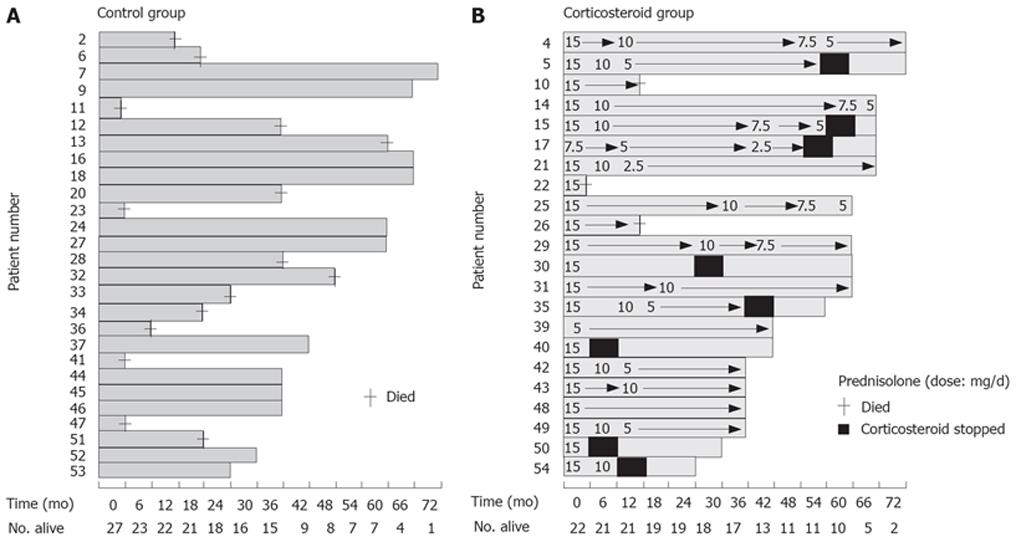 Figure 2 Combined Figures 1 and 2 from a publication[35] on long-term prospective controlled trial of corticosteroid treatment of patients with active chronic (autoimmune) hepatitis.
The graphs show duration of treatment and survival for (A), left, non-treated control group and (B), right, corticosteroid treated group, and length of time (months) that the individual patients in either group had been in the investigation at the time of assessment. Numbers indicate the sequence of entry to the trial; +, time of death. Survival was 19/22 for the treated group and 12/27 for the control group. Reproduced with permission of Oxford University Press, publishers of Quarterly Journal of Medicine.
---
Citation: Mackay IR. Historical reflections on autoimmune hepatitis. World J Gastroenterol 2008; 14(21): 3292-3300
---