Copyright
©2008 The WJG Press and Baishideng.
World J Gastroenterol.
Mar 21, 2008;
14(11): 1670-1681
Published online Mar 21, 2008. doi: 10.3748/wjg.14.1670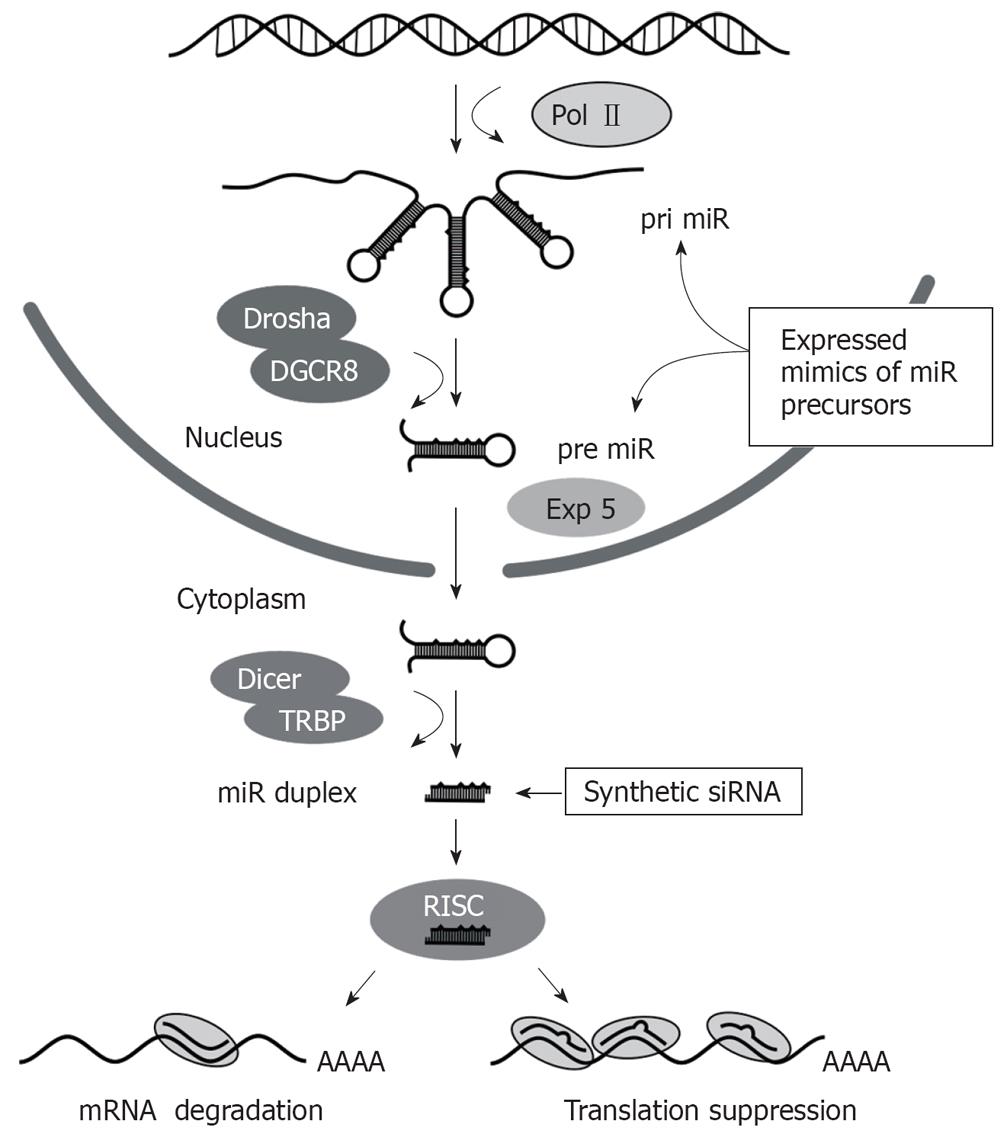 Figure 1 Schematic illustration of the RNAi pathway showing the essential steps, with nuclear or cytoplasmic location, involved in micro RNA processing.
Exogenous activators of the pathway, which may be synthetic siRNA or expressed mimics of miR precursors, are shown.
---
Citation: Arbuthnot P, Thompson LJ. Harnessing the RNA interference pathway to advance treatment and prevention of hepatocellular carcinoma. World J Gastroenterol 2008; 14(11): 1670-1681
---