Copyright
©2008 The WJG Press and Baishideng.
World J Gastroenterol.
Jan 7, 2008;
14(1): 1-14
Published online Jan 7, 2008. doi: 10.3748/wjg.14.1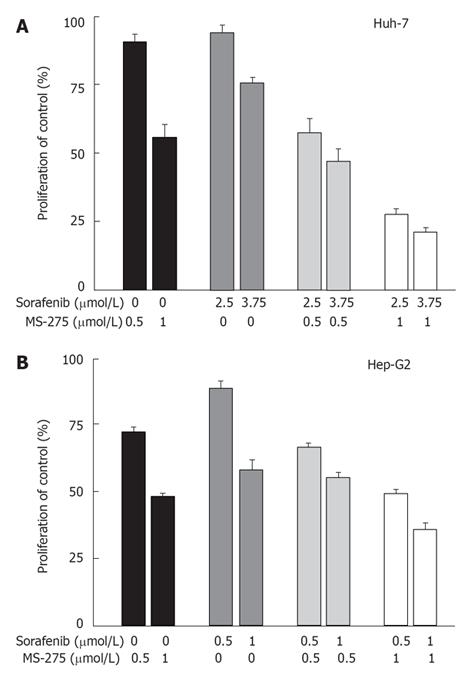 Figure 2 Antiproliferative effects of sorafenib-based combination treatment. A: Huh-7 and B: HEP-G2 cells were treated for 72 h with sub-IC50 concentrations of sorafenib and the histone deactylase inhibitor MS-275. Combination of both agents resulted in synergistic growth inhibition of Huh-7 cells, while rather additive growth inhibitory effects were observed in HepP-G2 cells (mean ± SEM).
---
Citation: Höpfner M, Schuppan D, Scherübl H. Growth factor receptors and related signalling pathways as targets for novel treatment strategies of hepatocellular cancer. World J Gastroenterol 2008; 14(1): 1-14
---