Copyright
©2007 Baishideng Publishing Group Inc.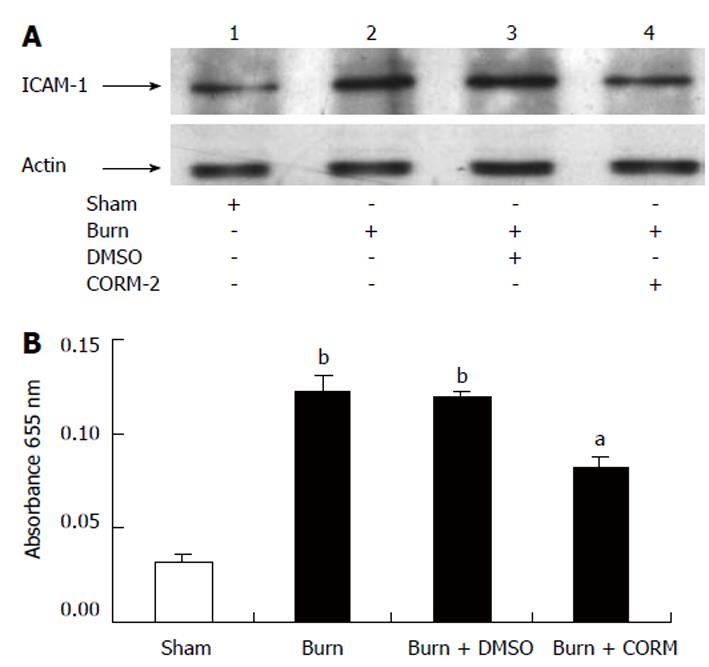 Figure 3 Effects of CORM-2 on protein expression of ICAM-1 in the ileum tissue of thermally injured mice.
Mice were challenged with thermal injury and treated with CORM-2 as described in Figure 1. Protein expression of ICAM-1 was analyzed by Western blotting (A) and ELISA (B) 24 h after thermal injury. A representative experiment is shown in A. bP < 0.01 vs sham-treated; aP < 0.05 vs burned mice.
---
Citation: Sun BW, Jin Q, Sun Y, Sun ZW, Chen X, Chen ZY, Cepinskas G. Carbon liberated from CO-releasing molecules attenuates leukocyte infiltration in the small intestine of thermally injured mice. World J Gastroenterol 2007; 13(46): 6183-6190
---