Copyright
©2006 Baishideng Publishing Group Co.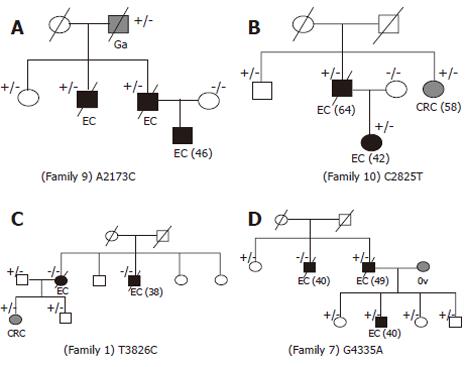 Figure 4 Pedigree of families with hMLH3 variants.
Symbols and abbreviations used are denoted as black symbols for esophageal cancer, gray symbols for other cancers; EC: Esophageal cancer; CRC: Colorectal cancer; Ga: Gastric cancer; Ov: Ovarian cancer; Numbers next to the diagnosis denote age at onset; genotypes are on the top right of family member symbols; +: Variant carrier; -: Nonvariant carrier.
---
Citation: Liu HX, Li Y, Jiang XD, Yin HN, Zhang L, Wang Y, Yang J. Mutation screening of mismatch repair gene Mlh3 in familial esophageal cancer. World J Gastroenterol 2006; 12(33): 5281-5286
---