Copyright
©2006 Baishideng Publishing Group Co.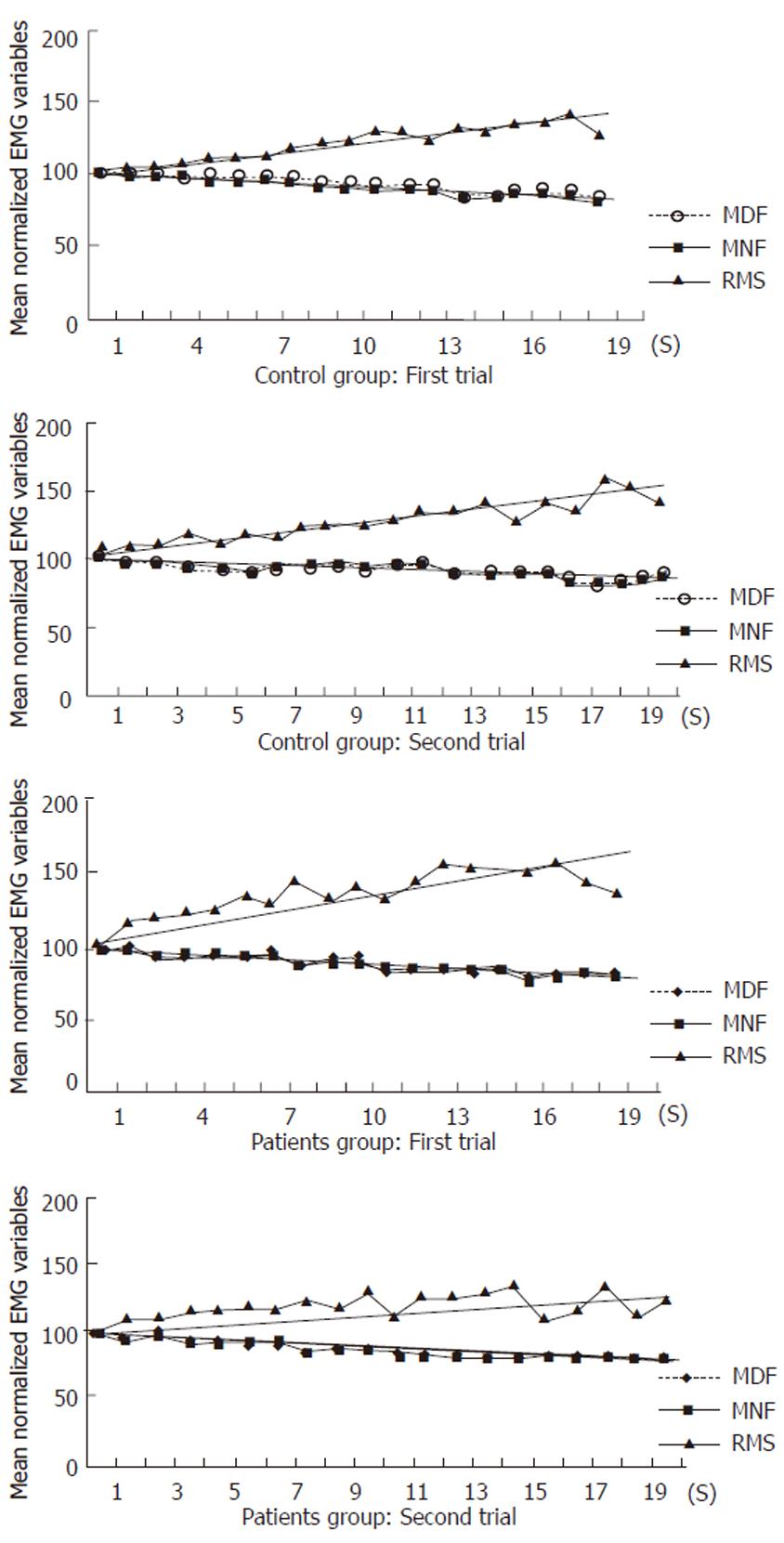 Figure 2 Mean normalized values of EMG variables during voluntary isometric contractions at 80% MVC from patients and controls.
The time course of MNF, MDF, RMS and force were combined to produce a "fatigue plot". Plots were obtained by normalizing each variable with respect to the initial value of its own regression line.
---
Citation: Biagini MR, Tozzi A, Grippo A, Galli A, Milani S, Amantini A. Muscle fatigue in women with primary biliary cirrhosis: Spectral analysis of surface electromyography. World J Gastroenterol 2006; 12(32): 5186-5190
---