Copyright
©2006 Baishideng Publishing Group Co.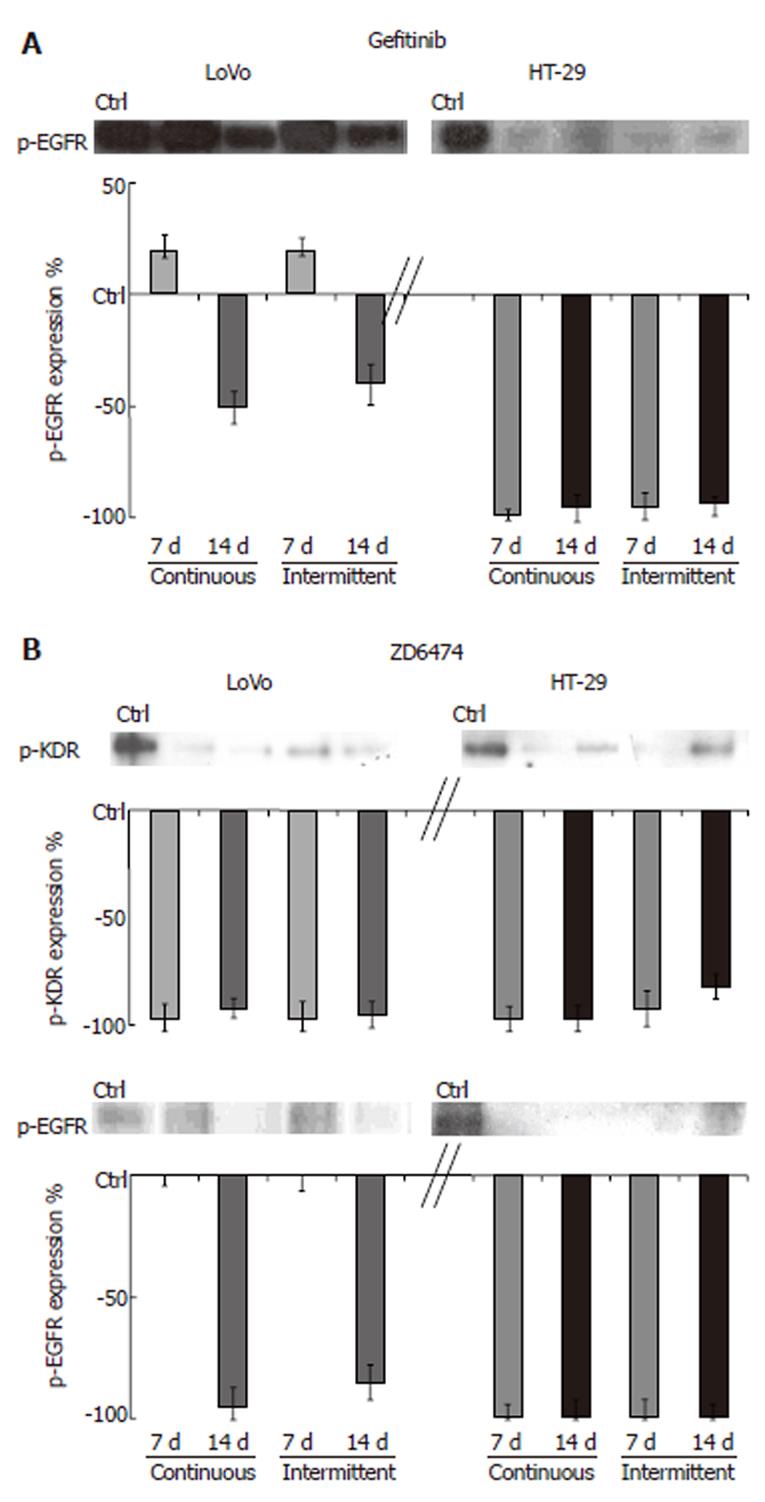 Figure 2 p-EGFR and p-KDR modulation after prolonged exposure to gefitinib or ZD6474.
Cells were incubated with gefitinib or ZD6474 for 7 and 14 d with continuous and intermittent exposure. Drug-dependent modulation of p-EGFR (180 kDa) and p-KDR (195 kDa) was determined by immunoprecipitation followed by Western blotting. All data are shown relative to the baseline level (control = 0), which was similar after 7 and 14 d.
---
Citation: Azzariti A, Porcelli L, Xu JM, Simone GM, Paradiso A. Prolonged exposure of colon cancer cells to the epidermal growth factor receptor inhibitor gefitinib (Iressa™) and to the antiangiogenic agent ZD6474: Cytotoxic and biomolecular effects. World J Gastroenterol 2006; 12(32): 5140-5147
---