Copyright
©2006 Baishideng Publishing Group Co.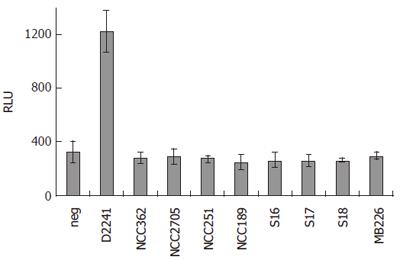 Figure 1 Quantification of NF-κB-driven SEAP activity in the supernatants of HT-29 clone 34 cells challenged with different bacterial strains at moi = 100 for 16 h.
Results are shown as RLU and are mean ± standard deviation (SD) of triplicate measurements of one representative of three independent experiments. neg: negative control, no bacteria.
---
Citation: Riedel CU, Foata F, Philippe D, Adolfsson O, Eikmanns BJ, Blum S. Anti-inflammatory effects of bifidobacteria by inhibition of LPS-induced NF-κB activation. World J Gastroenterol 2006; 12(23): 3729-3735
---