World J Gastroenterol.
Jan 21, 2021;
27(3): 233-239
Published online Jan 21, 2021. doi: 10.3748/wjg.v27.i3.233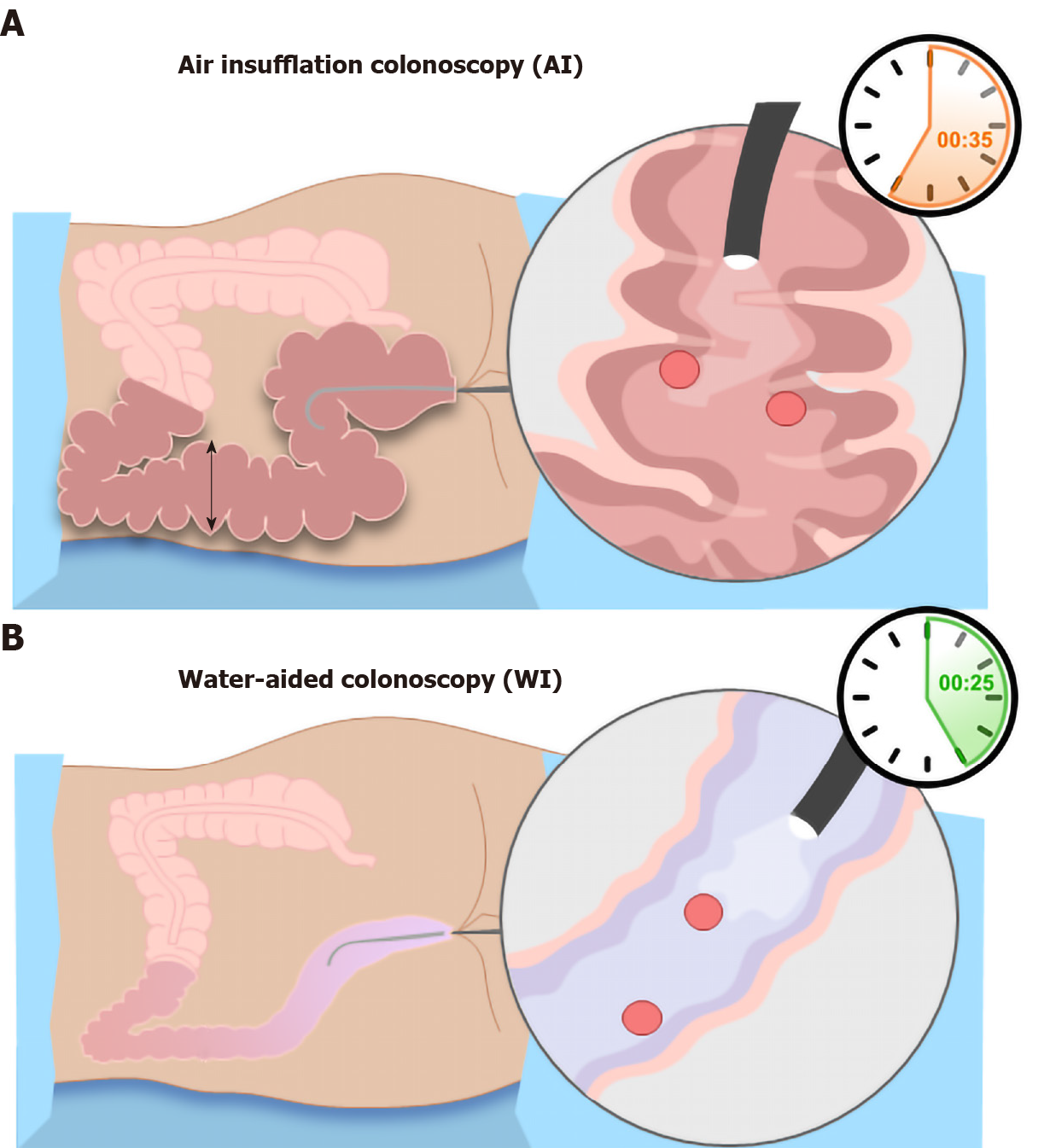 Figure 1 Image of colonic distension and bowel looping in air insufflation colonoscopy vs water-aided colonoscopy.
A: Air insufflation colonoscopy causes significant distention of the colon in both length and width. The air promotes looping of the bowl at the flexure points leading to difficult navigation of the colonoscope; B: Water insufflation utilizes gravity to pull the colon down while providing minimal distention and looping. AI: Air insufflation; WI: Water insufflation.
---
Citation: Hayman CV, Vyas D. Screening colonoscopy: The present and the future. World J Gastroenterol 2021; 27(3): 233-239
---