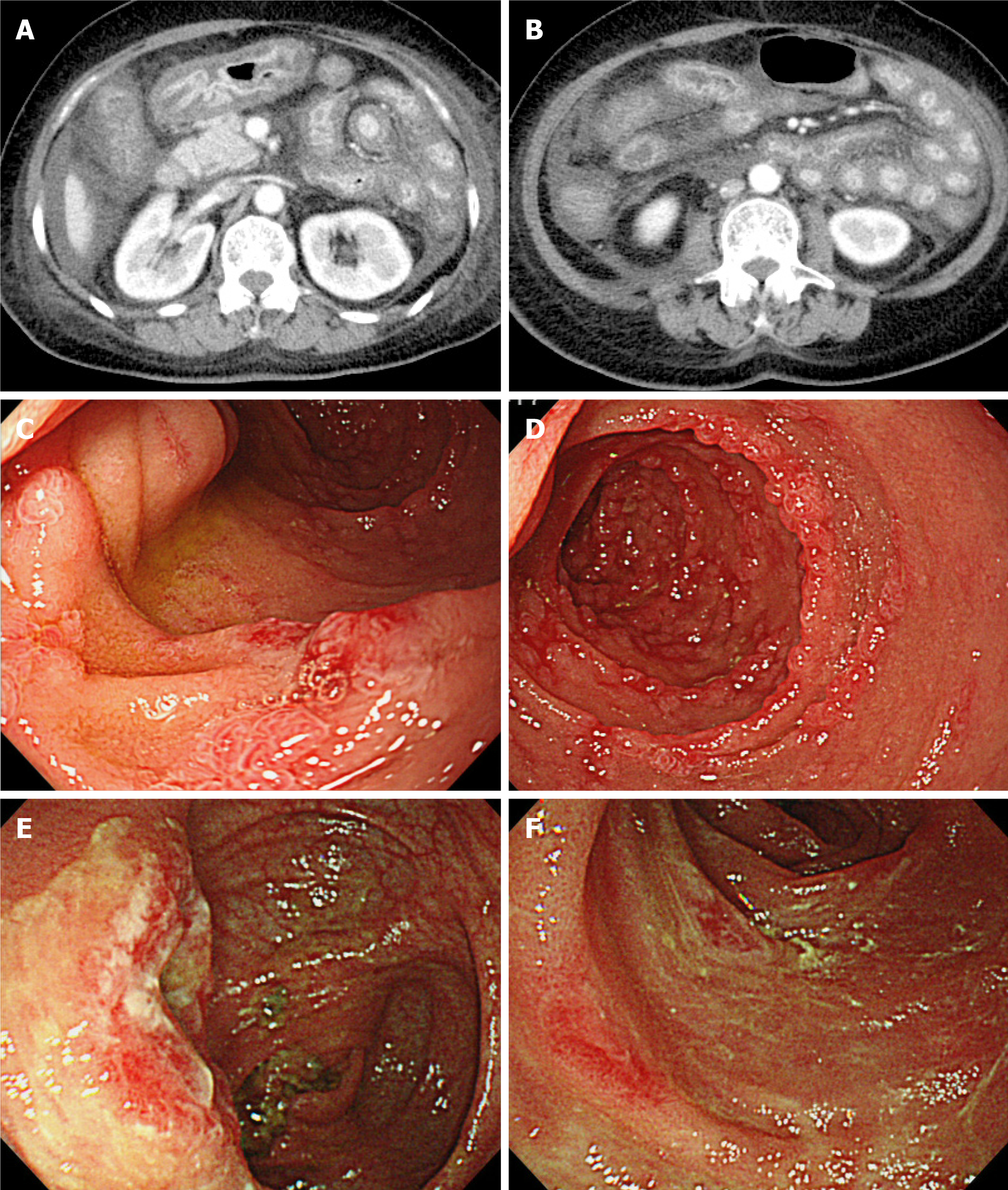 Figure 1 Clinical images on admission.
A and B: Computed tomography scans of the abdomen showing diffuse wall thickening of the stomach, small intestine, and colon; C and D: Upper gastrointestinal endoscopy images showing diffuse erosion throughout the descending duodenum; E and F: Colonoscopy images showing generalized edema and depression with erythema mainly at the end of the ileum.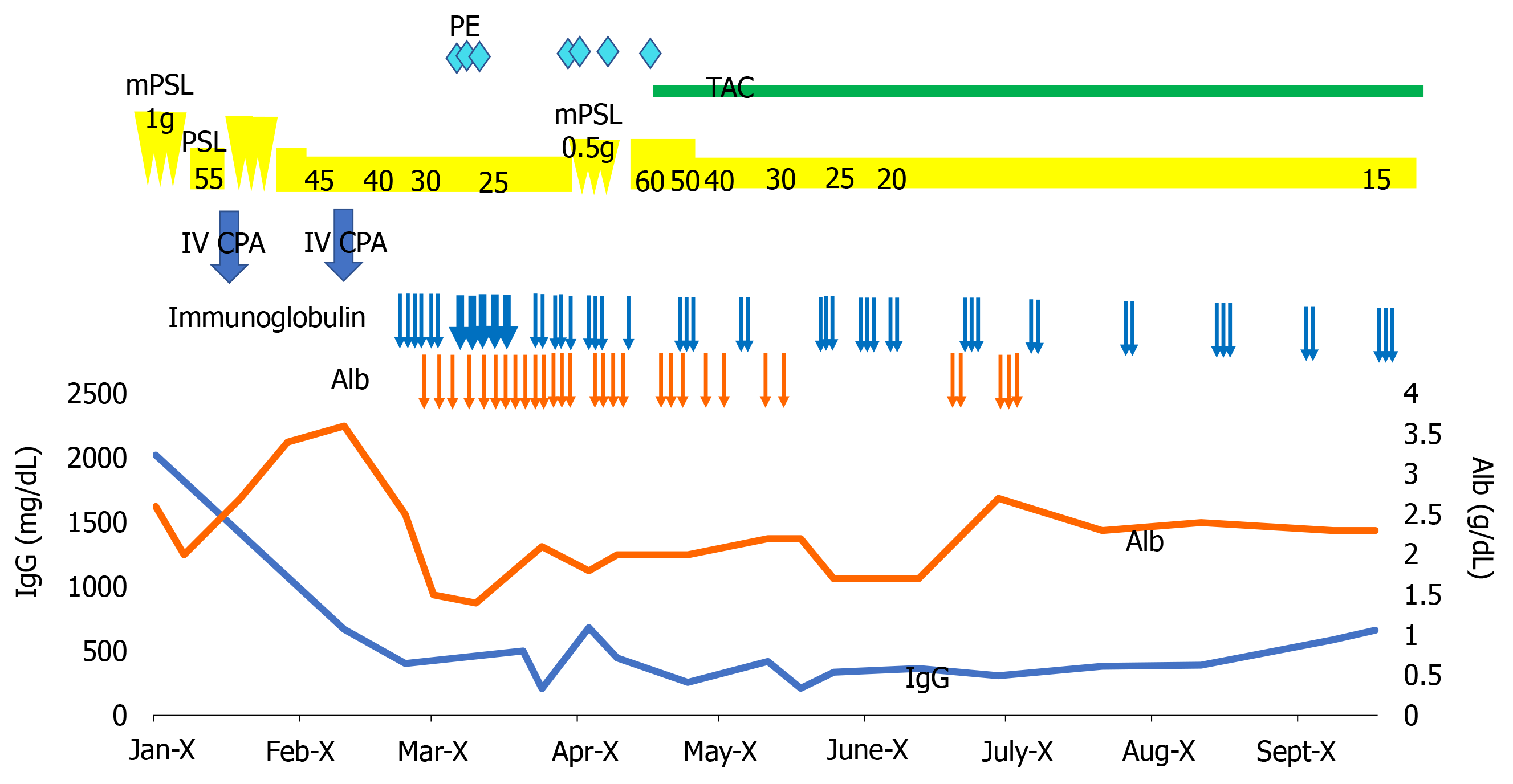 Figure 2 Clinical course.
Alb: Albumin; IV CPA: Intravenous cyclophosphamide; mPSL: Methylprednisolone; PE: Plasma exchange; PSL: Prednisolone; TAC: Tacrolimus.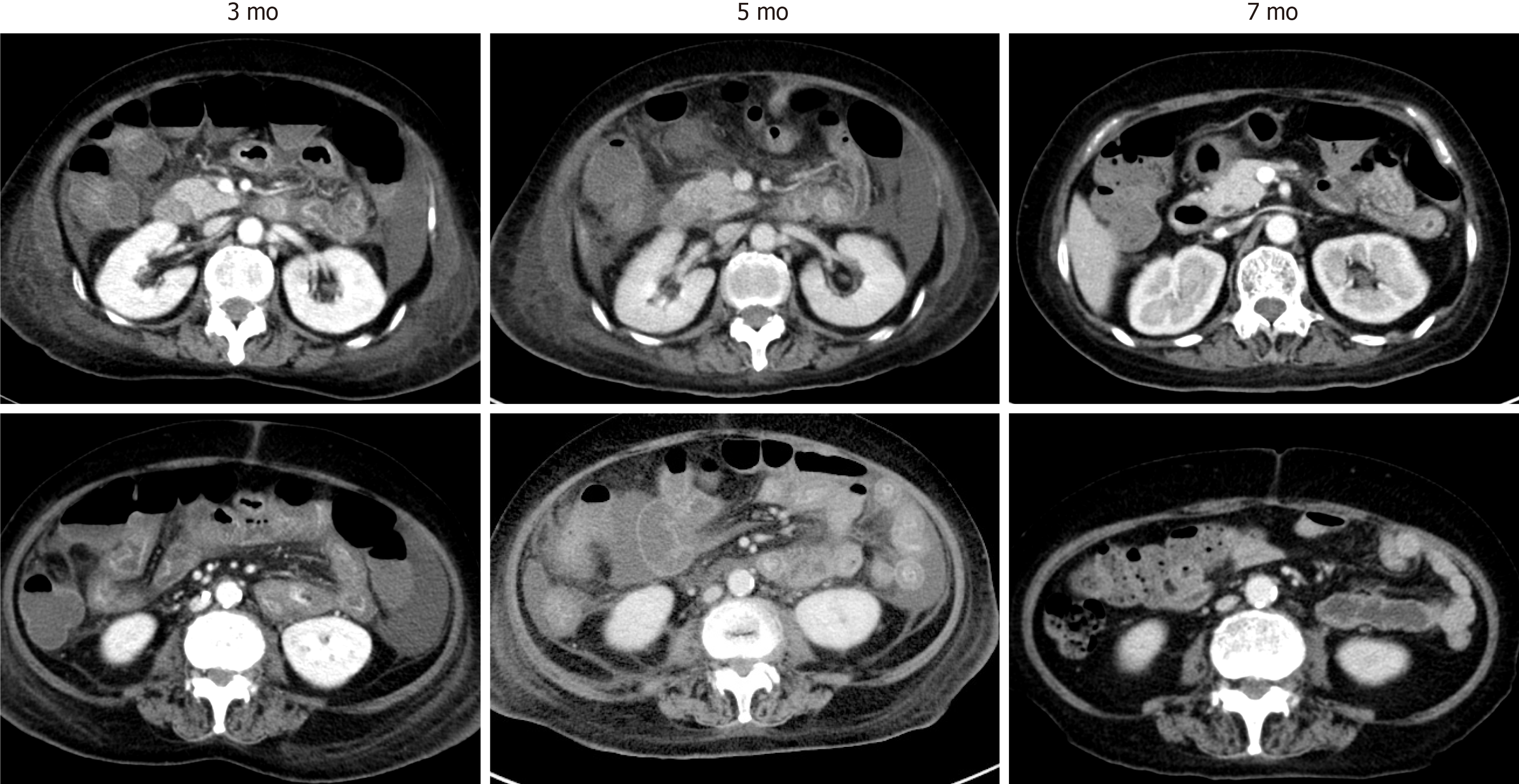 Figure 3 Improvement of computed tomography findings.
The computed tomography images were taken at different time points after the second hospitalization, as indicated.
---
Citation: Sato H, Shirai T, Fujii H, Ishii T, Harigae H. Cyclophosphamide-associated enteritis presenting with severe protein-losing enteropathy in granulomatosis with polyangiitis: A case report. World J Gastroenterol 2021; 27(20): 2657-2663
---