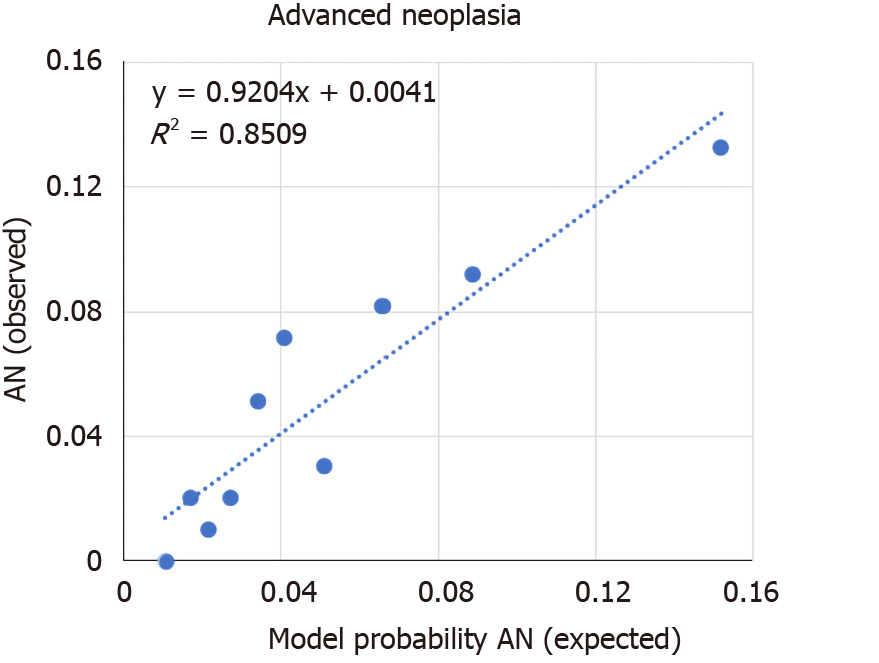 Figure 2 Model calibration plot. Each data point represents the comparison of observed (y) to expected (x) rates of advanced neoplasia in ten decile size groups (n = 98 each). The dashed line represents the linear trend with the corresponding line equation. (linear trend of y = 0.9204x + 0.0041 ; R2 = 0.8509). AN: Advanced neoplasia.

Figure 3 Nomograms showing the predictive model.
These nomograms are a function of age and show the risk of advanced neoplasia for (BMI < 25), overweight (BMI 25-29.9) and obese (BMI > 30).
---
Citation: Sharara AI, El Mokahal A, Harb AH, Khalaf N, Sarkis FS, M El-Halabi M, Mansour NM, Malli A, Habib R. Risk prediction rule for advanced neoplasia on screening colonoscopy for average-risk individuals. World J Gastroenterol 2020; 26(37): 5705-5717
---