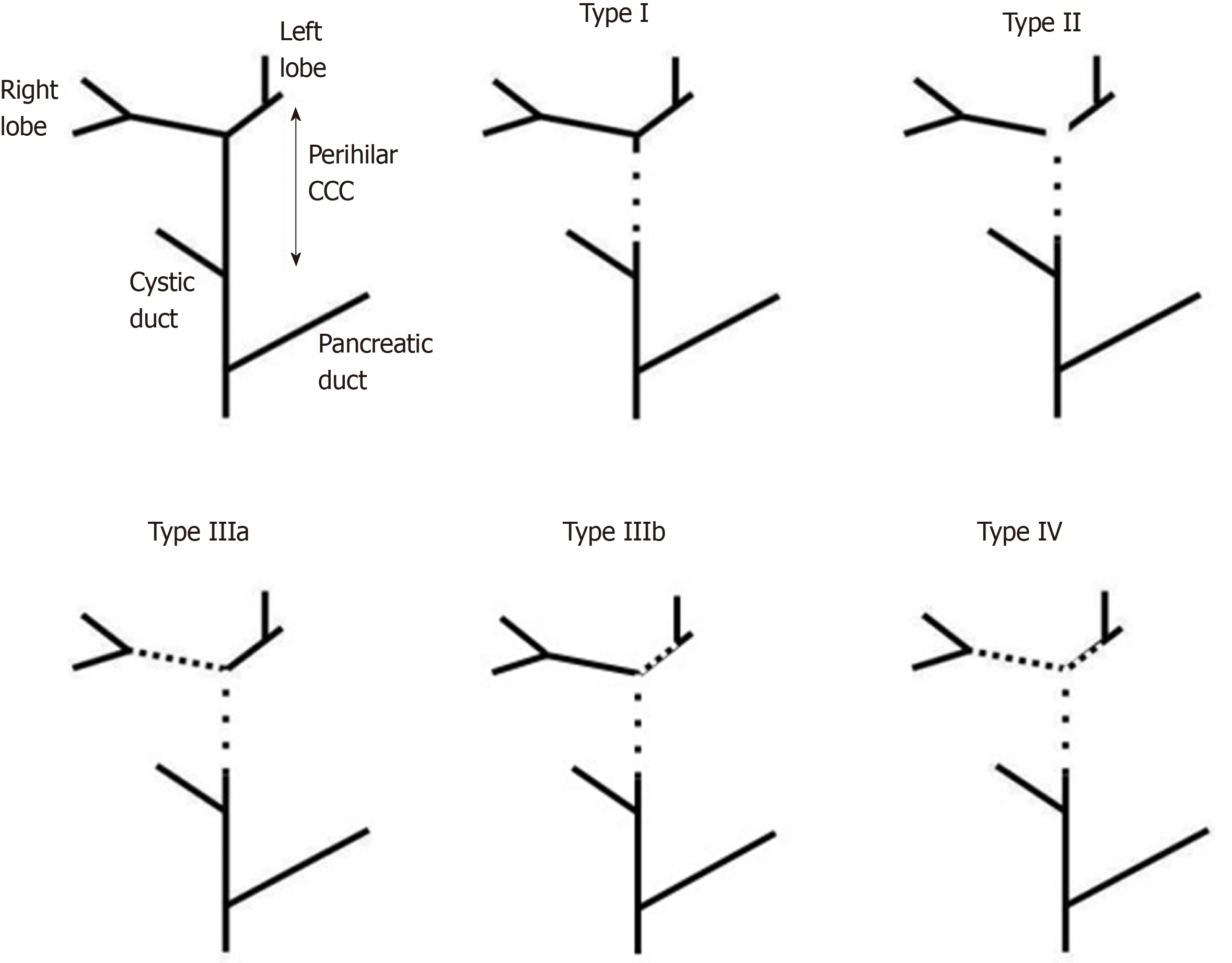 Figure 1 Schematic representation of extrahepatic and intrahepatic bile ducts (until second order) showing Bismuth-Corlette classification.
CCC: Cholangiocarncioma.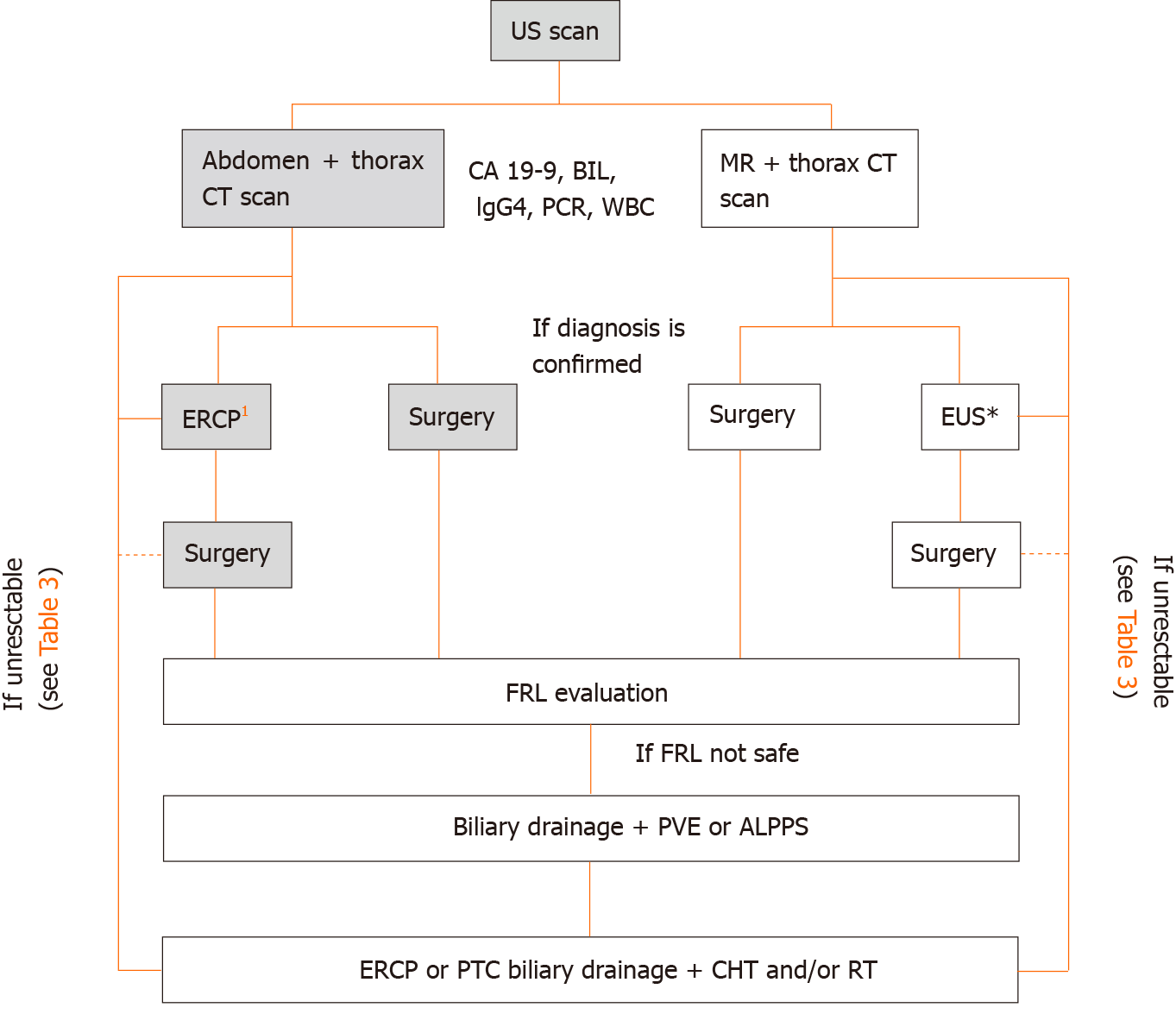 Figure 2 Diagnostic and therapeutic work-flow for perihilar cholangiocarncioma. 1If cytological confirmation is needed (negative carbohydrate antigen 19-9, positive immunoglobulin G4, and confounding diagnosis at imaging); interrupted line, consider neo-adjuvant therapies. US: Ultrasound; CT: Computed tomography; MR: Magnetic resonance; CA 19-9: Carbohydrate antigen 19-9; BIL: Bilirubin; IgG4: Immunoglobulin G4; ERCP: Endoscopic-retrograde-pancreatoduodenoscopy; EUS: Endoscopic ultrasound; FRL: Future remnant liver; PVE: Portal vein embolization; ALPPS: Associated liver partition to portal vein ligation for staged hepatectomy; PTC: Percutaneous transhepatic colangiography; CHT: Chemotherapy; RT: Radiotherapy.
---
Citation: Dondossola D, Ghidini M, Grossi F, Rossi G, Foschi D. Practical review for diagnosis and clinical management of perihilar cholangiocarcinoma. World J Gastroenterol 2020; 26(25): 3542-3561
---