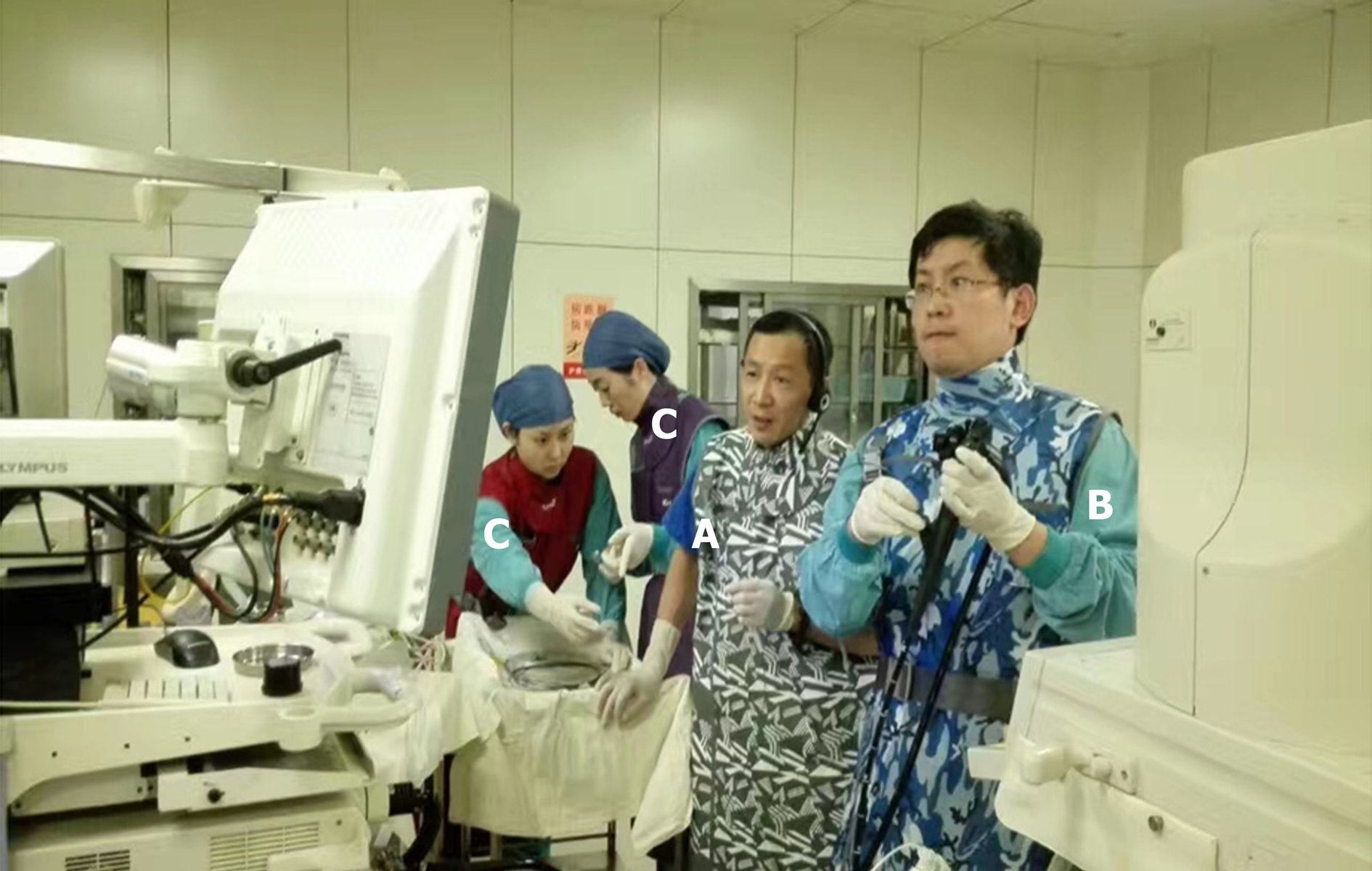 Figure 1 The entire operation team, including the general surgeon (A), endoscopist (B), and nurse assistants (C).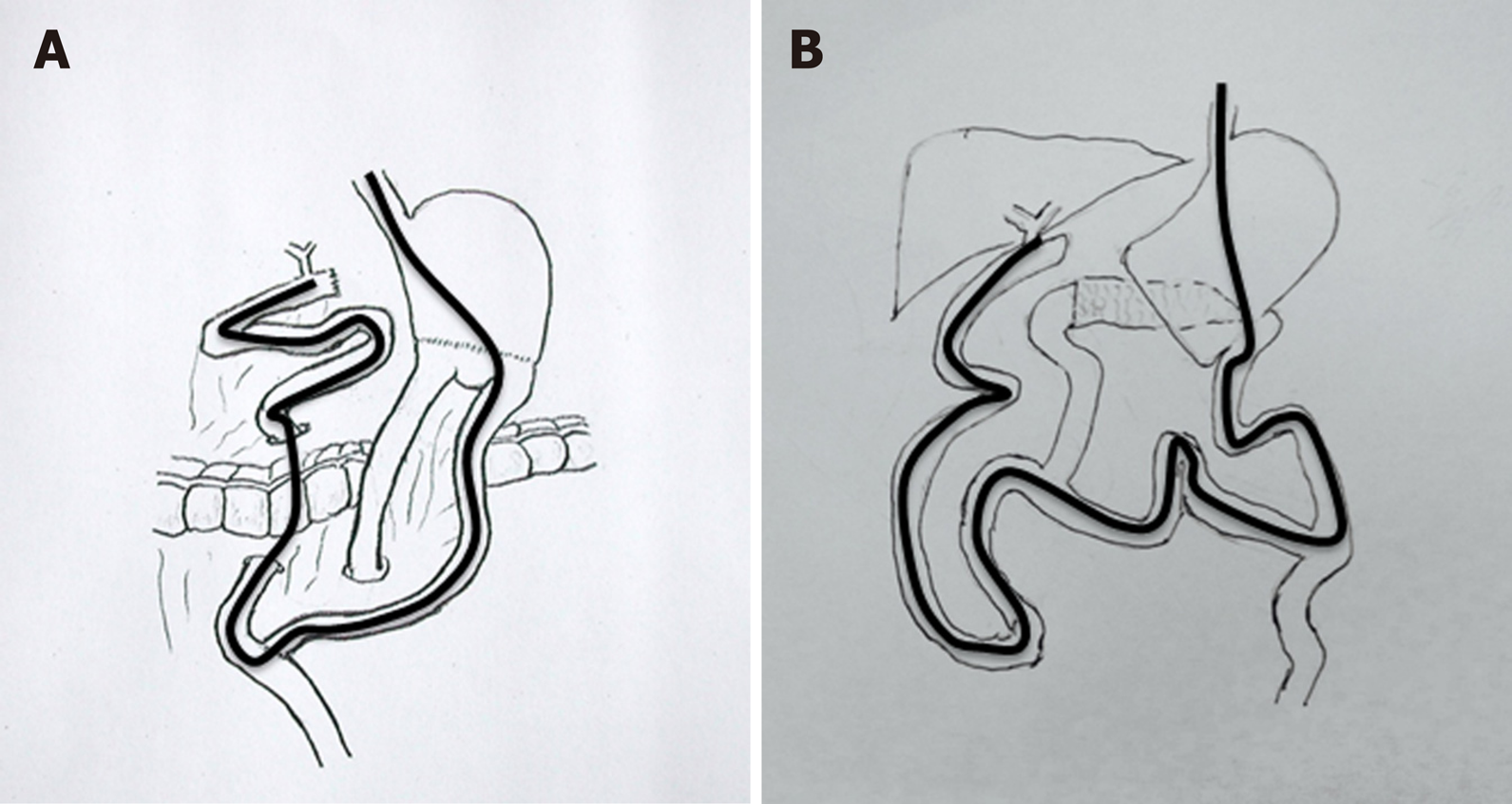 Figure 2 Schema of the operation procedure.
A: Billroth II gastroenterostomy and pancreatico-duodenectomy; B: Bilioenteric Roux-en-Y anastomosis and pancreatico-duodenectomy.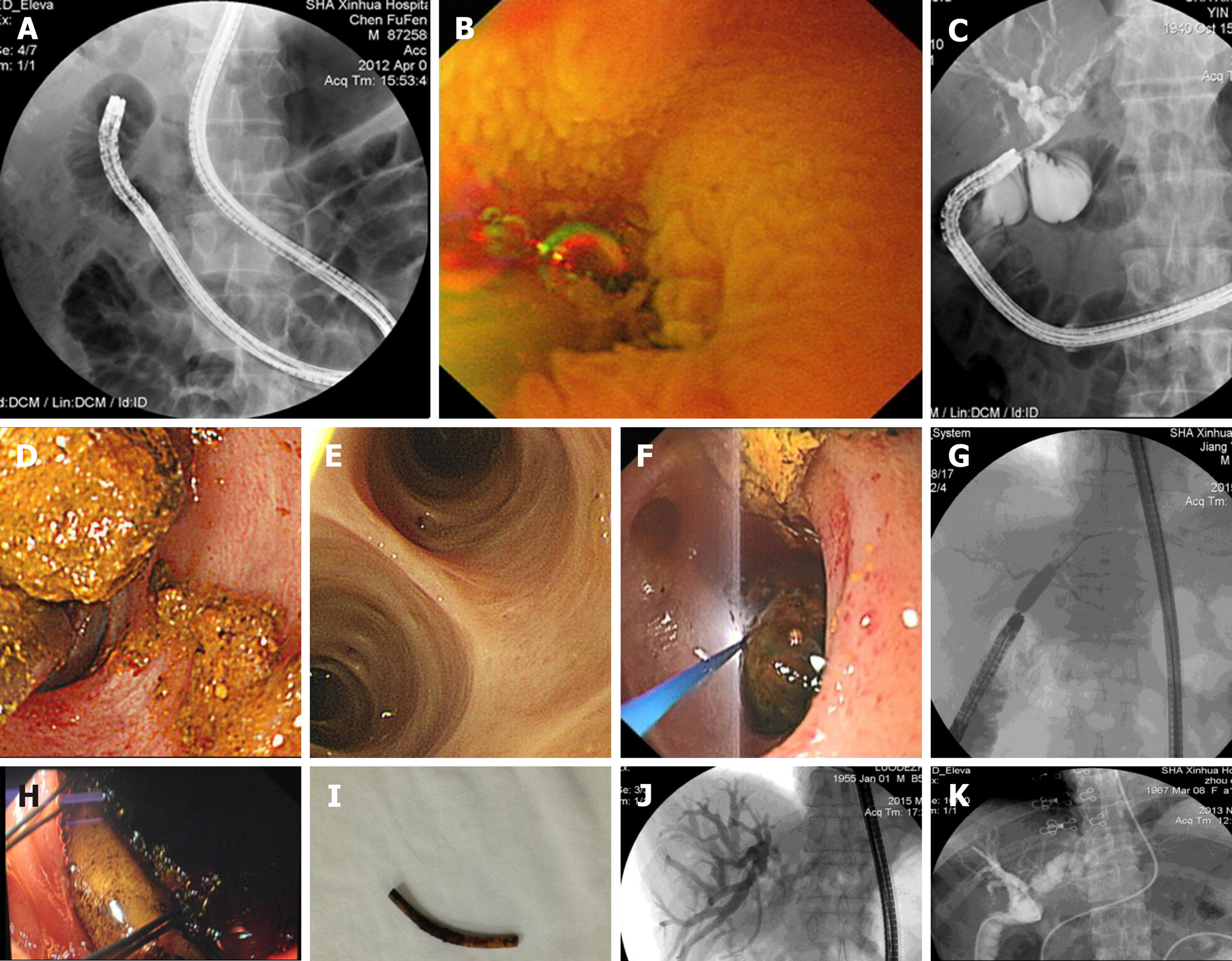 Figure 3 The operation procedure. A: The endoscopist collaborated with the nurse to inflate the scope and overtube as well as deflate and move the equipment, which were repeated to slowly advance the scope forward; B: Locating the bilioenteric Roux-en-Y anastomosis (Endoscopic view); C: Completion of the biliary duct cannulation and cholangiogram, revealing intrahepatic bile duct stones; D: Intrahepatic bile duct stones were extracted successfully; E: Operations such as stone extraction under direct visualization can be more accurate. Before completing the procedure, visualizing and confirming that the stones are all extracted and that there are no residual stones are possible; F: Large stones can also be extracted after holmium laser lithotripsy under SBE direct visualization; G: Bilioenteric Roux-en-Y anastomotic stricture was treated by balloon dilatation; H: Foreign body at the anastomotic site (endoscopic view); I: The foreign body was extracted successfully; J: Bilioenteric Roux-en-Y anastomosis malignant stenosis was treated by balloon dilatation and stenting; K: Successful endoscopic nasobiliary drainage via a single balloon enteroscope.
---
Citation: Wu WG, Qin LC, Song XL, Zhao MN, Zhang WJ, Gu J, Weng H, Liu YB, Zhang Y, Qu CY, Xu LM, Wang XF. Application of single balloon enteroscopy-assisted therapeutic endoscopic retrograde cholangiopancreatography in patients after bilioenteric Roux-en-Y anastomosis: Experience of multi-disciplinary collaboration. World J Gastroenterol 2019; 25(36): 5505-5514
---