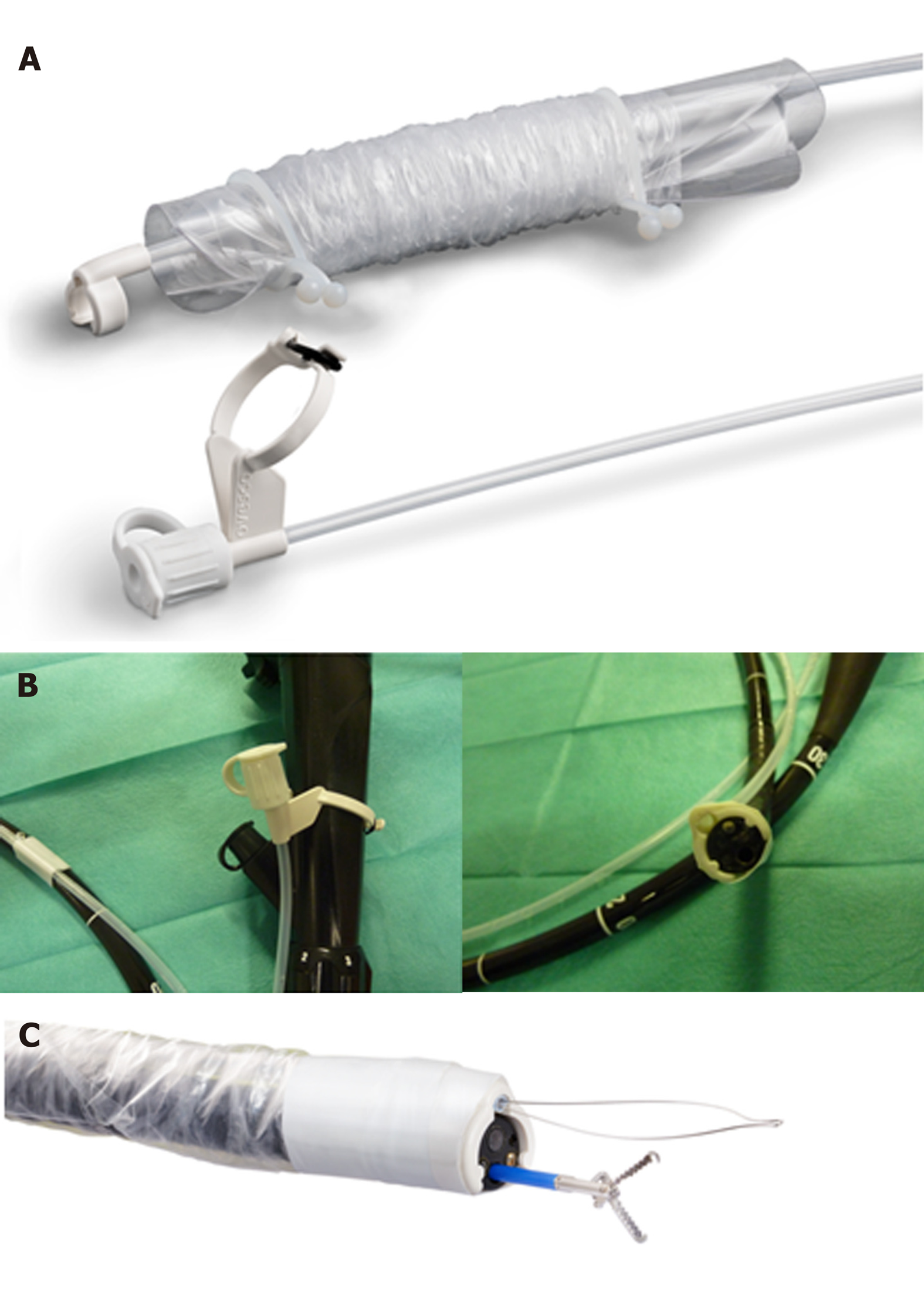 Figure 1 Illustration of AWC®. Distal and proximal site uninstalled (A) and installed (B). C: Fully installed AWC® with advanced grasp and snare device.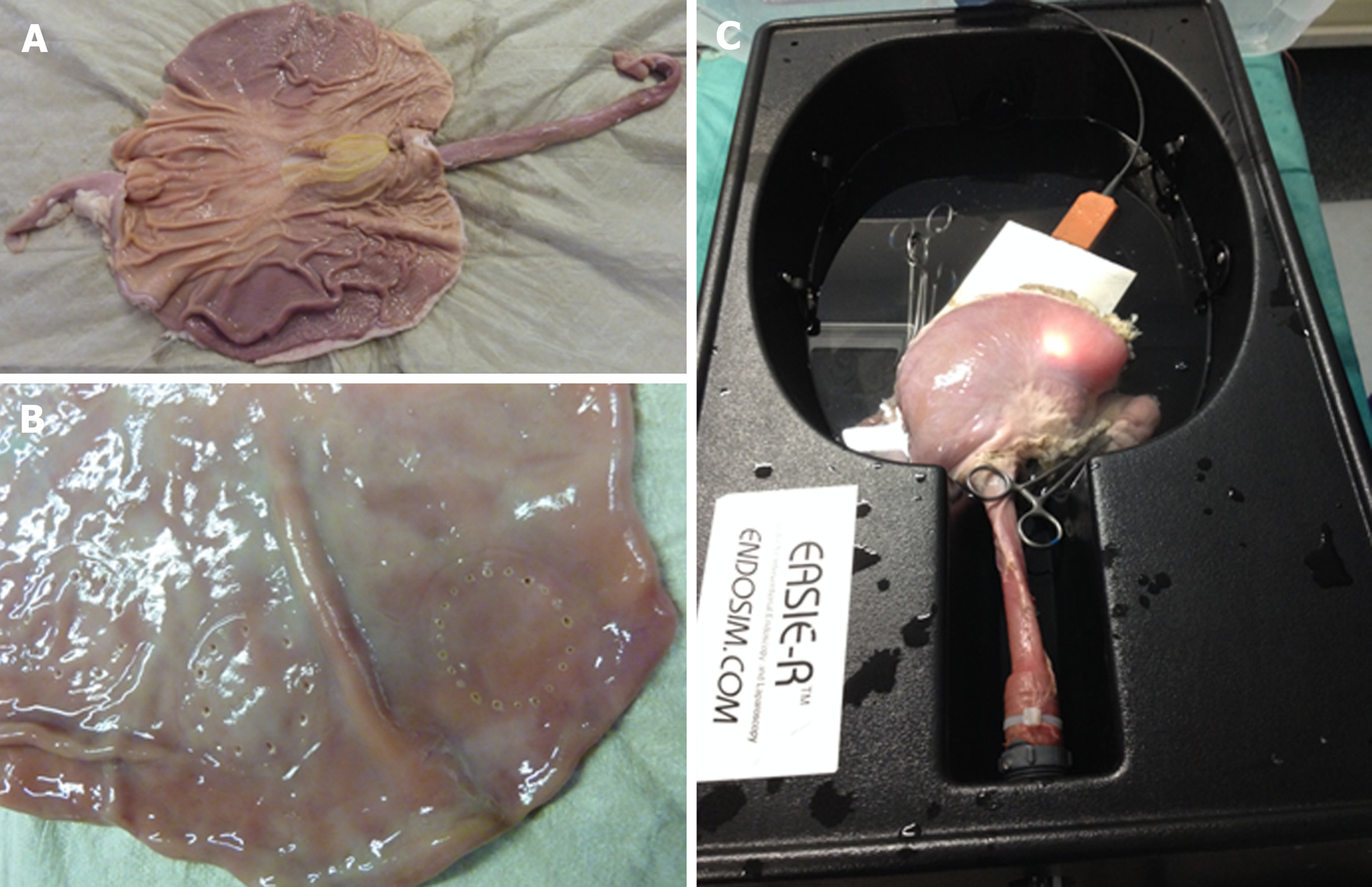 Figure 2 Ex vivo model.
A: Opened pig stomach; B: Circular coagulation; C: Stomach connected to EASIE-R1 simulator.

Figure 3 Illustration of endoscopic mucosal resection.
A: Submucosal injection; B: Positioning of anchor device and snare; C: Lesion is pulled with anchor device and snare is closed; and D: Lesion is pushed back ("Push Back maneuver") and snare fully closed. Lesion is ready for resection.
---
Citation: Meier B, Wannhoff A, Klinger C, Caca K. Novel technique for endoscopic en bloc resection (EMR+) - Evaluation in a porcine model. World J Gastroenterol 2019; 25(28): 3764-3774
---