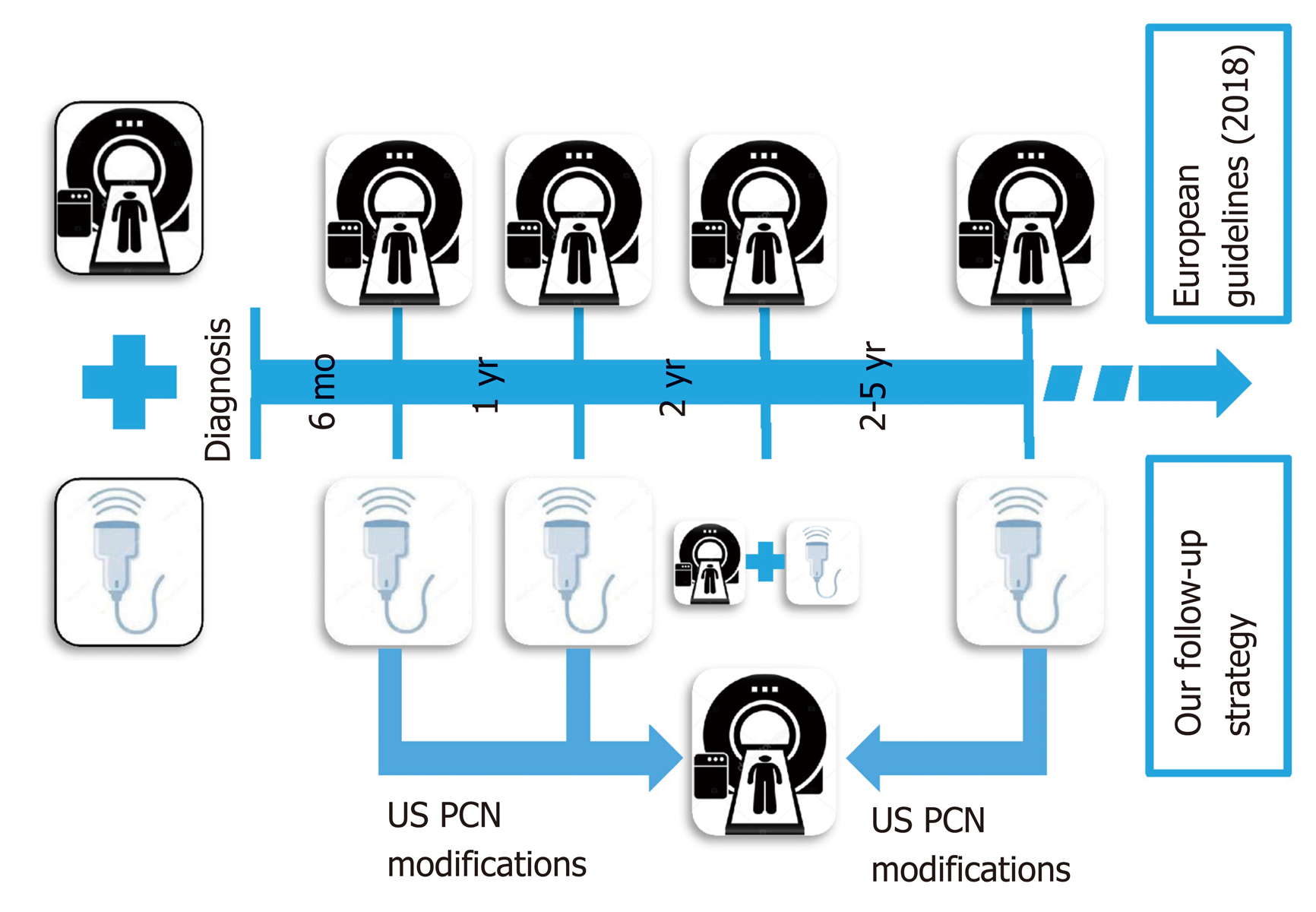 Figure 1 The two follow-up strategies comprising the standard magnetic resonance imaging vs non-conventional abdominal US surveillance.
US: Ultrasound; PCN: Pancreatic cyst neoplasms.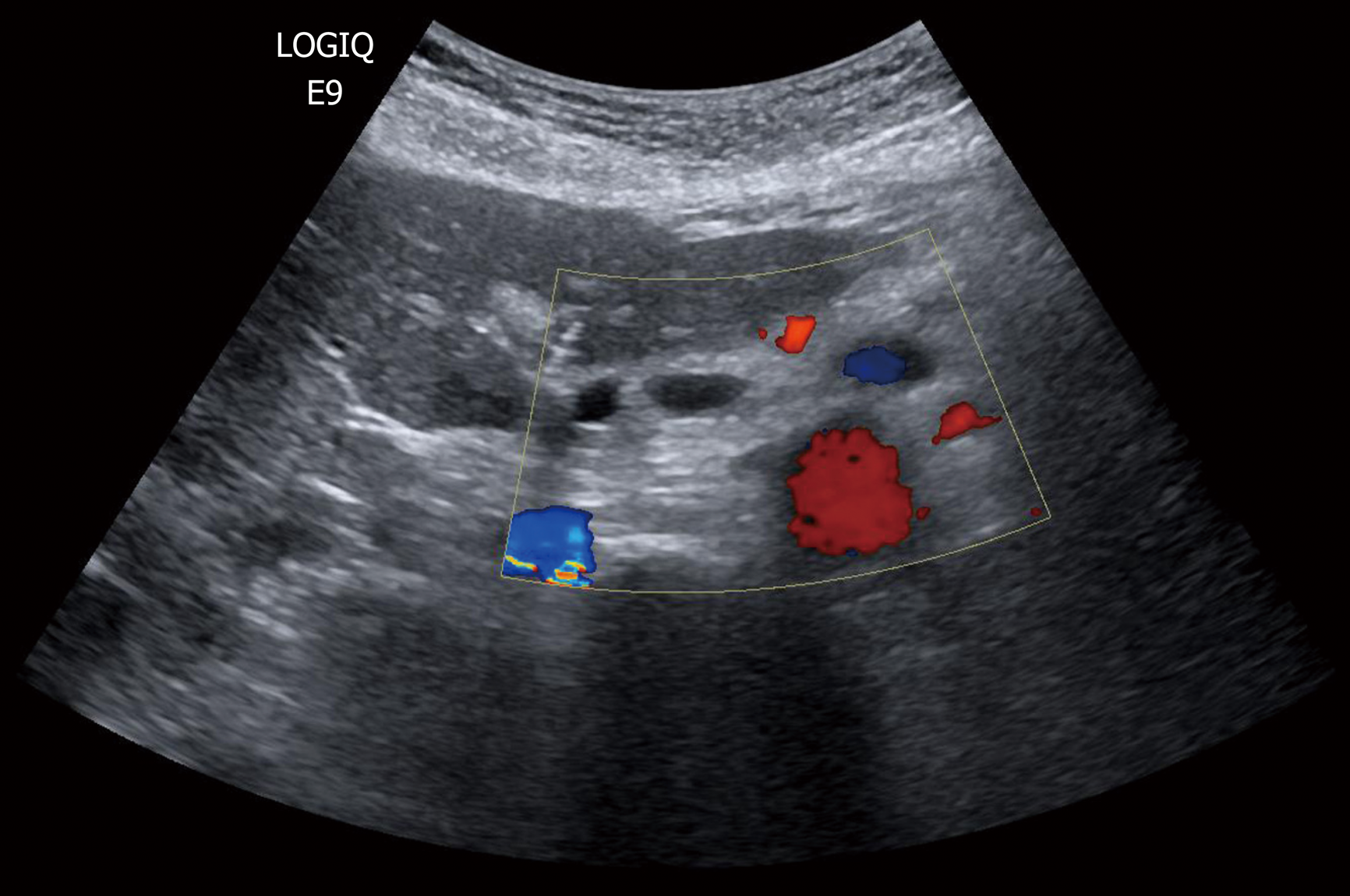 Figure 2 Development of new pancreatic cyst neoplasms as new anechoic areas into the pancreatic parenchyma detected by conventional ultrasound.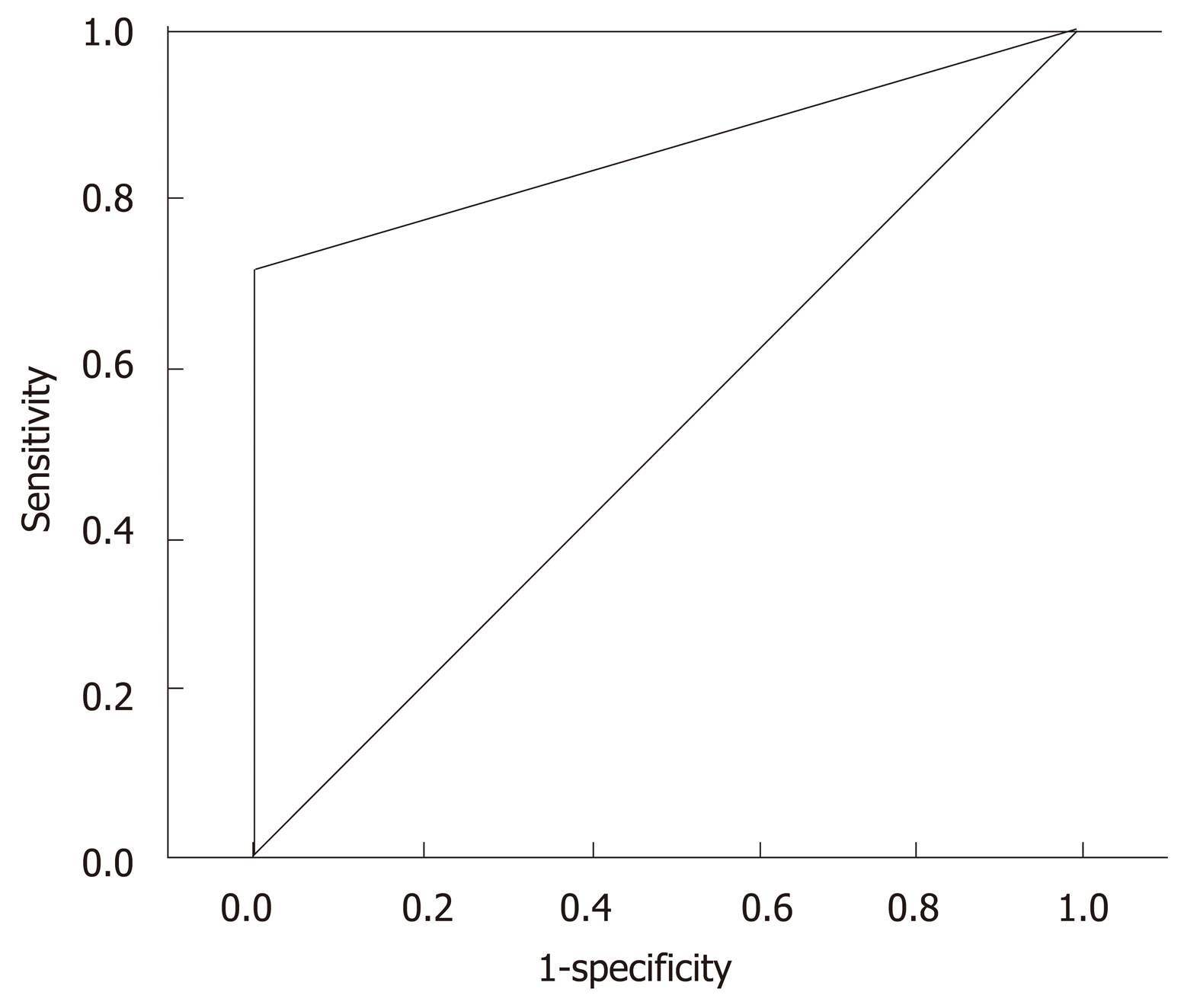 Figure 3 Receiver operating characteristic analysis showing the accuracy of ultrasound in the follow-up respect to gold standard magnetic resonance imaging performed 2 year after diagnosis vs those performed "on demand" during the follow-up.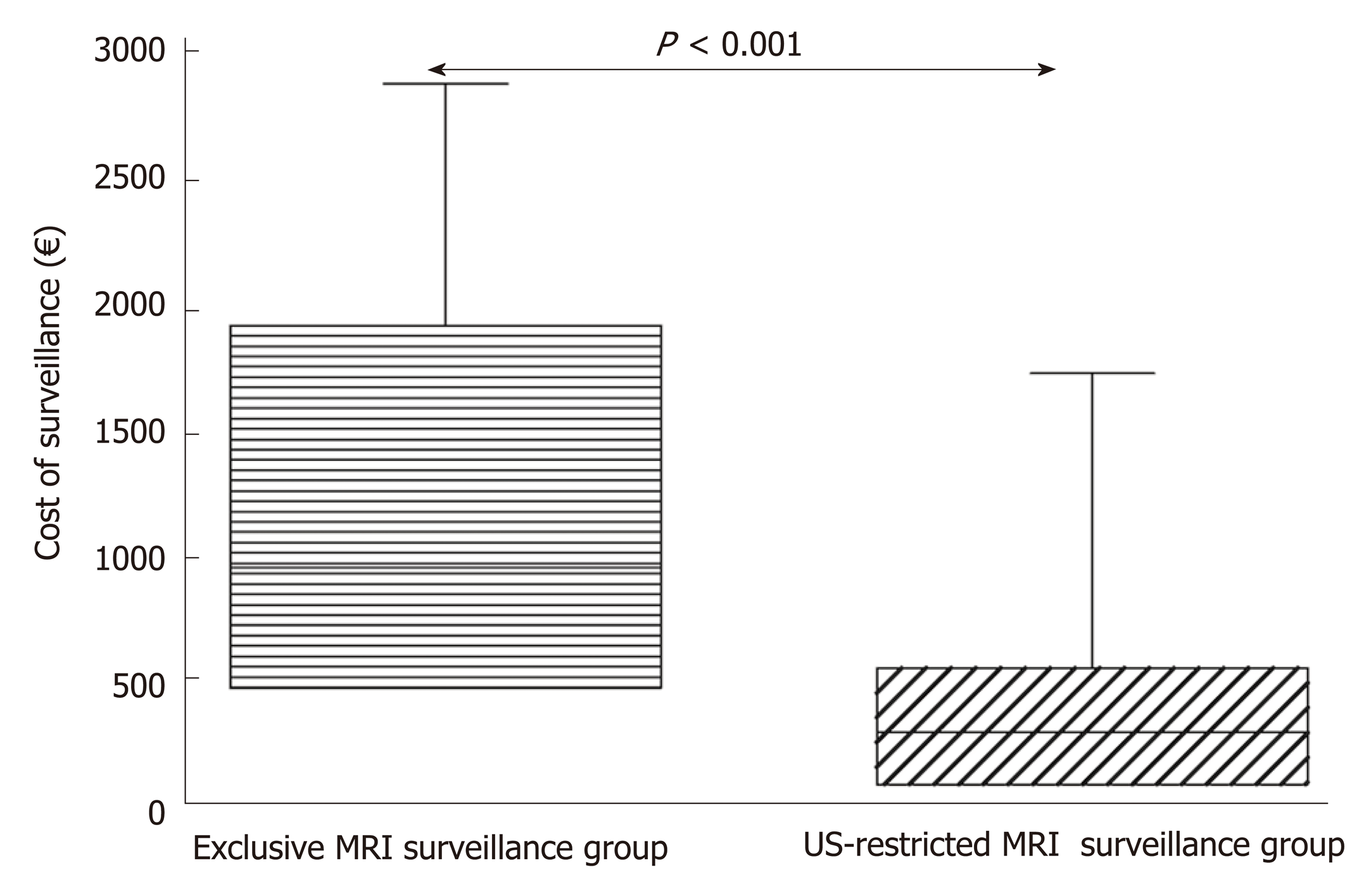 Figure 4 The box-plot graph showing the statistical difference between the overall cost for MRI alone and US-restricted MRI surveillance follow-up.
US: Ultrasound; MRI: Magnetic resonance imaging.
---
Citation: Morelli L, Guadagni S, Borrelli V, Pisano R, Di Franco G, Palmeri M, Furbetta N, Gambaccini D, Marchi S, Boraschi P, Bastiani L, Campatelli A, Mosca F, Di Candio G. Role of abdominal ultrasound for the surveillance follow-up of pancreatic cystic neoplasms: a cost-effective safe alternative to the routine use of magnetic resonance imaging. World J Gastroenterol 2019; 25(18): 2217-2228
---