World J Gastroenterol.
Feb 28, 2018;
24(8): 941-948
Published online Feb 28, 2018. doi: 10.3748/wjg.v24.i8.941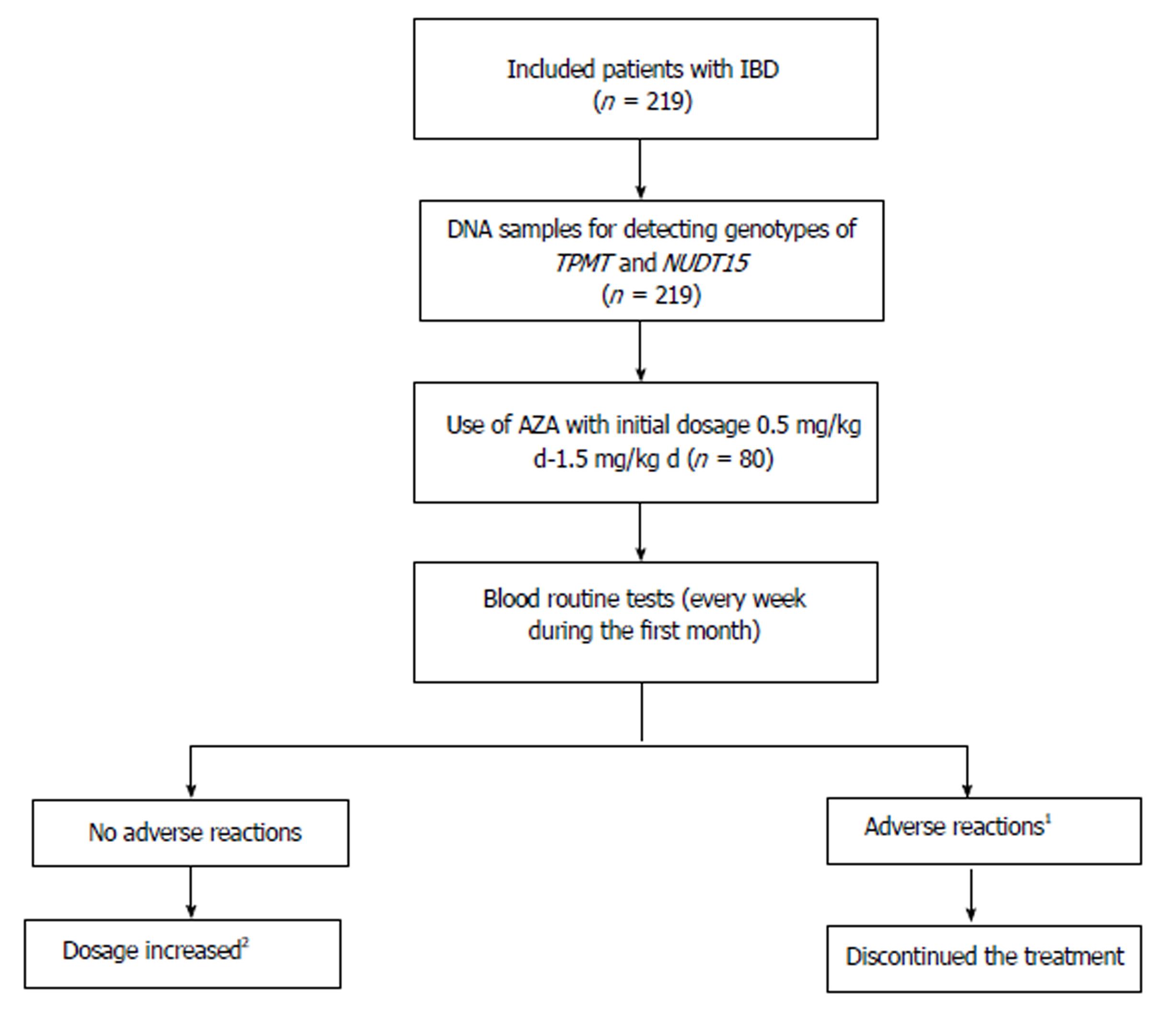 Figure 1 Study design. 1Adverse reactions included leukopenia (white blood cell count < 3.5 × 109/L or neutrophils < 1.5 × 109/L), hepatoxicity, severe gastrointestinal adverse reactions and severe hair loss; 2Drug dose was increased by 0.5 mg/kg daily every month gradually to 1.0-2.0 mg/kg daily. AZA: Azathioprine; IBD: Inflammatory bowel disease.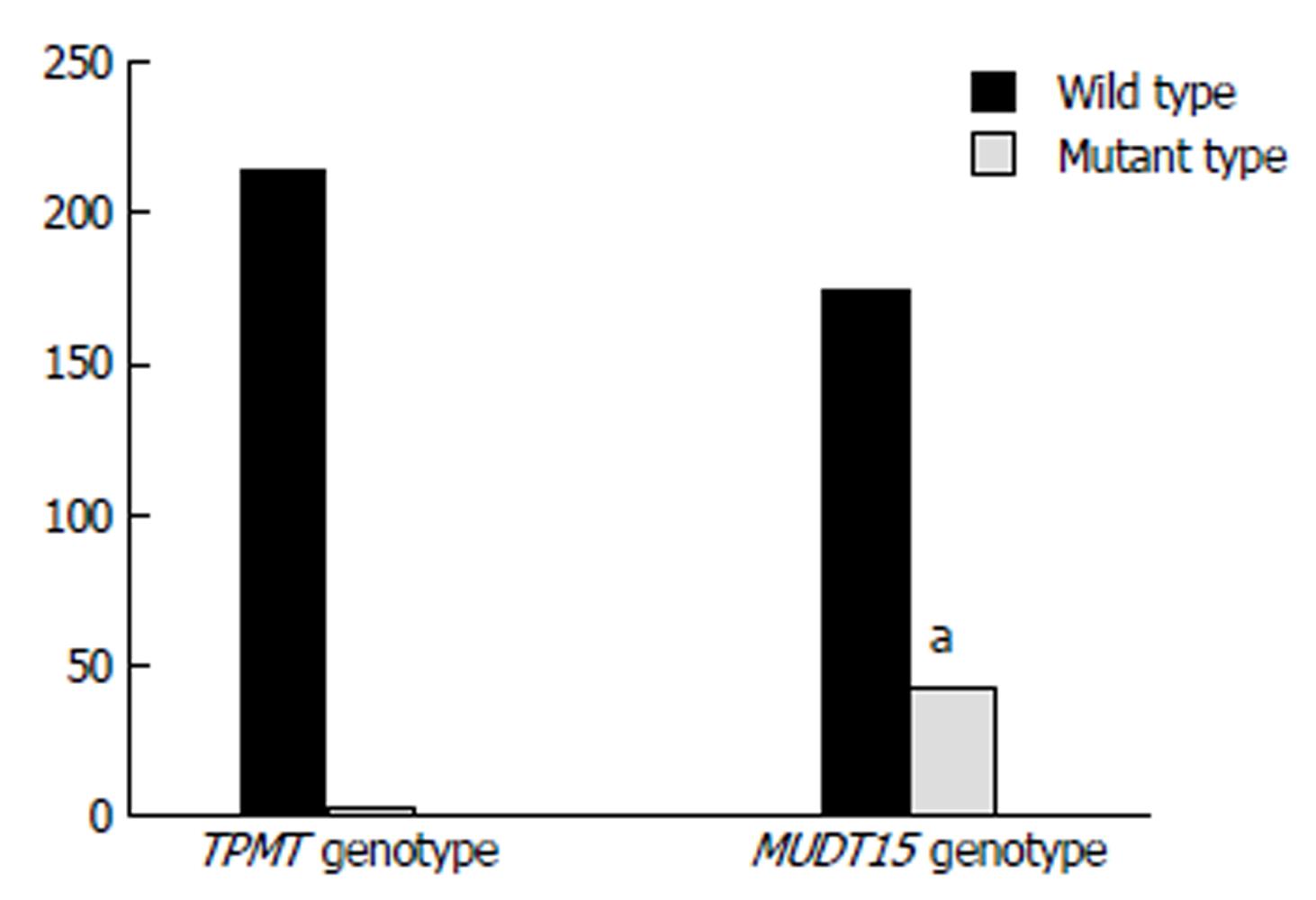 Figure 2 Gene polymorphism frequency distributions of TPMT and NUDT15. aP < 0.05 vs mutant type of TPMT group.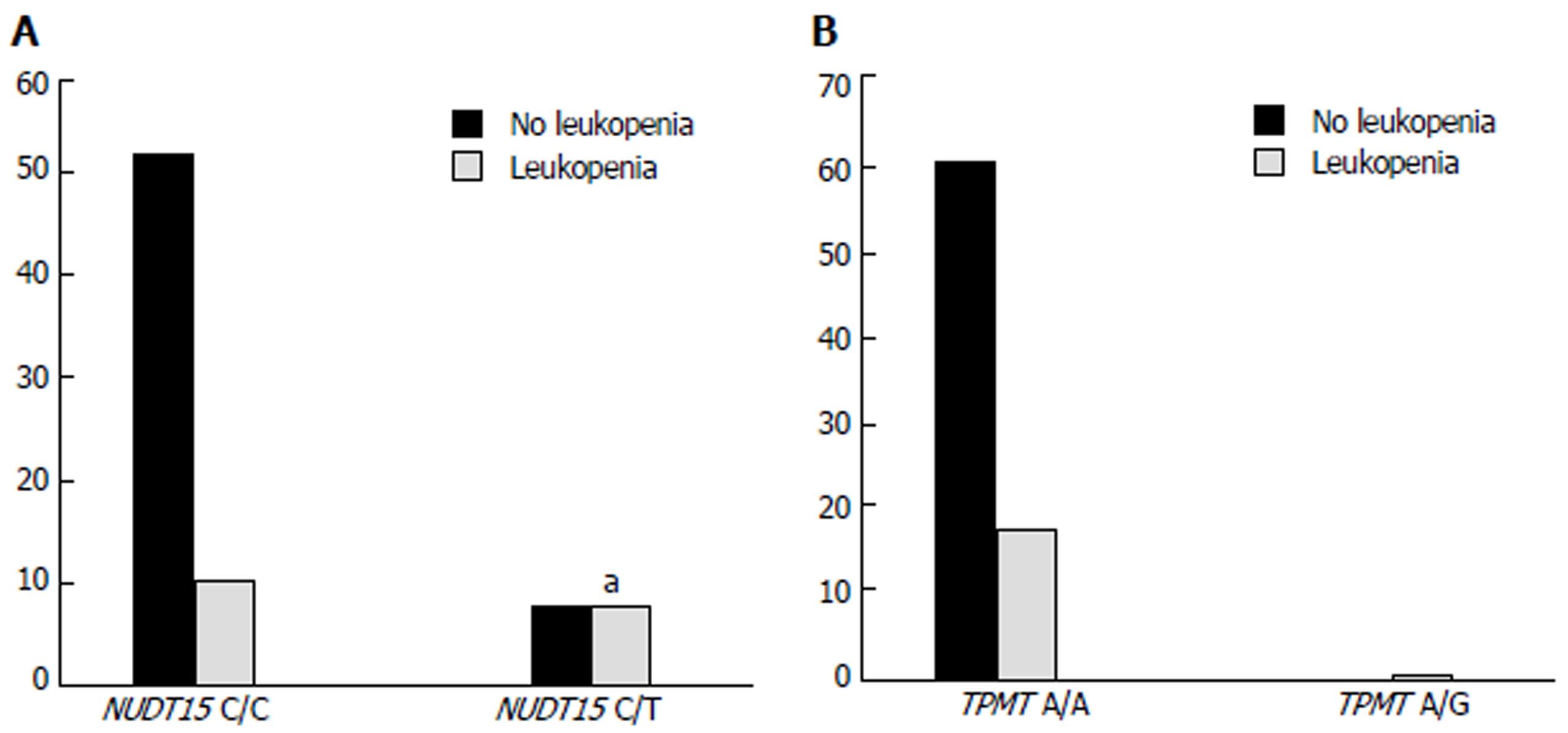 Figure 3 Occurrence of leukopenia with different genotypes of NUDT15 (A) and TPMT (B). aP < 0.05 vs NUDT15 C/C developed leukopenia group.
---
Citation: Wang HH, He Y, Wang HX, Liao CL, Peng Y, Tao LJ, Zhang W, Yang HX. Comparison of TPMT and NUDT15 polymorphisms in Chinese patients with inflammatory bowel disease. World J Gastroenterol 2018; 24(8): 941-948
---